Art ? No, just stupid stuff...

3dcheapskate
Posts: 1,888
Links to other pages of this thread (why does this stupid forum put them at the bottom of the first post?) => 1 2 3 4 5 6
I know the whole 'but is it art?' thing has been done to death many times over on this and other forums so let's forget about that. My own view is this: if you think that what you're doing is art, then it's art. Except when it isn't.
I did good art when I was a toddler 5¾ - I'm reserving this post for the best art I ever did, assuming that I ever find it again.
(space reserved for a photo/scan of my crayon picture of the first moon landing, complete with command module, lunar module, space monsters, and cowboys with giant springs in their boots)
(I think the title, written on the page by the artist, was something like "the space men are all redde walking on the moon")
Found it...

I'm SO disappointed that I want to cry ! Where are the space monsters ? Where are the cowboys with giant springs in their boots ?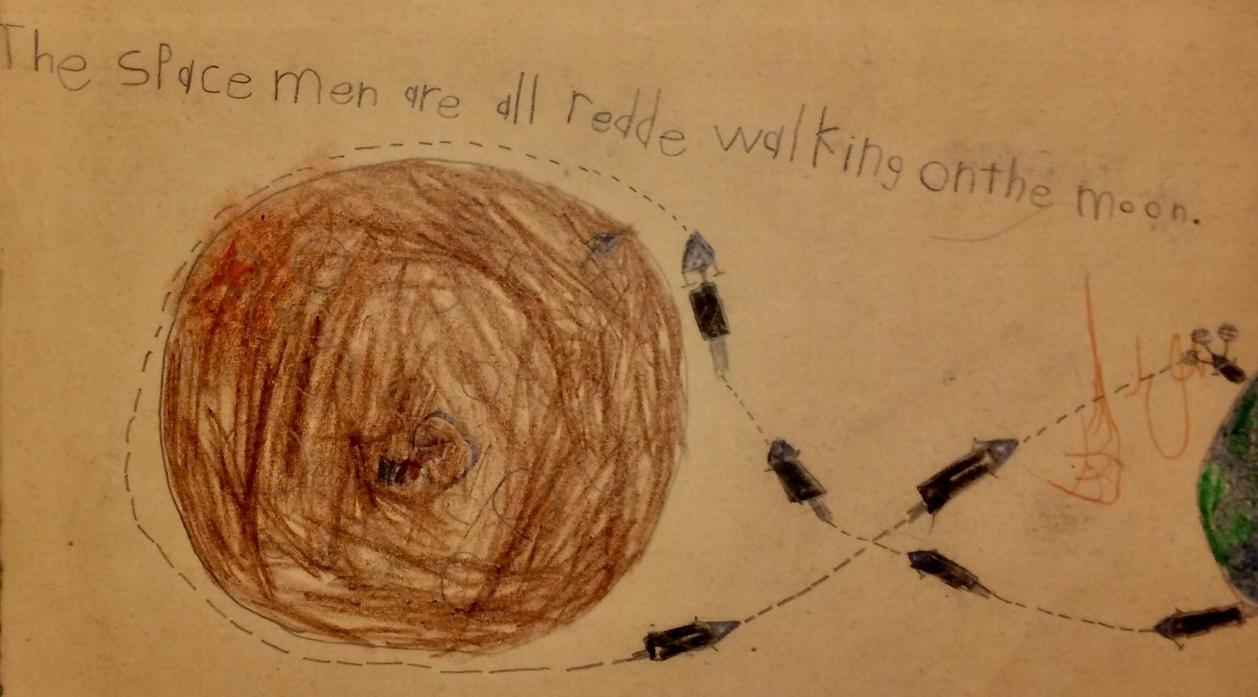 The rest of this thread will be all downhill - mostly old renders originally posted over at RDNA. I don't do art now, just stupid pictures. And I have this overwhelming urge to inflict them on other people... ;o)
1) Index to pictures posted in this thread, mainly to help me keep track of what I've already posted here:
~ # ~ # ~ # ~ # ~ # ~ # ~ # ~ # ~ # ~ # ~ # ~ # ~ # ~ #
Since the dumping ground for sundry rubbish that is my second post was almost at full capacity, it started to overflow back into this post. I then put my emergency pumps into action and siphoned off some of the dross to other threads.But I decided to leave the stuff that had already overflowed into this post alone.
8) Avatar Repository - these are a few of the avatar images that I've used for this username on various websites:
Post edited by 3dcheapskate on