Unofficial Updates for DazToUnity Bridge (URP, Built-In, PBRSkin, Anims... dForce?)
danielbui78
Posts: 333
Last Update, 2021-10-03: Unofficial DTU Bridge is now at version 1.1+, please go here for the latest downloads and information: https://www.daz3d.com/forums/discussion/518681/released-unofficial-dtu-bridge-v1-0
I have started an unofficial update project for the DazToUnity Bridge. Everyone is invited to fork and participate in the development. Just like the original version by Daz, it's open-source under the Apache license and available on github: https://github.com/danielbui78/DazToRuntime
Here are some of the bugfixes and feature updates:
Compatible and installable alongside the Official Daz-To-Unity Bridge.
Fixed a few bugs related to key-material-name generation and specular lobe roughness texture importing
Added preliminary support for figures that use the new PBRSkin shaders
Added preliminary support for Universal Rendering Pipeline and Built-In Rendering Pipeline.
Autodetection/autoconfiguration system for the different pipelines
Enabled animation export from inside the DazToUnity Bridge
Animation exporting is enabled through the Animation asset type and disabled when exporting Skeletal or Static Mesh.
Timeline animations are exported with sequentially numbered "@anim0000.fbx" filenames, which increment with each export operation.
Unofficial Bridge can be downloaded as either a DazStudio plugin with embedded Unity plugin, or as a separate .unitypackage containing just the Unity plugin.
I'm still cleaning up code and UI elements, and optimizing performance of the new shaders, but everything seems to be working well enough for people to test out and have fun:
Updated 2021-Aug-21: https://github.com/danielbui78/DazToRuntime/releases/tag/v0.5.1-alpha-unity
Here is a screenshot of using Daz's original plugin: (Notice the bug causing the pants to be garbage texture) https://www.mediafire.com/view/yt882mxy3xgm9ec/Original_screenshot.jpg/file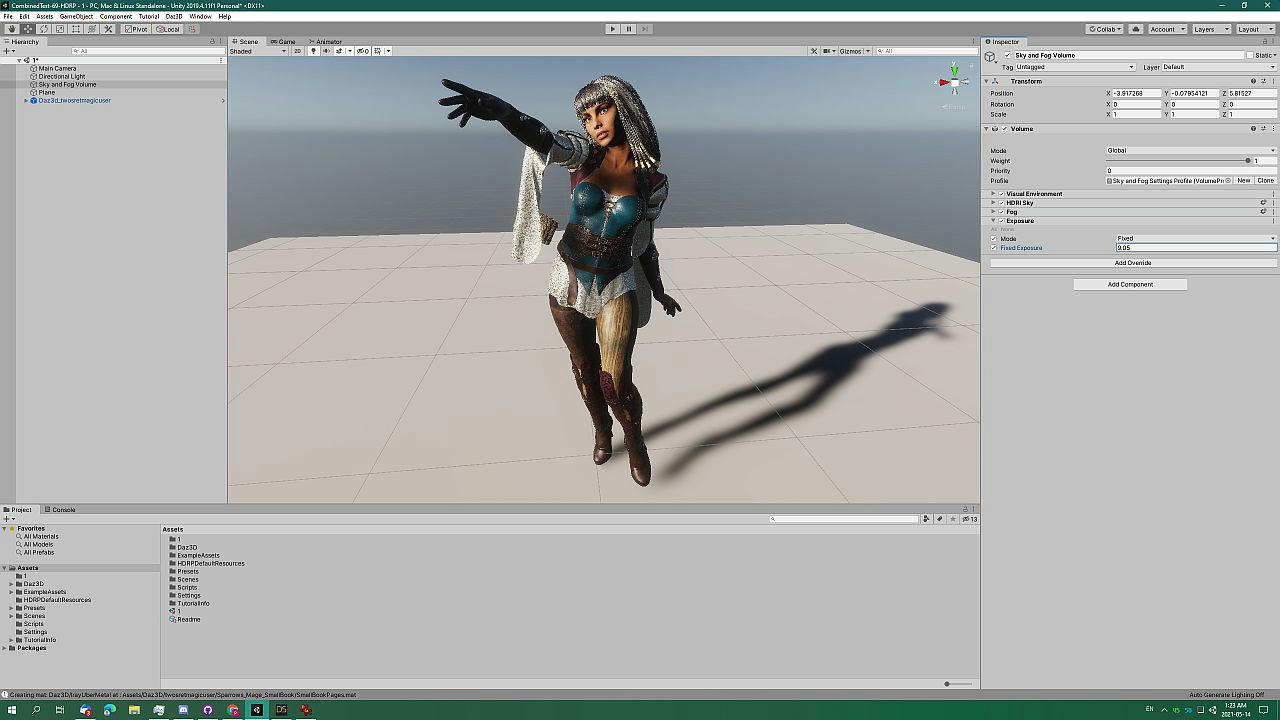 And here are the screenshots using the unofficial update:
Bugfixed HDRP: https://www.mediafire.com/view/h6zkn0enwll9vwo/HDRP_screenshot.jpg/file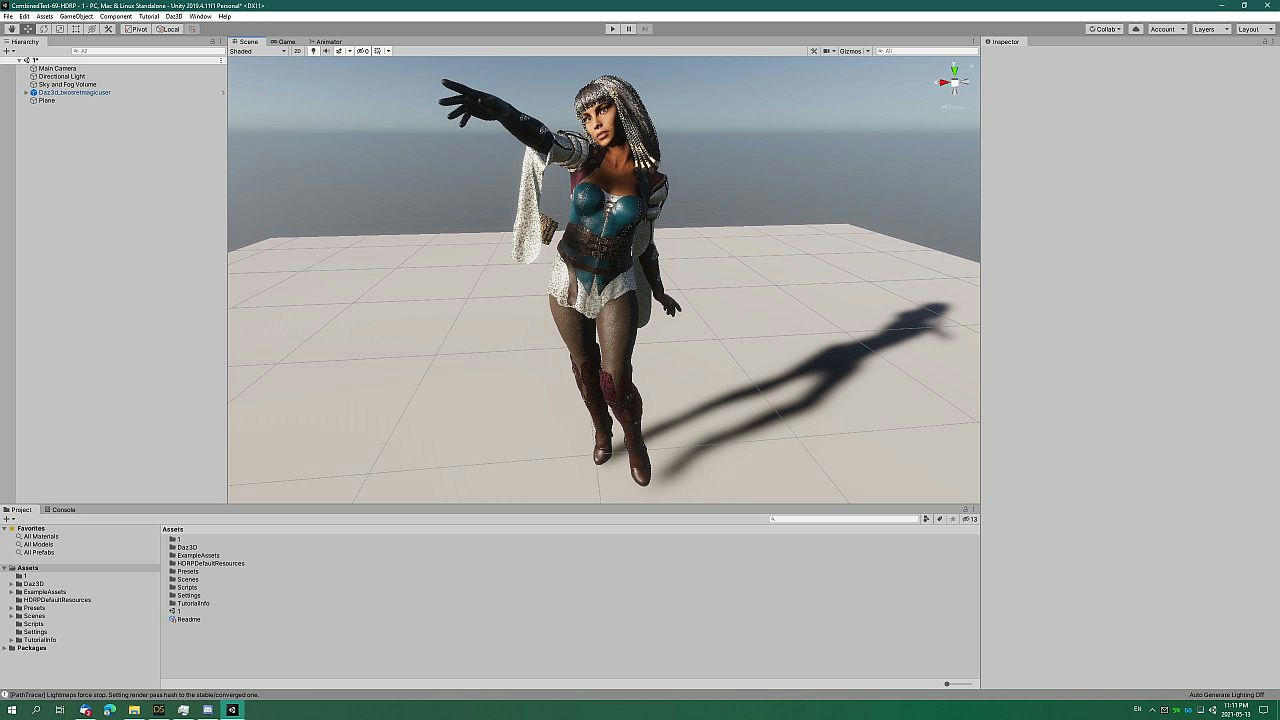 New URP: https://www.mediafire.com/view/2ar2wz5dgbcqoka/URP_screenshot.jpg/file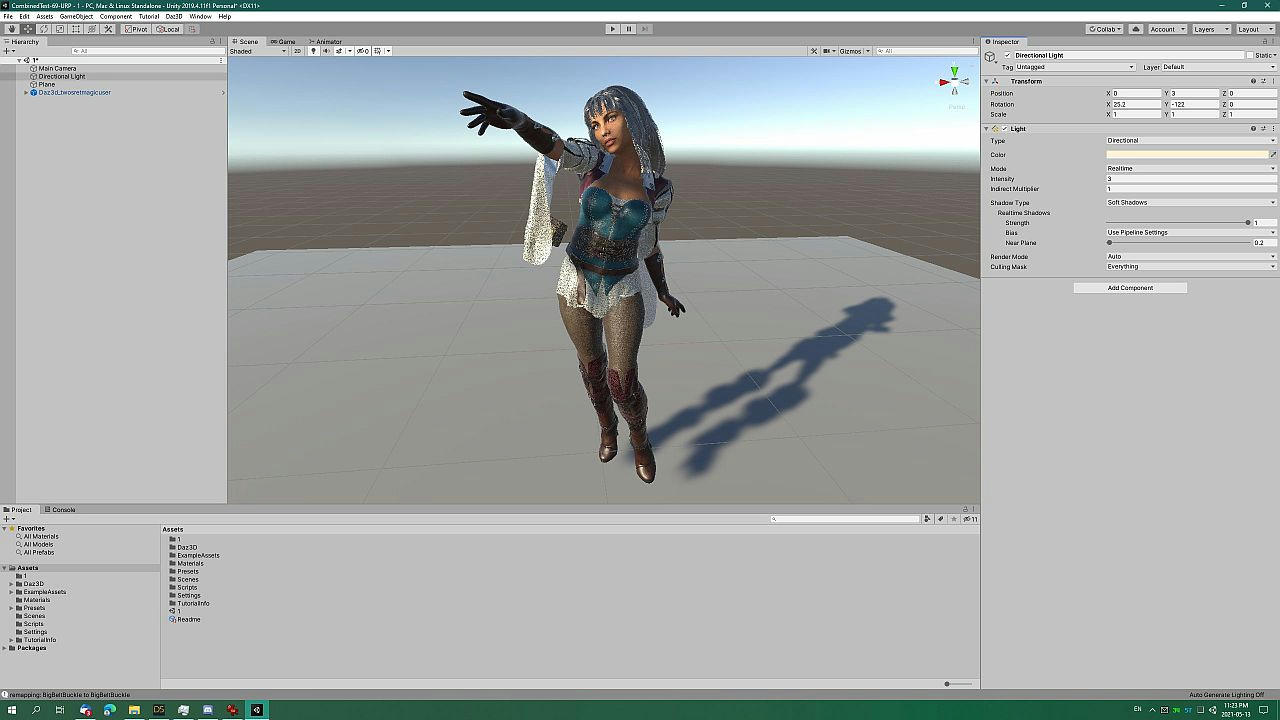 New Built-In: https://www.mediafire.com/view/s8aqf4b0mjz9vf9/BUILTIN_screenshot.jpg/file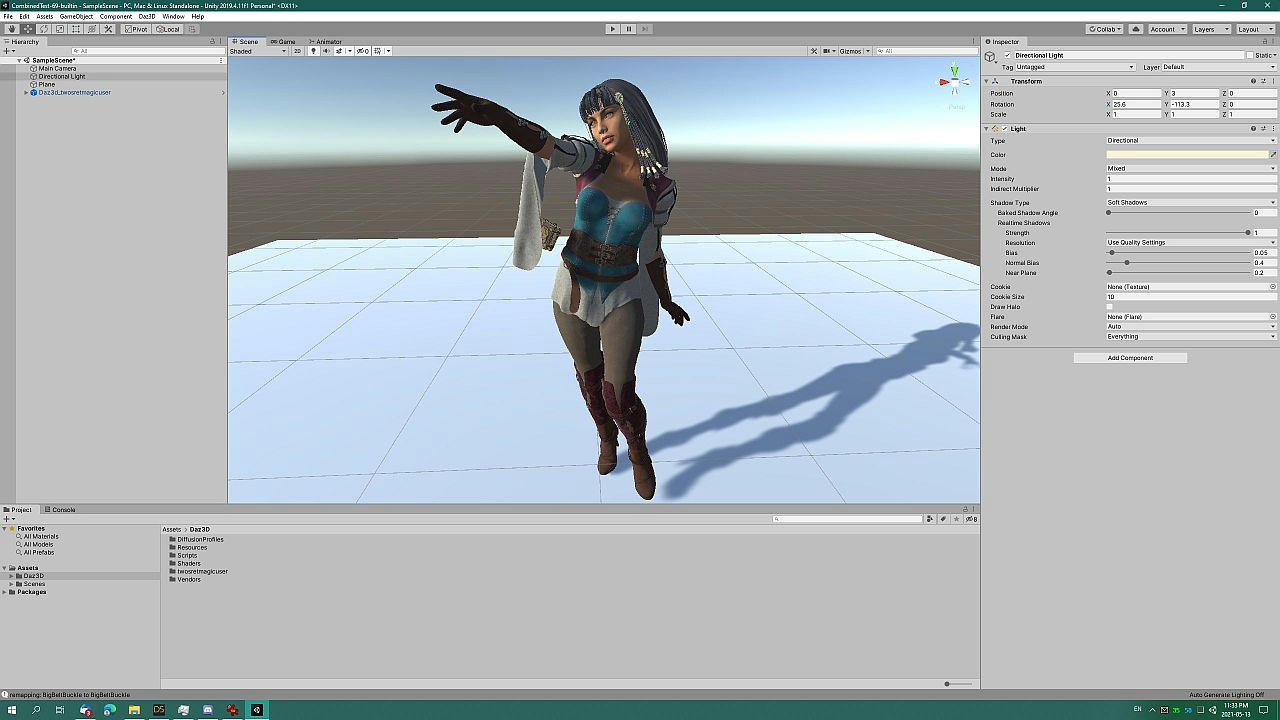 Post edited by danielbui78 on