Victoria 4 for Genesis 2 Female a post from the PA
MallenLane
Posts: 130
Here's the why:
I did the product as a PA, because it wasn't going to exist otherwise. I hope I did what is ultimately felt to be a better version of those elements, UV's which perform better for detail position and sizing, a clone which performs better, and a character shape which is a little more accurate than it's 5th generation equivalent. I also attempted to price it reasonably; which right now is about 10$ when factoring in the intro discount.
For example, look at this case of the A4 School Girl shoes converted by both; and I'm showing the actual mesh here with no smoothing modifier to hide anything.
What's good about this being a PA product?
Updates. If there is a problem I will fix it. Someone posted that they saw an issue with nipple alignment, it was slight but I agreed, fixed it immediately, and the update is already at DAZ. If there are problems, and I know about them, they will be fixed if it's within my power to do so, and you as the customer get an update.
Why do the old MATs not work?
This has been explained in more detail in other places, but the short of it is this; old presets don't support applying to the new Genesis 2 Female material setup. The solution is a workaround of applying the textures to Victoria 4, and then saving out a new Material Preset, specifically in DUF format, to apply later to your Genesis 2 Female characters. When you apply the preset, you then simply have to switch all materials to use the Victoria 4 UV set under Surfaces. note: I say to save from Victoria 4 herself, because she has the material for the eye reflections to carry over, and Genesis 1 does not. In all other respects however, saving the preset from Genesis 1 would work as well
Making that new preset only has to be done once. Again, this is something that was out of my control. If I could have the existing presets work I would. However, there have also been shader advances since many of these presets were made. For example; in the ad images for G2FV4C, when saving presets for the Lana and Maya textures to render with, I added the SSS base and effect to them. So making yourself new presets, is not always a bad thing.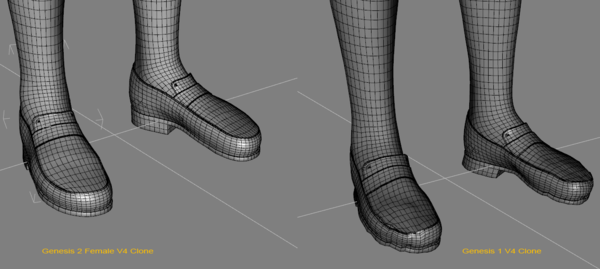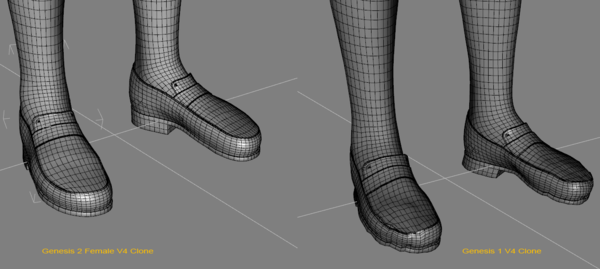 Post edited by MallenLane on