July Freebie Contest - Summer Gardens
Welcome to the July "Summer Garden" freebie challenge. For this challenge, you must create your dream summer garden. It can be a vegetable garden, quaint English cottage garden, the gardens of Versailles or your favorite meadow in the summer. So your picture must contain plants and flowers.
The rules are posted here:
http://www.daz3d.com/forums/discussion/286/
This thread contains an extensive list of free plant links:
http://xfrog.com/product/BN18.html
http://xfrog.com/product/BN11.html
As BWSman says, "Please read them good and try to stay within them, they will not change throughout this month, so please don't ask me to make any exceptions. Rules is rules. If you want to discuss one, feel free to bring it to the table here in this thread. We will all discuss it and reach a decision on anything."
Now…Prizes.
The prizes are from DAZ3D, Jaderail & Music2u4u:
1st Place - $15 GC from DAZ3D and $20 GC from Jaderail
2nd Place - $12 GC from DAZ3D and $15 GC from Jaderail
3rd Place $8 GC from DAZ3D and $10 GC from Jaderail
HMs - $5 GCs from yours truly; DollyGirl
Music is offering all winners (including HMs) his Garden Memorial structure and something special for first place.
Everyone entering the contest will receive a lovely $250,000.00 diamond necklace for Victoria 4. It will be in DAZ Studio 4.5 duf format so if you are still on DAZ Studio 4.0 this gift won't work for you. There is a directory containing the objs for Poser and earlier versions of Studio.
Anyone wanting to donate prizes we will accept them most gladly. Just tell me who you want to give them too.
The judges, the Music man, Music2u4u, robkelk and ZamuelNow. My court is complete and I thank the gentlemen for stepping up.
I want to welcome you all and I hope you enjoy this year's July contest.
Here is our lovely V4 model showing off her new necklace and below our lovely model is the banner if you want to use it.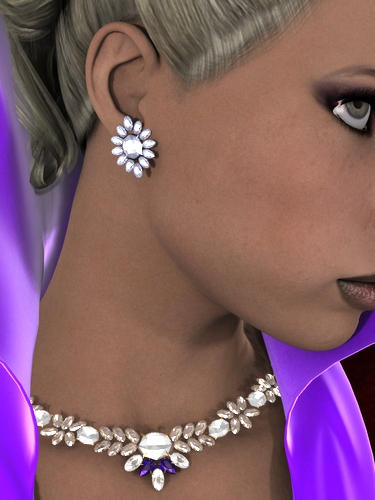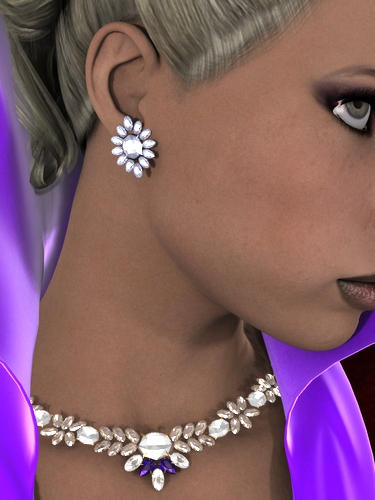 Post edited by DollyGirl on