Animation Club for Carrara , Week #2 - Spooky Hollow. Ready To watch..
mmoir
Posts: 821
Hey guys,
Since the first weeks
(or months) animation is now done (link to animation) we can start on the 2nd animation for Carrara's Animation club. Like I stated in the previous animation thread the goal here is to create a simple animation as a group and improving our skills and complexity of animations over time.
So, what we are looking for now is the "Idea" for the second animation. The first animation "The Final Gesture" was maybe a little too complex but was actually a great story idea.(thanks Diomede). So , if you have an idea for a short animation feel free to post your ideas in this thread. Remember to try and keep the ideas simple and lets create another cool little animation.
Looking forward to your ideas. I will update this page often with Carrara files and links to the models etc.
Idea settled- Witches ride in the forest moon or Spooky Night.
Models needed. here is a list of models needed and who is modeling what. Links go to finished models.
Broom Model- wgdjohn
Moon Modelr- wgdjohn
Cat model- DesertDude model, fifth Element cat model
bats- mmoir model and dartanback- done
Cauldraon- mdo2010 done
Trees and set - mmoir
Witches hat- mdo2010 done
Pumpkin model- wdgjohn model, 3dage model
Cauldron model -3dage model, mdo2010 done,
Witch model- Diomede started model
Cape for witch- model by diomede
Skeleton model- no modeler yet ,
Animation section- who is animating what objects or panels of the storyboard.Click the link below to sign up which panel you want to do.
dartanbeck- animate the witch and bats. -
Animate Panel #1,2,3,4,5,7,8 of storyboard- nobody yet
Panel #6- mmoir will do.animation.
Panels ! & 3 Dartanbeck will do animations.
Sign up list for animation Storyboard panels
Well, here is the completed animation.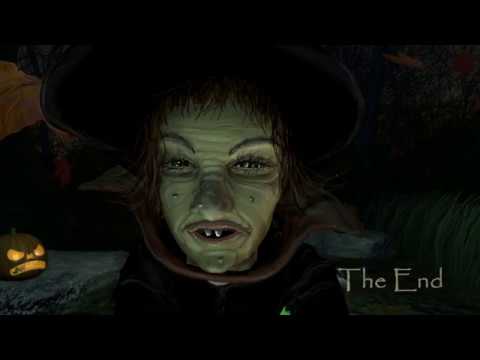 zip

zip

Post edited by mmoir on