[Released] 100: The Ultimate Superhero Pose Collection

Those Things
Posts: 485
ETA: Released! Get it here: https://www.daz3d.com/100-ultimate-superhero-poses-for-genesis-8
Yep, it's 100 poses. And I'm not doing any funny math either, and counting mirrors as poses. If I did that, it would be 200 poses. I kept it at 100, because Fight Lab topped out around 160ish, and some people reported that that was bit much, ha ha. Plus, I plan to do a second volume, so 100 seemed like a good amount.

I threw in lots of my personal favorites, like that thing the Hulk does when he claps his hands together, and that one-handed cartwheel kick that Daredevil and Catwoman are so fond of, but I mainly stuck to what my extensive research showed were the most classic and common poses for villains and heroes. I used all the greats for reference, like Jack Kirby, Frank Miller, Jason Lee, and so many others. I meticulously crafted each pose for Genesis 8 Male, then transferred each (with feminine adjustments) to Genesis 8 Female. So, you get the same 100 poses for both figure platforms. Pow! Plus, I'm trying to price this at what you'd normally pay for a collection of 20 or 30 poses. Whaaaaa? Who loves you? (Hint: It's me.) Oh, I included custom rendered tool tips and thumbnails like I always do, because squinting a tiny little texture thumbs sucks teabags. If you're a comic book artist, this is going to be an indespensible reference tool!
ETA: Oh, and I included speedsters too. They've always been my favorites. You'll get a whole bunch of extreme running poses, as well as several screeching to a halt poses.

Here's some promo artwork to rub on your eyeballs. Everyone in the images, including the villains/monsters, are using poses from the collection.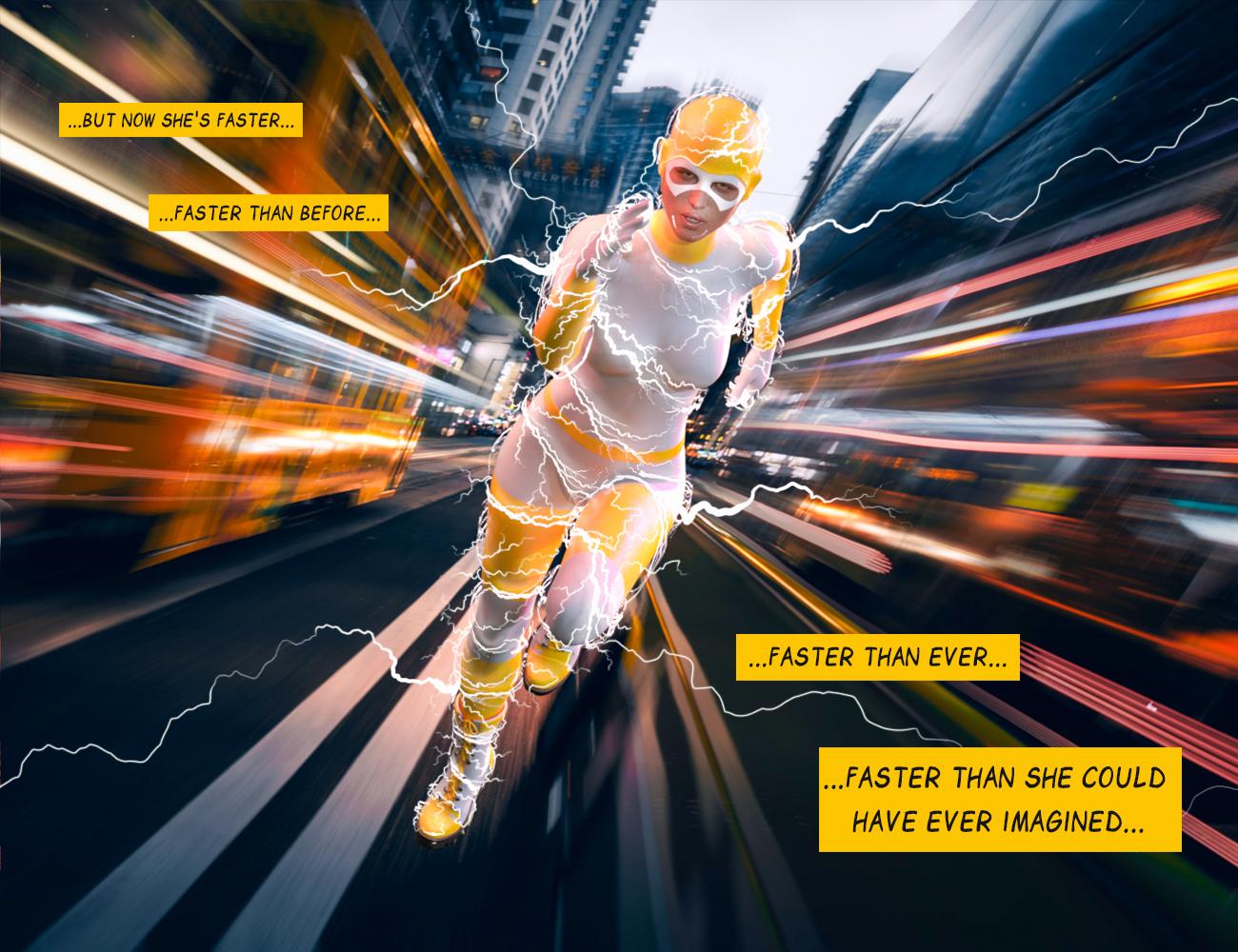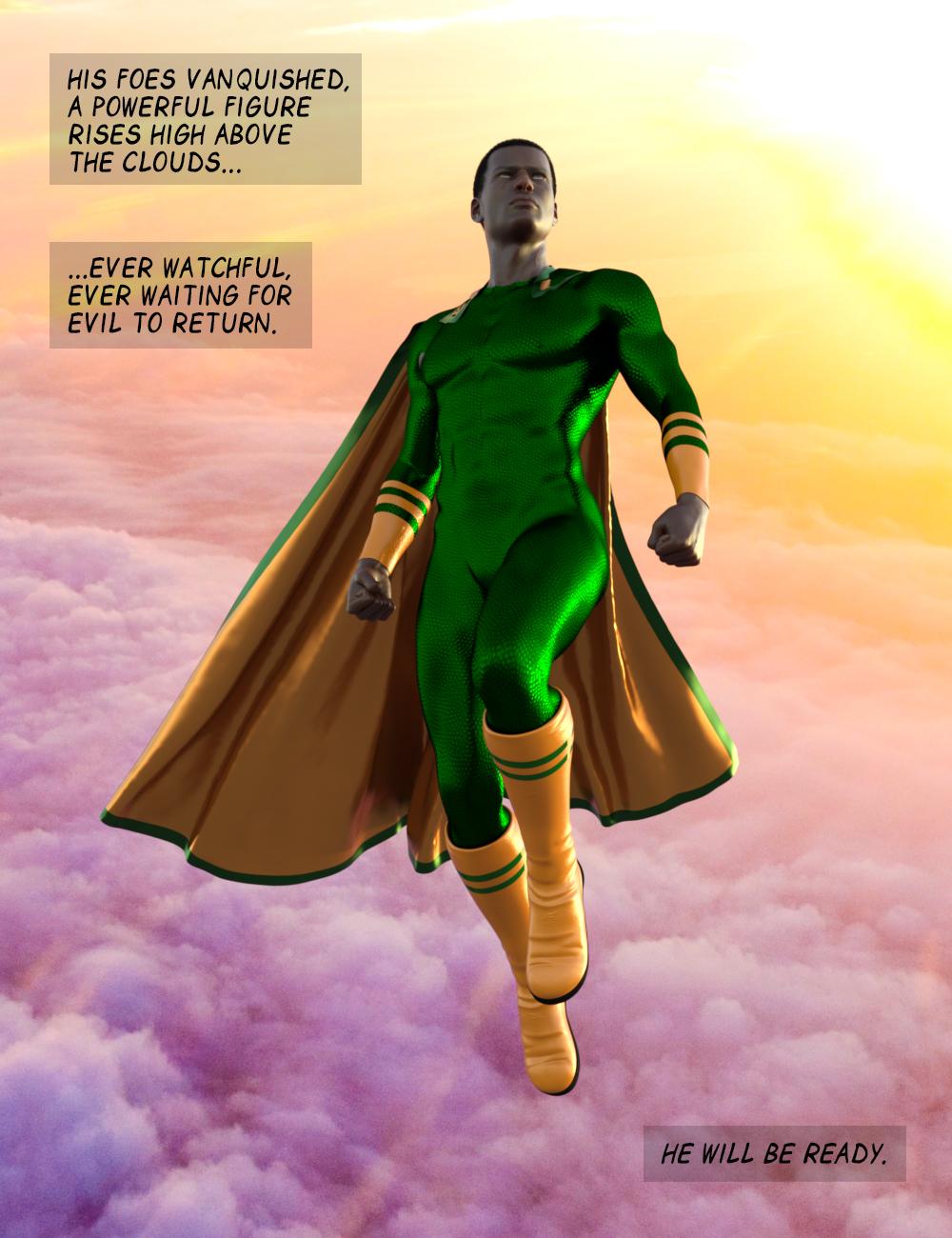 Post edited by Those Things on