UV Unwrapping
Dartanbeck
Posts: 19,363
There are certainly other threads floating around on this topic, or that have this topic within. But I've just found this wonderful video on YouTube, and I felt that this would make for the perfect opener for the topic.
So without further ado, allow me to introduce: Mr. Keith Unitt-Jones on UV Unwrapping in Carrara 8.5 Pro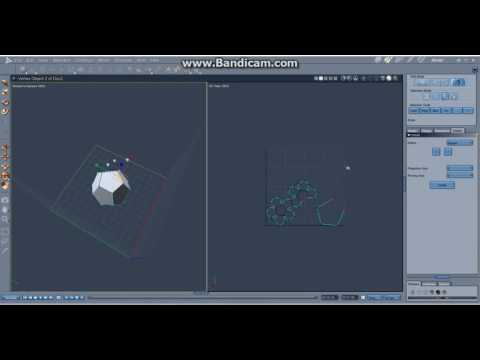 While I feel that I have quite a bit of experience with UV Editing in Carrara, I've never really been that great at unwrapping - largely due to my incredible lack of experience making complex enough models to require such a thing.
That's where I think that he did a really good job of using an object that has polygons in angles that make such an operation truly beneficial.
I think that my biggest dilemma lies in creating the right seems as well as simply trying to do too much in a single mesh instead of making the model up from several more basic shapes - techniques which I'd love to work on when I have the time and ambition.
The fact remains that "I" don't intend to be a modeler by trade or even for my own production, yet I do still enjoy modeling as well as UV Mapping and Editing. But even beyond all of that, I also enjoy learning stuff like this simply to hopefully be of some value if somebody needs help and nobody else is listening or able to help.
Keith, if you're listening, thanks for making this wonderful video. I really like how clearly and concise you've made it, I like the job you did in recording it, I just really like the whole thing! I hope you consider continuing to produce videos for Carrara!