Legacy UVs for Genesis 8 [Commercial]

Cayman Studios
Posts: 983
Update: 27 October 2017
Released today: Legacy UVs for Genesis 8: Michael 4
https://www.daz3d.com/legacy-uvs-for-genesis-8-michael-4
Update: 8 September 2017
Released today: Legacy UVs for Genesis 8: Genesis 2 Male, Michael 5 and Michael 6
https://www.daz3d.com/legacy-uvs-for-genesis-8-genesis-2-male-michael-5-and-michael-6
Update: 21 July 2017
Released today: Legacy UVs for Genesis 8: Victoria 5 and Legacy UVs for Genesis 8: Victoria 6
https://www.daz3d.com/legacy-uvs-for-genesis-8-victoria-5
https://www.daz3d.com/legacy-uvs-for-genesis-8-victoria-6
Update: 14 July 2017
Released today: Legacy UVs for Genesis 8: Victoria 4
https://www.daz3d.com/legacy-uvs-for-genesis-8-victoria-4
Update: 8 July 2017
Released today: Legacy UVs for Genesis 8: Genesis 2 Female
https://www.daz3d.com/legacy-uvs-for-genesis-8-genesis-2-female
Original Post: 5 July 2017
Legacy UVs for Genesis 8: Genesis 2 Female and Legacy UVs for Genesis 8: Victoria 4 will be released shortly.
Because of the differences in the eye geometry on Genesis 8 I have added an additional attachment which attempts to replicate the eye geometry of earlier generations. This eye attachment loads with the geografts, though is itself not a geograft, and comprises surfaces which will take the MATs from legacy cornea and sclera surfaces. Full details are given in the PDF documentation.
Also, the geografts now load as one piece, not five, so that should make things simpler to manage.
This is a new thread for the Genesis 8 edition of the Legacy UVs. It is for issues, suggestions and questions which may arise.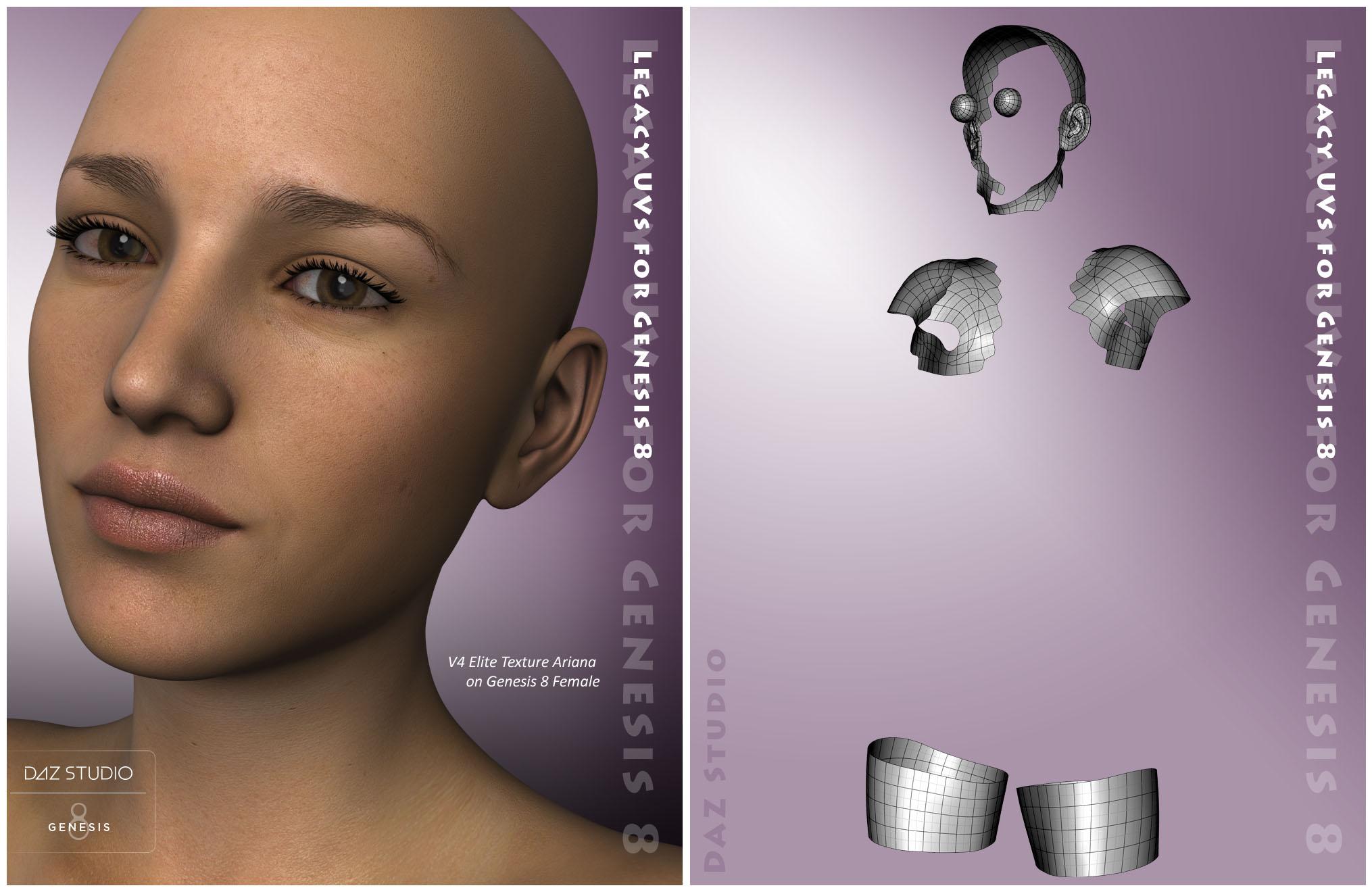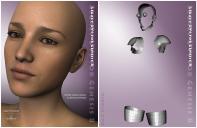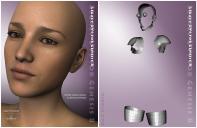 Post edited by Cayman Studios on