[Diffeo] Bug Report: "Save as Pose Preset" Not Working (Solved)
margrave
Posts: 1,822
Specs
Windows 10 64-bit
Daz Studio 4.15.0.2 (64-bit)
Blender 2.93.3
Issue
The 1.6.0 stable version of Diffeo does not save pose presets properly. I downloaded it from the appropriate Dropbox link a few days ago, so it's current.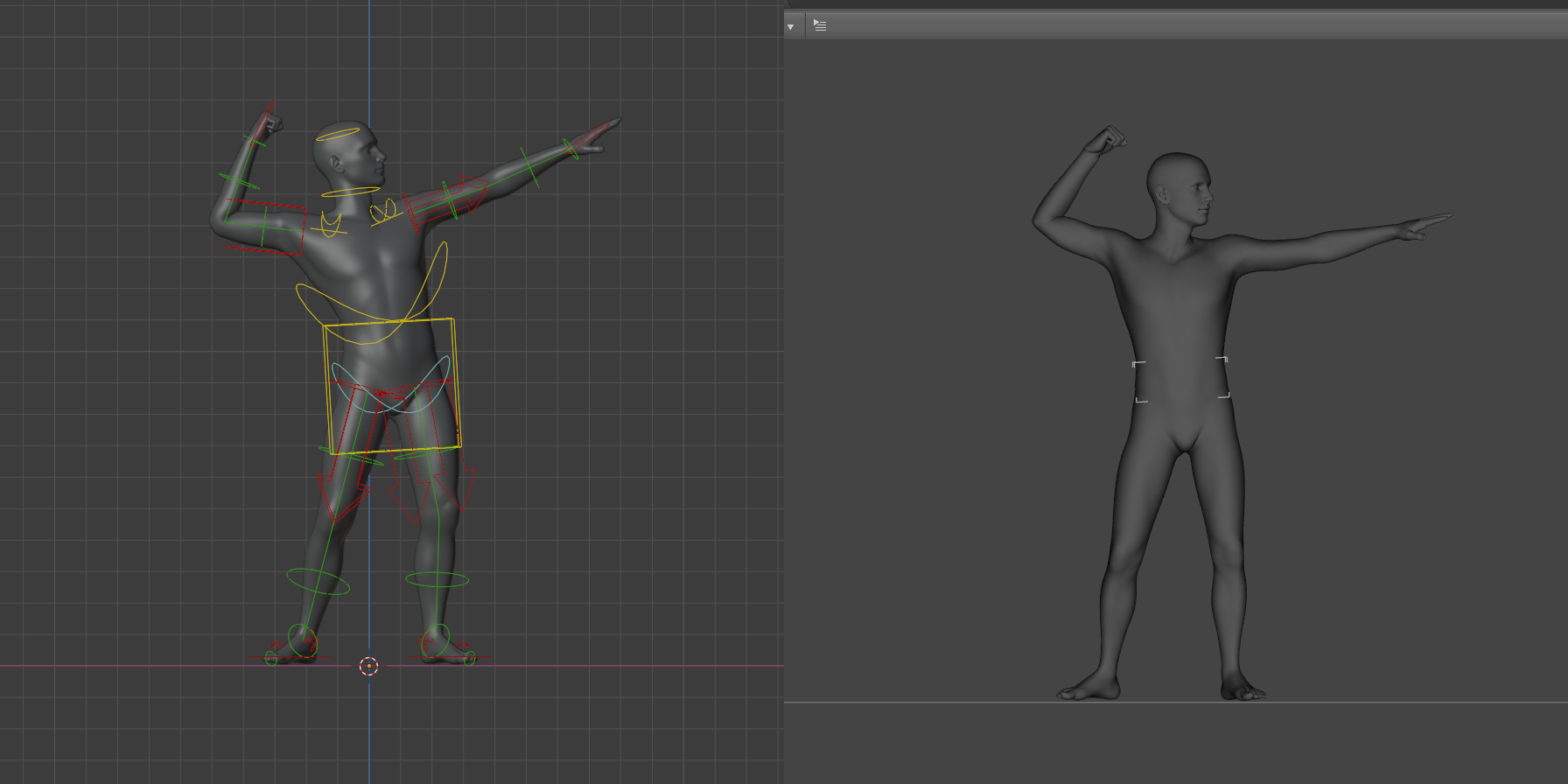 First, I saved a T-posed dev load of the Genesis 8 Male out using the Diffeo bridge and then imported it into Blender via the Easy Daz option. None of the settings were changed except for selecting "Rigify" as the rig type. Then, I posed my figure with IK and used the FK -> IK option on the posed limbs. I didn't touch any of the other Diffeo options. After that, I saved the pose preset out and loaded it into the Daz scene I already had open, with the figure I exported out. Using the Merge option, I applied the pose to the figure.
Most of the pose loaded properly, but the spine rotations did not. They have no rotation values, in either Daz or the pose file.
Incidentially, the Torso section's "hips" and "chest" default to Quaternion while the rest default to YZX Euler. I speculate the Quaternion rotations aren't being converted and/or saved out properly. I did attempt to change them to YZX Euler manually, but it had no effect. The pose loaded without any spinal rotation, same as before.
Scene
I have included a Pose Preset duf. It has been edited to remove PII from the "asset_info" field.
Post edited by margrave on