48th Bryce Render Challenge ( New Journey )
Apoc
Posts: 391
Intro :
Hello everyone. Some of you may know me as the guy who helps set up the polls for chohole. I am sure by now, you have all heard the unfortunate news. So to pick up the mantle in our stead, I will be taking over the challenges in the place of our beloved moderator. I am not as witty or as clever as she is, but I will try to make these challenges, fun, creative, and a true test of your abilities. For this challenge, I thought it would be best to look ahead. Seeing as we are still in the middle of a pandemic and the world is under duress, I thought something a bit open ended would be a nice change of pace
Bryce Contest #48
Theme:

NEW JOURNEY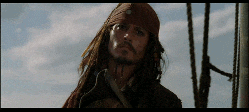 ---
Description:
What if we imagined a place, a distant shore far beyond the horizon. To go on a journey into the great beyond, and see wonders the eyes can only fathom. Who knows what lies beyond those stars, the darkest crevices of the ocean, and the great plains ahead!.

I want you to imagine it, an adventure unseen, unheard of. You tell your tale as you embark into those misty foggy lands, And for your return, they tell tales of your heroic Journey!

This is a contest about THRILLS, EXCITEMENT, AND A STORY YOU GET TO SHARE!
It can be about that time,
- you ventured on a new continent,
- found a new planet,
- starting new job,
- or even about how you made good use of your vacation to create your own time machine, go back and capture your own pet dinosaur, who you named Carl.Jr, and triggering a timeline apocalypse due to your machine malfunctioning. Accidentally bringing all 3million of them back into the modern day. Which you now have to fight off with your giant rockerlauncher ripped vest, warpaint, and bandana that carl found off some no name movie star ​ . . .

Wether your a pirate, a rock star, or even an accountant The choice is yours with this one! So think of anything that gives you a renewal and fresh look on life. As chohole always says.
Your imagination is the only limit
---
This thread is the WIP thread, so you can post here to show us how things are coming along before the render is transferred to the actual Contest thread for judging. You don't have to do that.we collect up all the finished ones and make the thread, with each render given a number and title, but no artist name shown, so it's a blind judging thread for the judging panel.
 

All renders must be new renders.

 

You can enter up to 3 renders.

 

You must abide by the DAZ 3D forum TOS

 

Imported content is allowed, but the render must be obviously a Bryce render.

 

Post Work permitted, but please keep it to a minimum.



You may include dinosaurs




Please submit your works before the deadline
Please don't post your entry renders anywhere else until after the Challenge is judged, as judging is done in a blind judging thread, so the Judges don't know who has done which image.
Challenge ends September 30th 2021:- Midnight DAZ 3D time.
DAZ 3D Sponsorship, in the form of Store credit
Ist place $30 2nd place $20 3rd place $15
In addition DAZ 3D Store Credit will be given to the people whose renders are selected as the Honorable mentions,
$10 for each of 3 honorable mentions
We will also be offering a special prize for the render judged the best from a Bryce New User. DAZ 3D will add $10.
Judged by a poll which will be set up at closure of the challenge.
By entering this contest, you agree to allow DAZ3D to use any artwork you submit in any promotional materials they may choose
Post edited by Apoc on