Weird Shadows on Door

CrissieB
Posts: 186
I'm modeling a six-panel door with a three-tier casing. The casing looks fine, but there are weird shadows on the door. The UV map in the right panel doesn't show any odd geometry. (I rotated the door's horizontal panels to vertical, so a wood grain texture and/or bump will run along their length.) The odd shadows don't show up when I render it in DAZ with a wood grain finish, but they do if I use a painted finish. You can see the oddness in the right-most top-to-bottom panel, in the off-white painted pic.
I've read about Hexagon sometimes generating odd normals. Is that the problem here? If so, can I fix that or do I need to start over?
Thanks for your help.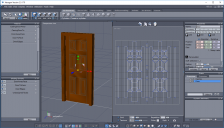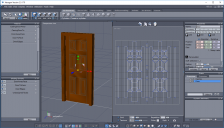 DoorAndCasingWoodFinish.png


Post edited by CrissieB on