Strange blue tint on nails and skin?
dorfkid
Posts: 9
Hey guys,
So I am using the official DAZ > Blender bridge with the Araminta HD Character.
If I render the image in Blender there is a strange blue "glow" around skin borders and also the nails look blue and totally off.
For this scene I am only using one white light and cycles render with 512 samples.
LOD 1 or 2 (tried both)
I put in some close ups of the render so you can see what I am talking about.
Any ideas why this happens?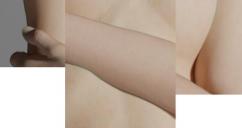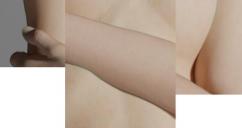 Post edited by Richard Haseltine on