(Released!) Vellus Horizon Shader System USER GUIDE IN COMMENTS

Those Things
Posts: 907
ETA: Here it is! Iray Vellus Horizon Shader System for Genesis 8 Female | 3D Models and 3D Software by Daz 3D
ETA: And here's a link to a quick start guide, for those who were asking for more guidance: https://www.daz3d.com/forums/uploads/FileUpload/4b/24904dd2a900c5b0fe4db69498d5ba.jpg

Hello beautiful people! I've long felt that one of the missing ingredients of realism in Daz figures was the lack of a vellus hair system that behaved optically the way real vellus hair does, creating what I have recently learned is called the "Vellus Horizon". So instead of creating another particle hair system, I decided to approach the problem from a different angle. One that would allow for selective control and coverage on the entire figure (not just the face), one that would be achieve that edge-blurring and light-bending optical quality that real vellus hair does, and drastically increase realism as a result, and one that would be kind to system resources.

Well, after much tweaking and fiddling in my laboratory, I've created a system of five displacing shaders that are applied to a geoshell and controlled through hand-painted alpha masks. I'm still doing some final tweaking and testing, but here is a side-by-side comparison with and without. I think the results speak for themselves, but I'll let you be the judge. Notice the corner of the jaw, and how it is handling the light glancing over the surface.
With the shaders applied: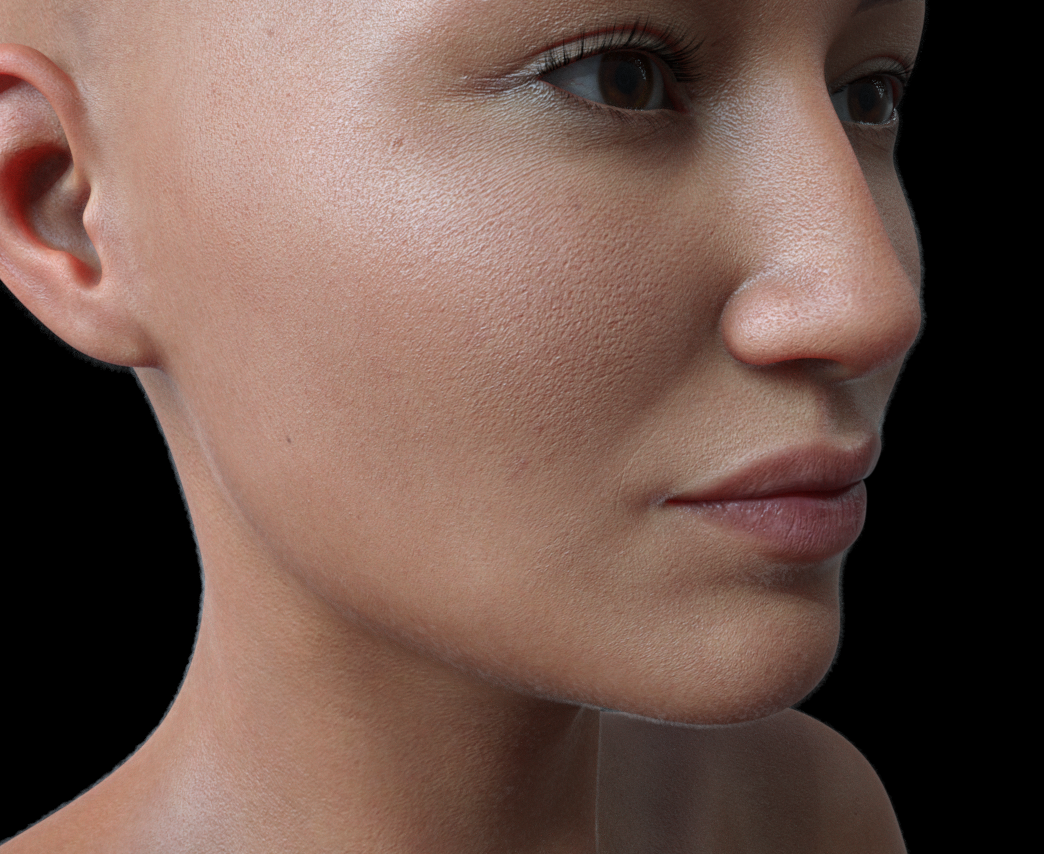 The normal figure, without the shaders: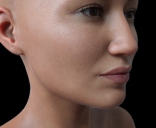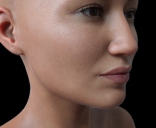 Post edited by Those Things on