DzLights 101, More then just the Menu Lights.

ZarconDeeGrissom
Posts: 5,399
As a beginner, I simply used the Menu Lights, as I had no clue where anything was in the Content Library maze. The Menu Lights are simple to use, and they protect you from applying dangerous settings, lol.
I have been told that the Dz Lights are better, and (rephrased by me) faster to render under certain circumstances.
So here I am, I have a vague clue what some of the settings imply, and others I have no clue. To complicate matters, there are some differences with how the same settings applied to UE2 lights have drastically different results when applied to regular UberLights. Some Uber settings even override the "world" settings under certain circumstances. Given that, I am hesitant to just blindly mess with settings I have no clue about.
So to start with, Where are these "DzLights". They are also in the Smart tab, somewhere, for this the Content Library is easier.
Post 1 of 2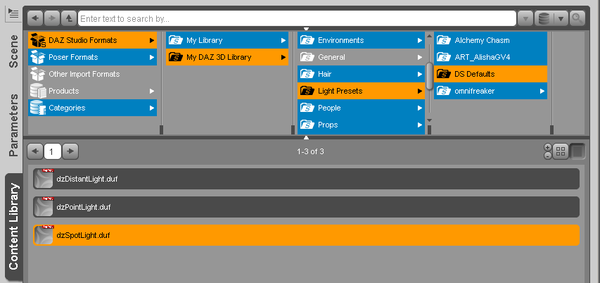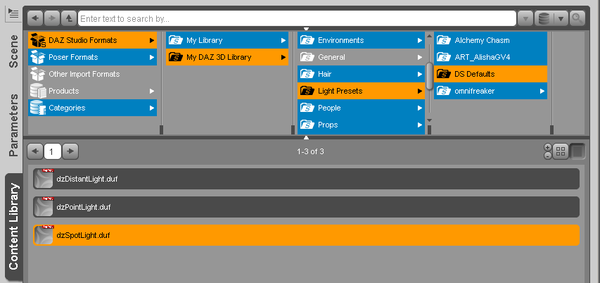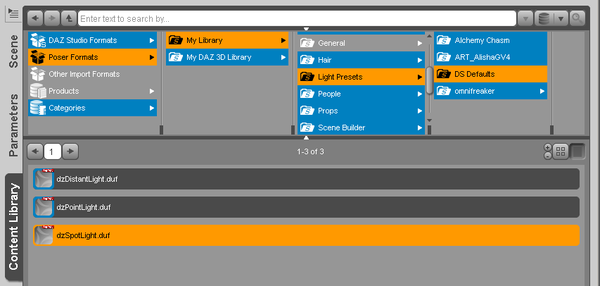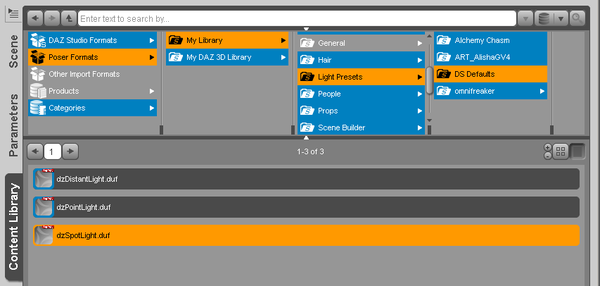 Post edited by ZarconDeeGrissom on