Let's Learn Advanced Ambient and Spot Lights

Scott Livingston
Posts: 4,317
Thought I would post some of my experiments with Age of Armour's Advanced Ambient Light. Later I'll probably add the Advanced Spotlight too. I'm not a lighting expert and this is not a tutorial, but I'm happy to share what I have learned in the hopes that some will find it useful. Feel free to share your own renders, discoveries, tips, and questions!
I also recommend checking out Jabba101's video on the Advanced Ambient Light. I just watched it (after having already made the first couple dozen renders that appear below) and found it to be really helpful. And of course the official User Guide is a very good resource as well.
The main thread for these products is here...that's the best place to go for information and questions about these lights. If you're having trouble installing these lights, or if they don't seem to have all the settings that they should, please see this thread. Age of Armour has been active in both of those threads.
I'm using the "Dragon Slayer" ready-to-render scene that comes with DS4 (Genesis Starter Essentials) since everyone should have that.
(0) Here's what the scene looks like with it's default lighting, which consists of one UberEnvironment2 light, two distant lights, and one linear point light. I'll be using this result as inspiration while playing with the new advanced lights, though I am not attempting to copy it exactly.
(1) The second render shows the same scene, with all those lights turned off and one Advanced Ambient Light added. Not a bad starting point.
(2) Now, I have set the Light Radius to 0 (if you select the Advanced Ambient Light, you'll find this setting, and the others I'll be using, on the Parameters pane or Lighting pane). With a radius of zero, the light will illuminate the entire scene evenly.
(3) Here I have changed the Intensity to 15%. At full strength, the scene would quickly become too bright once I start adding additional lights to it. This dim illumination will do for now.
Edit: the forum seems to be re-ordering the images in this post. The top one is #3, the next is #2, the one below that is #0 (default Dragon Slayer), and the one at the bottom is #1.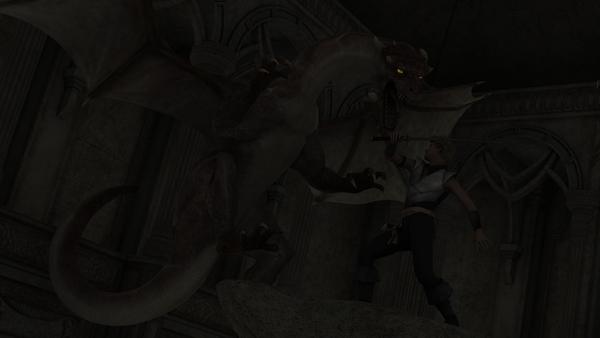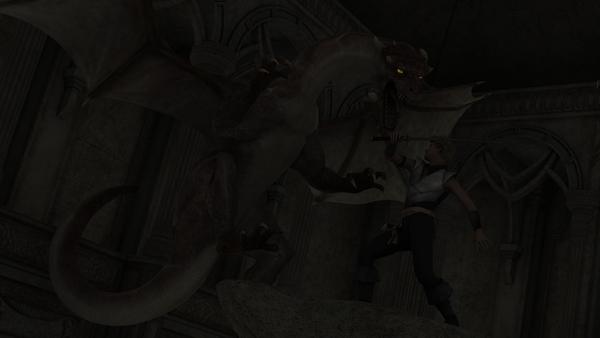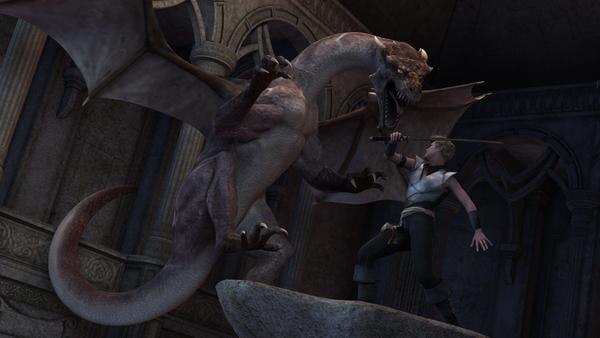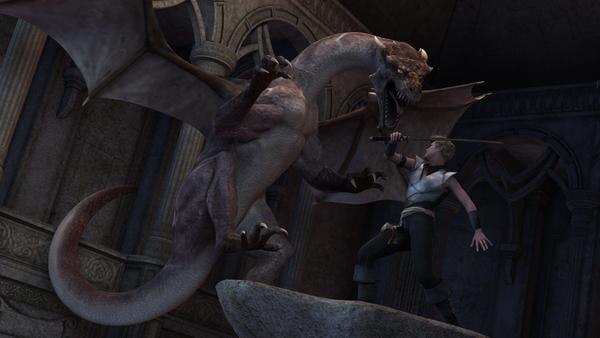 Post edited by Scott Livingston on