VWD in Carrara - installation and updates

Diomede
Posts: 14,268
UPDATED THREAD
- discovered later in thread that I have an outdated version
Recently, I've experienced trouble trying to run VWD with Carrara. So, to try to figure out the problem, I made a simple vertex cube and a simple vertex grid. I tried to drape the grid on the cube. VWD would not show me the scene viewer view. When VWD got to the 19th of the 120 frames, it grayed out and the frame ceased to advance in the dialog. However, the task manager indicates that VWD is still doing calculaitons.
Aaargh. Have not been able to use it recently.
Could plugin extensions have gotten corrupted with recent updates or additions?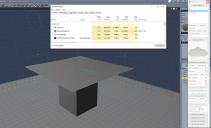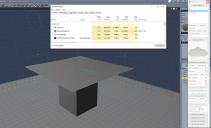 Post edited by Diomede on