Tutorial: How To Use Content Package Assist

Novica
Posts: 20,676
This tool is a lifesaver when you get freebies or purchase from other stores. Here's the steps I use and some tips. I would put this in my Art Studio thread but we're on page 92 of Thread 9 so it would get buried fairly quickly as we're headed toward Thread 10. If you have a different way of doing this (a better way) or have questions, jump right in! This is the way I do it, not necessarily how you HAVE to do it. The vendor has a very nice explanation in the Help section, conveniently located in the tool itself!
This assumes you already have the Content Package Assist installed. I installed mine a year ago so I don't recall what's involved with that.
Mine is also in my bottom toolbar.
Cathie/Novica
Getting Organized / Get The Main Image / Get The Folders
Step 1 So we're all referring to the same folders for the tutorial- Make a Content Pkg Downloads, Content Pkg Build, and Content Pkg Done folder. You put the downloaded files that you want to do in the Downloads, once you build them they go into Build (also known as Packages), and Done is when you move them from Build AFTER YOU TEST THEM / FIND THEM IN THE STUDIO.

Step 2 Let's use Rendo as our example. Go to your orders and get the image. (Right click, save as) Instead of a jpg, for the file extension I use "All Files" and change the image name to a png extension. TIP: Go into a graphics program and lighten the dark characters quite a bit so they'll show up. I also lighten caucasians. SHARPEN you images. Now your thumbnails will show up beautifully. Put the image in your Content Pkg Downloads folder.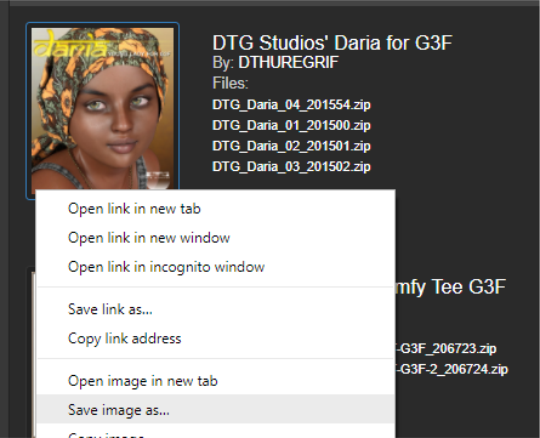 Step 3 Next, download all the files (do one product at a time, for simplicity's sake. One character (like my example) may have a lot of files. After you download them, put them in your Content Pkg Downloads folder. TIP: I use Chrome- the way I do this is to go to the upper right corner to the three vertical dots and click it, choosing Downloads.That opens up a new window. Then I then click the square in the upper right corner, so the window now "floats." It's important that this window does NOT overlap your folders window (which to have floating, you do the same thing. Click that square in the upper right.)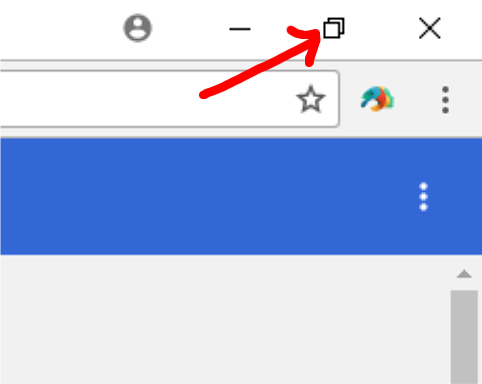 With the two floating windows side by side, you can simply drag the folder across by right clicking with your mouse and holding down/dragging, then releasing in the Content Package Downloads folder. Easy! Be sure and count your folders- do you have the same number as shown in Downloads? (Save yourself the frustration of missing files later!)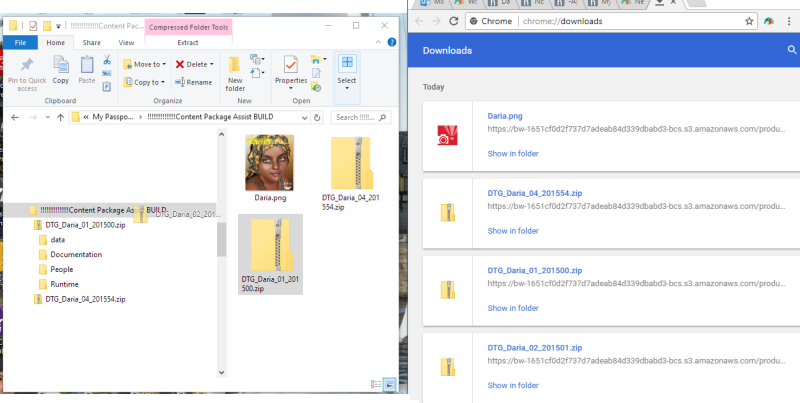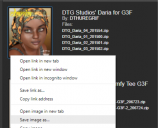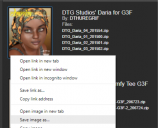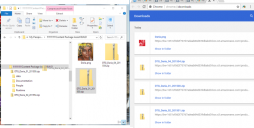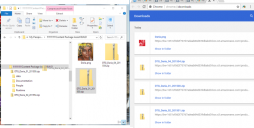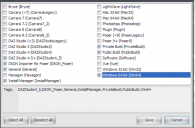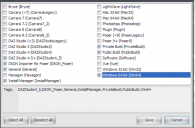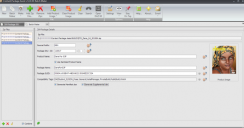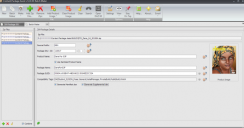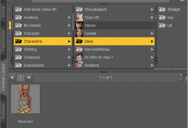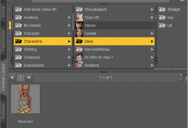 Post edited by Novica on