GMIC - new plugin available now for Windows

Philemo_Carrara
Posts: 1,175
I'm please to announce the release in the near future of a new plugin for Carrara.
It's the integration of GMIC effects as a post renderer.
From the site Gmic.eu
G'MIC is a full-featured open-source framework for image processing, distributed under the CeCILL license. It provides several different user interfaces to convert / manipulate / filter / visualize generic image datasets, ranging from 1d scalar signals to 3d+t sequences of multi-spectral volumetric images, thus including 2d color images.

It's been developed by the French university of Caen and the project is currently headed by David Tschumperlé. GMIC is most well known for its integration as a plugin for GIMP. Depending how you"re counting, it provides from 300 to 800 differents operators (effects) on images.
The Carrara implementation provides about 200 effects.
I have still a few minor issues and I've opened a discussion in the GMIC forum. None the less, about 95% of it is working.
If it can be solved quickly, I'll release it on Monday. Otherwise, as I'm on holiday from next Wednesday for a week (with no computer as a proper holiday should be
), it'll have to wait till mid October.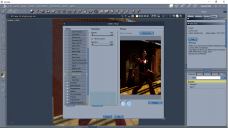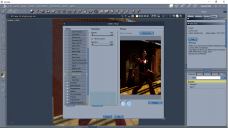 Post edited by Philemo_Carrara on