Golden Rules of Composition V1.5 UPDATE Now LIVE.
UPDATED to Version 1.5
After many promises and much work I now present to you the GOLDEN RULES of COMPOSITION CAMERA PROP v1.5.

-=> Important Note <=-</strong> This Archive contains two sub Zip files and must be Unzipped to a Temp Folder before you can install the version needed for your DS 4.5 setup. Please read the Golden_Rules_ReadMe_First.txt file and the Included PDF tutorial file before you install the Content. Included are Versions for a Default DS My Library and a Version for those using the DIM My DAZ 3D Library.

This is a Golden Rules Overlay Prop for ANY Camera you wish to use as your Render Camera in DS 4.5. It is easy to use and will help any artist set up their Images using several of the Golden Rules of Art. Included in the PDF are instructions to install to your content folder and a Brief Overview of some of the Golden Rules with examples. A Tutorial for the use of the Camera Prop is also included in the PDF.

This is Version 1.5 of this item. It now includes MetaData for Smart Content use and Updated Texture and Material Files.

It can be found here Golden Rules v1.5

If you have any issues or questions please post them to this thread.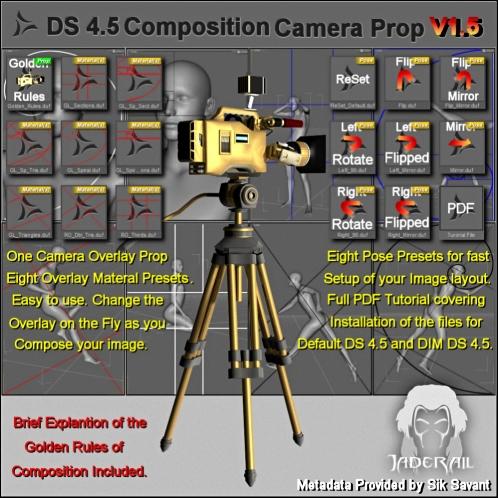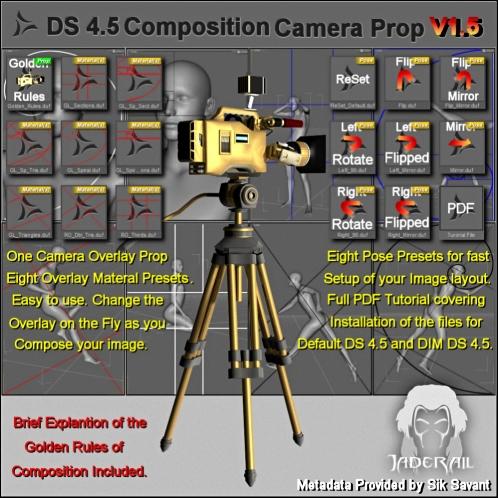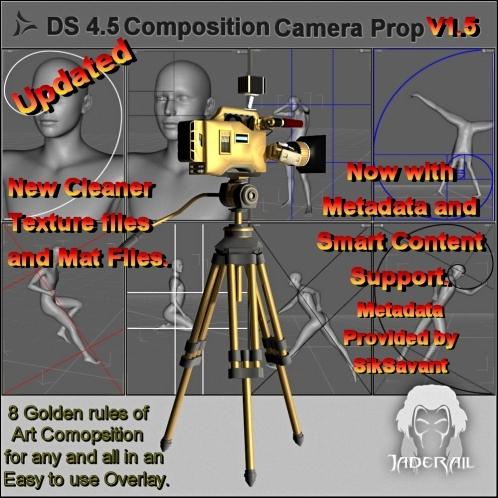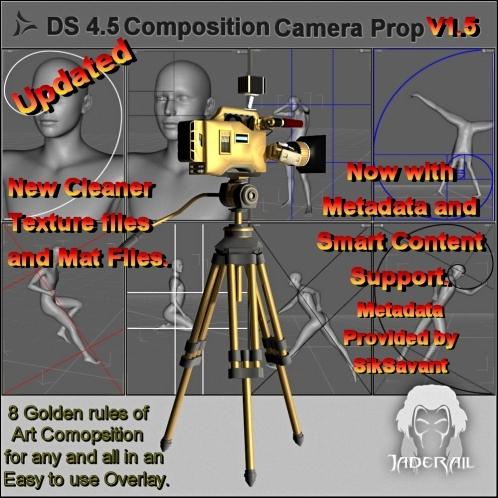 Post edited by Jaderail on