How to Use a Push Modifer: Making a Cave
RGcincy
Posts: 2,800
This is a tutorial on using a push modifier so that a primitive sphere can be converted into a cave in Daz Studio. I was a big caver in my teens and college years, so I have always liked the rocky enclosed atmosphere of a cave. I've made artificial caves in Bryce by painting a terrain height map, so this is similar, but better in that you can get horizontal displacements as well. Here's a render of the finished result: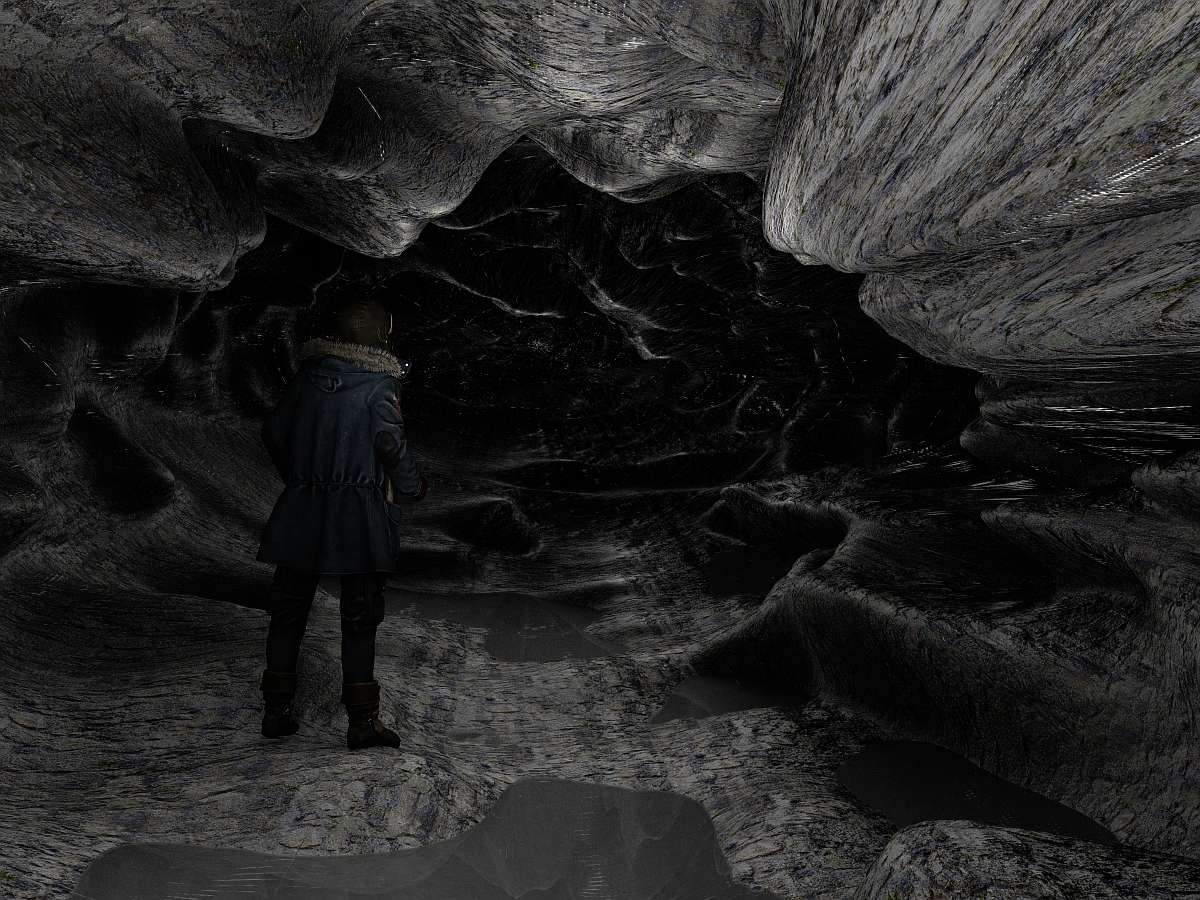 PDF version of this tutorial is here. For a previous tutorial on Push Modifiers, go here.
Step by Step Instructions:
1. From the main menu, click on Create/New Primitive and set the primary axis to X-positive (this makes the polygons form a ring vertically), diameter to 50 feet, segments to 100, and sides to 50.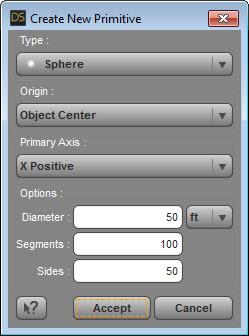 2. Scale the sphere as follows: 200% Y, 50% Z, and 25% X. This gives a flattened cigar shape. I rotated it -7.3 degrees Z as most caves have a slope.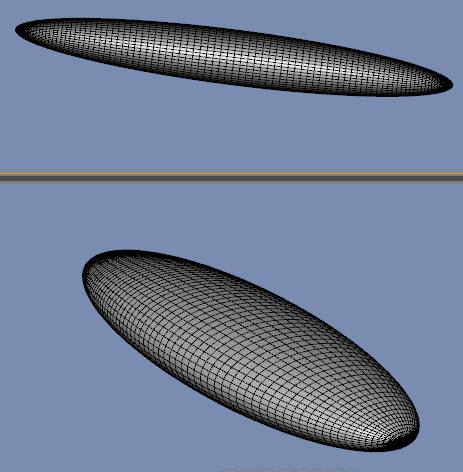 3. Select the in the Scene pane and go to the main menu and select Create/New Push Modifier Weight Node. You will now see the node added as a child to the sphere in the Scene pane.
4. Go to the Tool Settings pane and from the drop down box at the top choose Node Weight Map Brush.
5. Half way down the weight map brush pane you will see a section titled Weight Maps. The Unused Maps box will show <New Push Modifier>. Click on the Add Map button.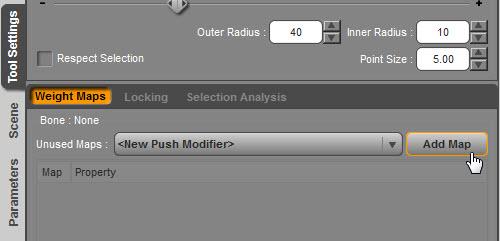 6. You will now see that a parameter slider has been added just below the button. This slider affects the amount (distance) of push that will be applied. The default value is 1. Set the value to -500 (which will cause the polygons to push into the sphere).

pdf

pdf

Push Modifier Tutorial - Cave.pdf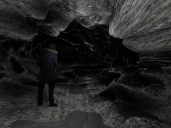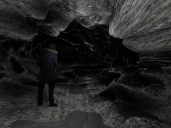 Push modifier cave bump.png




Push mod cave weight node.jpg


Push mod choose weight brush.jpg
Push Mod property -500.jpg
Post edited by RGcincy on