New Release: Bringing Daz figures To Life in UE5

dave_0aa47f5a80
Posts: 65
Starting with an FBX character exported from Daz3D, we produce a brand-new, custom set of Unreal compliant JCMs by effectively sampling mesh deformations over a wide range of body positions.
We then rebuild the skeleton from scratch to produce a character optimised for animation in Unreal Engine. This is a completely automated process performed by a Python script run in Maya in conjunction with a custom Daz script. These two scripts represent many months of work!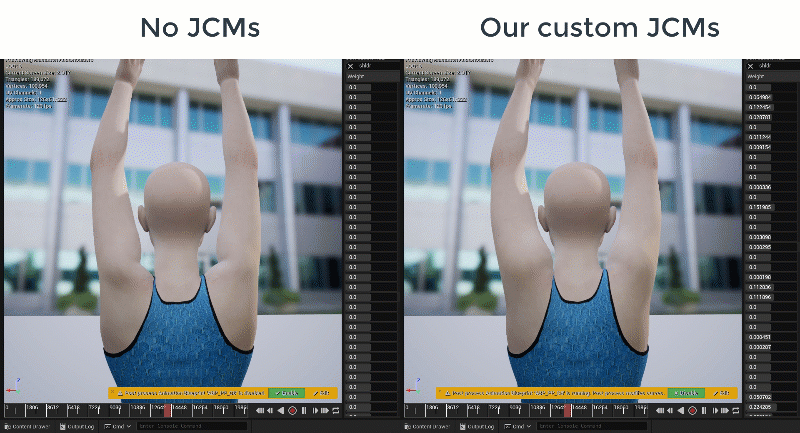 Demo Movie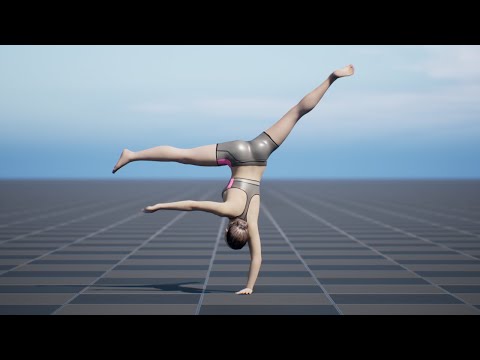 Technical Overview Movie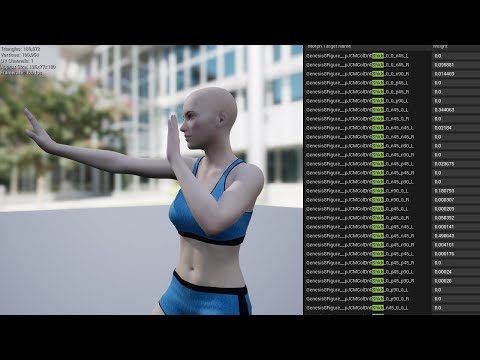 Despite some minor differences in the skeleton structure, the process works seamlessly with all Daz Genesis 8 and 8.1 figures, both male and female, with or without anatomical elements. The system also works perfectly with the higher resolution FBX characters exported by the DazToUnreal plugin.
Once the converted character has been manually imported into the Unreal Editor, applying JCMs using posedrivers, setting up physics, converting standard UE control rigs and other animation tasks all become relatively straightforward. Compelling, realistic mesh deformations across a wide range of body positions that are not possible with the standard Daz JCMs become achievable.
Detail
There are two parts to the conversion process. The first is a Maya Python script that takes the FBX file exported from Daz3D and rebuilds the skeleton for optimal UE compatibility:
~ Converts the joint rotation order to XYZ
~ Reorients all the joints, pointing X down the joint and making Z the primary swing angle
~ Reorients the root node
~ Converts all inline twist bones to leaf twist bones
~ Adds the standard Unreal IK joints (optional)
~ Adds muscle joints for 'jiggle' effects (attach physics bodies to drive morphs, optional)
~ Adds extension joints to finger and toe tips for VR grabbing and precise IK solutions (optional)
The second part of the system is a Daz script that, when used in conjunction with the Maya script, produces a definitive set of JCMs by effectively sampling mesh deformations for a wide range of body positions. The resulting JCMs are optimised for the UE's linear skinning method - Daz uses the dual quaternion skinning method, so this is necessary for good results.
The character mesh is also combined with the clothing meshes during the process, so all exported JCMs (and other morphs) are applied to all meshes at once. This virtually eliminates poke-through issues and makes the application of JCMs at runtime a far more efficient process, especially when used in conjunction with Unreal's posedriver technology.
We also produced a cut-down version of the skin materials optimised to minimise draw calls, enhanced them with micro-normal and micro-roughness maps taken from the Metahuman project and added configurable 'Selective AO' masks for problem areas like nostrils and ears.
An IK retargetting rig, standard backwards / forwards control rig, ground following rig, eye tracking rig and semi-automated method for characterising the figure in MotionBuilder have also been produced.
Background
The system was originally developed so that we could include Daz characters in the VR meeting application we are developing, as we wanted to make the extensive Daz3D catalogue more accessible for avatar creation. It has since turned into a project in its own right. We are considering offering either a Daz figure conversion service or selling the system. There would be some work to get the system to a marketable state, so we thought we'd showcase it to try and gauge the level of interest. We'd very much welcome your comments and feedback!
Post edited by dave_0aa47f5a80 on