SC20 + Unlockable - mystery product - SOLVED

Haruchai
Posts: 1,665
There is a product called 'SC20 + Unlockable' in the store that is a mystery to me. No link as it is apparently unavailable.
Whilst going through my DIM library today I noticed that I had quite a few SC20 products so I decided to do a store search and see if there were any I was misssing. This search turned up two items called SC20 + Unlockable. No information and one of the links goes to the main DAZ3D page whilst the other gives a 'This page isn't working' screen.
Is this a case of a product not being activated, that is called Unlockable, or did I miss a promotion that enabled you to unlock this item? If the latter I would apprecaite any information anyone can provide as to how to see it.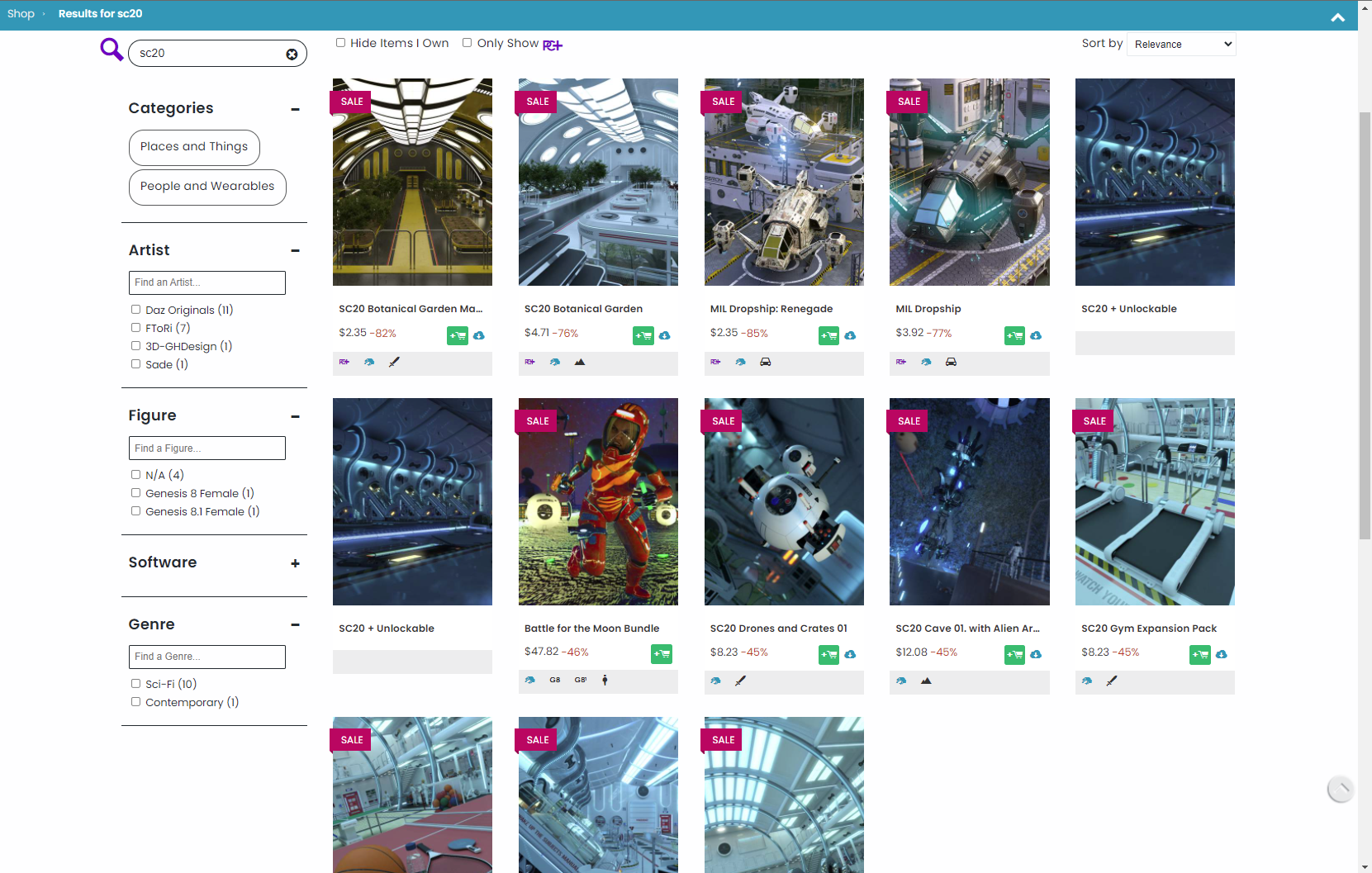 Post edited by Haruchai on