You can do better
Hansmar
Posts: 2,620
Do you also have old renders, hiding in your computer, that are OKísh, but you know you could have done much better? I certainly have. I came upon an old render and decided to redo it, not from scratch, but by modification, addition of elements, etc. The general view is similar, but I hope the new version is improved.
So, I thought, would it not be nice if all of us select some of our old works and try to improve them and show the progress here?
It is not a contest, but it is meant for inspiration and to show that practice makes .... well, maybe not perfect, but at least less imperfect.
These would be the rules:
you select an old render
you modify the scene without changing it completely
you can e.g. add elements, change camera viewpoint, textures, sky, lights, etc.
you describe why and what and how you improved in the scene
you show both old and new render in this thread; watchers should have no problem to agree that it is basically the same scene
I'll make a start here.
The scene is of Antonia, with clothing I made years ago with Marvelous designer (when it did not have the subscription approach yet), bending over in a garden.
I added lots of grass and flowers via instancing, changed textures on the clothing (removed lots of ambience), added a fawn and a crested tit as well as a copy of the original mountains. I also changed the terrain texture and the sky and I added a volumetric sky slab by David Brinnen. The document setting is changed and so is the camera position. There was already a distant light, that I modified a bit to fill up the shadows a bit.
Here are the old and new render. Tell me what you think and please show your own progress too.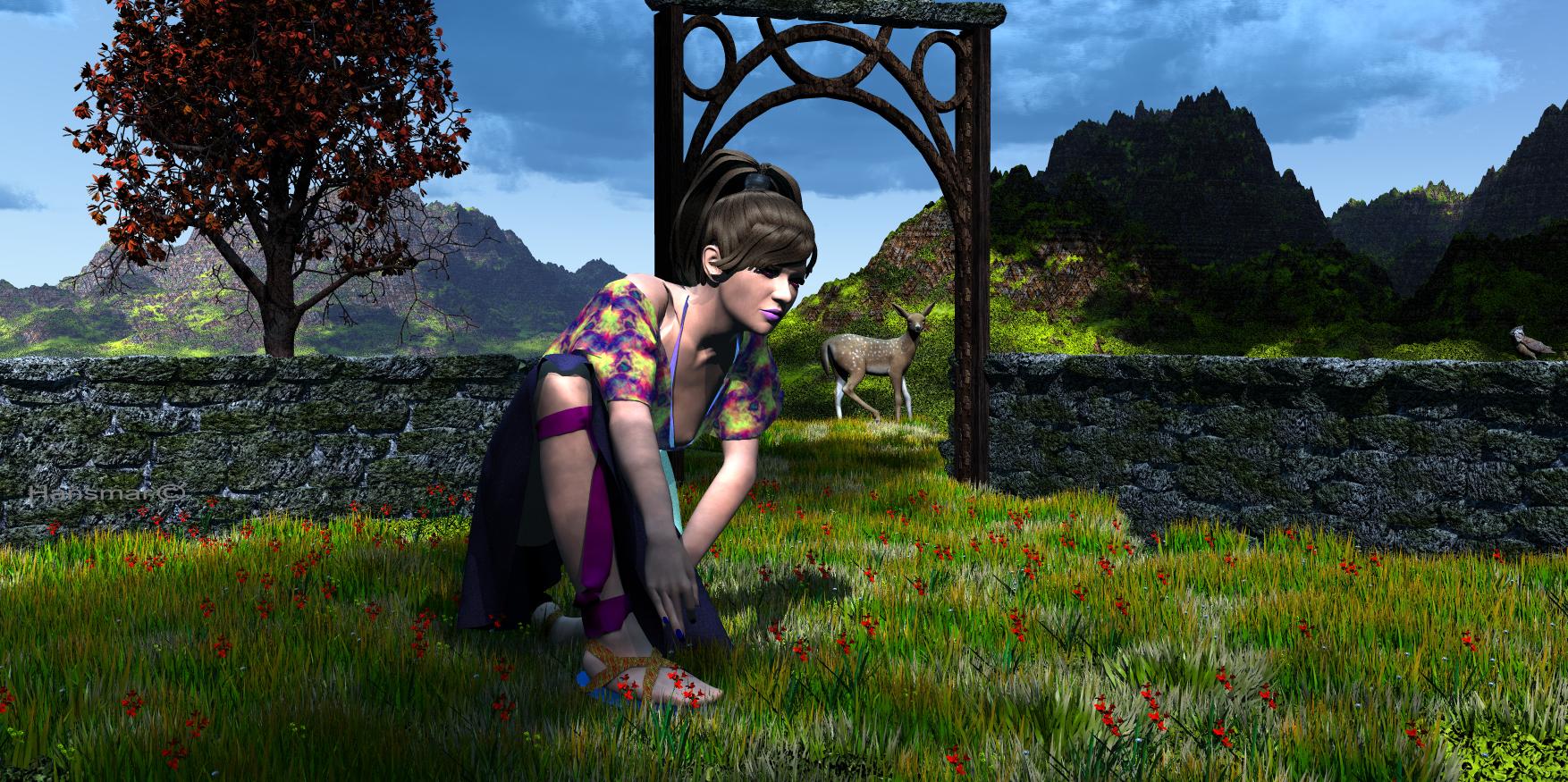 Post edited by Hansmar on