Alicia's Wonderland

Wonderland
Posts: 4,511
Well, I finally decided to start an art studio section of my own, but not sure what I want to do with it exactly...
I'm posting a lot today, but feel free to comment or critique (politely
) or start a conversation!
I guess I'll start off with some of my latest works. I've been sick with the flu and an upper respiratory infection that is FINALLY getting better so I'll be posting first stuff I've done during this time on my crappy Windows laptop in bed with some postwork on an iPad.
Here first is Delilah from Mousso. https://www.daz3d.com/delilah-for-genesis-3-and-8-female 
It still needs real postwork when I get back to Photoshop.
The #MeToo trend in Hollywood brought back a lot of old memories of when I was trying to be an actress in my 20's. Not just producers, directors, agents were sleazy but even doctors, lawyers, and real estate investors! Men offered me money and clothes for sex (that I always turned down) and entertainment people offered potential roles that were most likely fake. Luckily my father was an editor at Variety, then the Hollywood Reporter, and when the actual industry people found that out, (there were a lot of fakes) they got scared of bad press, so stopped harassing me. The worst thing though, is that a lot of girls said YES, they not only agreed to do whatever sleazy thing they were asked but offered to do it in order to get the part! I hated those girls because they were ruining it for everyone.
This image is based on how those girls may have felt then or maybe the remorse now. Maybe they went home and cried and hugged their teddy bear for their loss of innocence. I'm sure many are in therapy now...
BTW, I think Delilah is gorgeous! One of the few characters that I don't think I changed at all...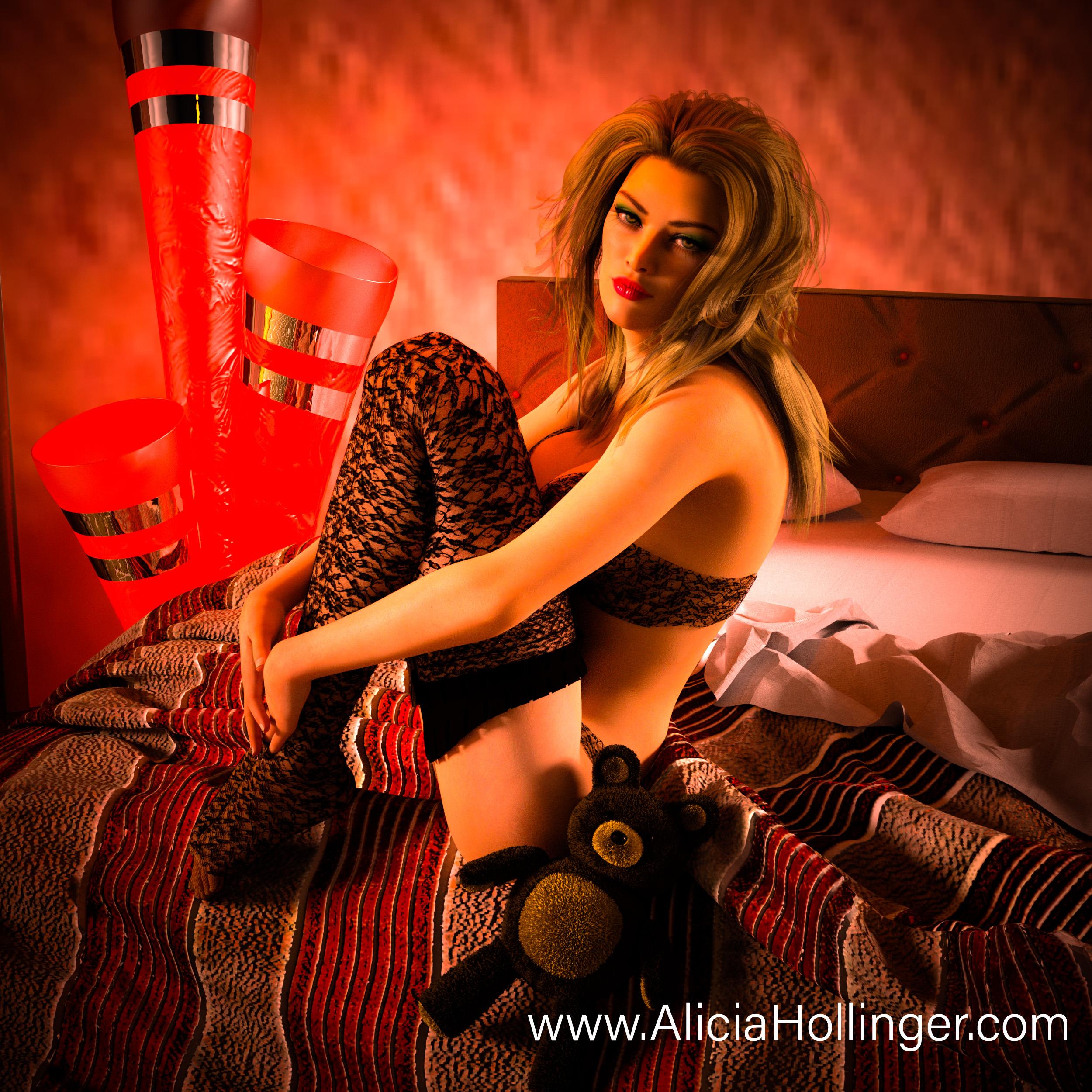 Post edited by Wonderland on