Free Beach Towel (Updated with Morphs and Materials)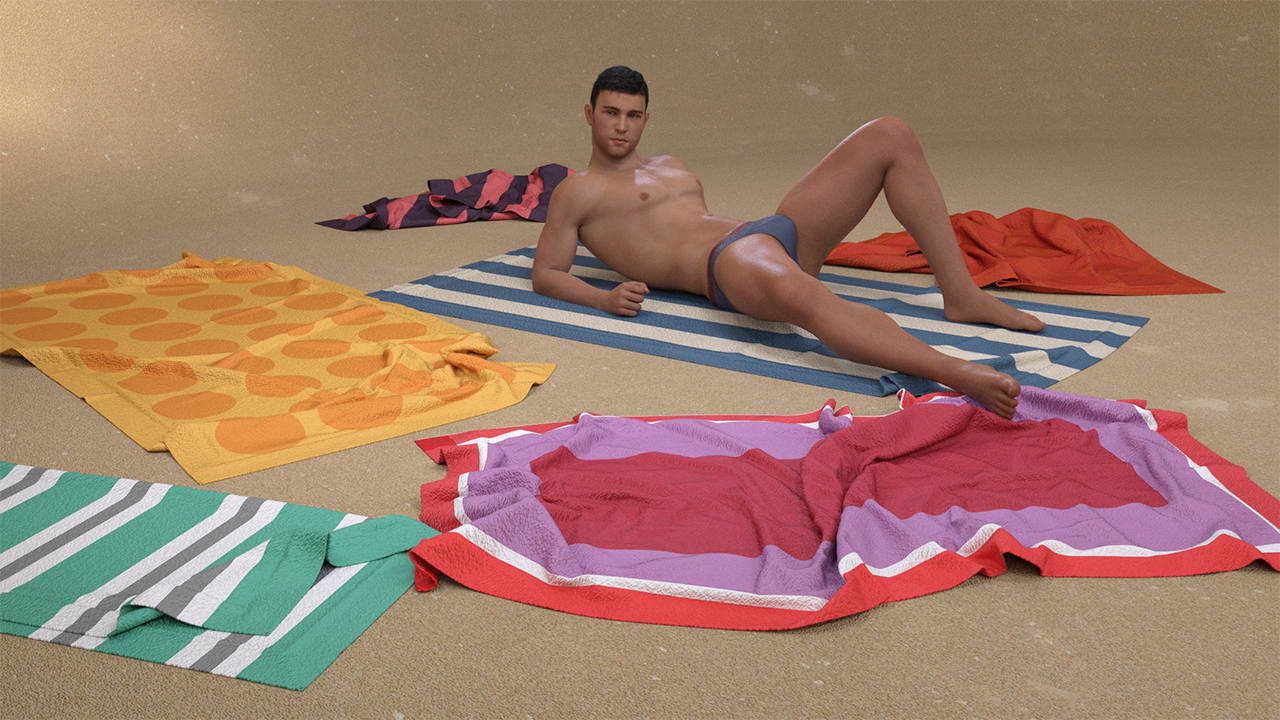 Hi folks,
I've created a freebie beach towel prop. This is my first attempt at distributing an item so I've made it pretty basic for now while I'm learning how to package things for distribution etc.
Hope you can make use of it and if there are any problems with the way I've packaged it please leave a comment below so I can fix it up. I have no idea how to get it to show in the Smart Content pane, but the content locations can be found in the ReadMe.
Prop is fully textured. Colour can be changed using the Diffuse option. You can just alter the colour or replace the mapped image with an image of your own.
Hoping to release more complex and refined items in the future.
1 Beach Towel Prop
7 Morphs
11 Material Presets
Cheers
UPDATES:
2017-10-24
I've updated the download to include 7 morphs for the beach towel prop as well as 11 material presets. Hope fully this will help with adding a bit of variation to your renders
Post edited by Ildanach on