Problem with Fugazi's Genesis Bikini Tutorial

donovancolbert
Posts: 1,418
I'm running through The Digital Tailor/Fugazi's Hexagon tutorial

https://www.daz3d.com/classic-bikini

And I'm having difficulty with creating the UV mesh. No matter what I do, the front panel of the bikini is distorted in the UV. The UV is twisted and distorted. In the Hexagon modeling window and in DAZ with Wire Texture Shaded selected in the viewport settings, the UV looks fine. It is only when I unfold it in Hexagon that I see the distortion. When I apply a shader with patterns, the shader patterns distort consistent with what I see in the Unfold window in Hexagon, but not consistent with what the UV shows in DAZ or in the Hexagon worskpace window.

Any suggestions?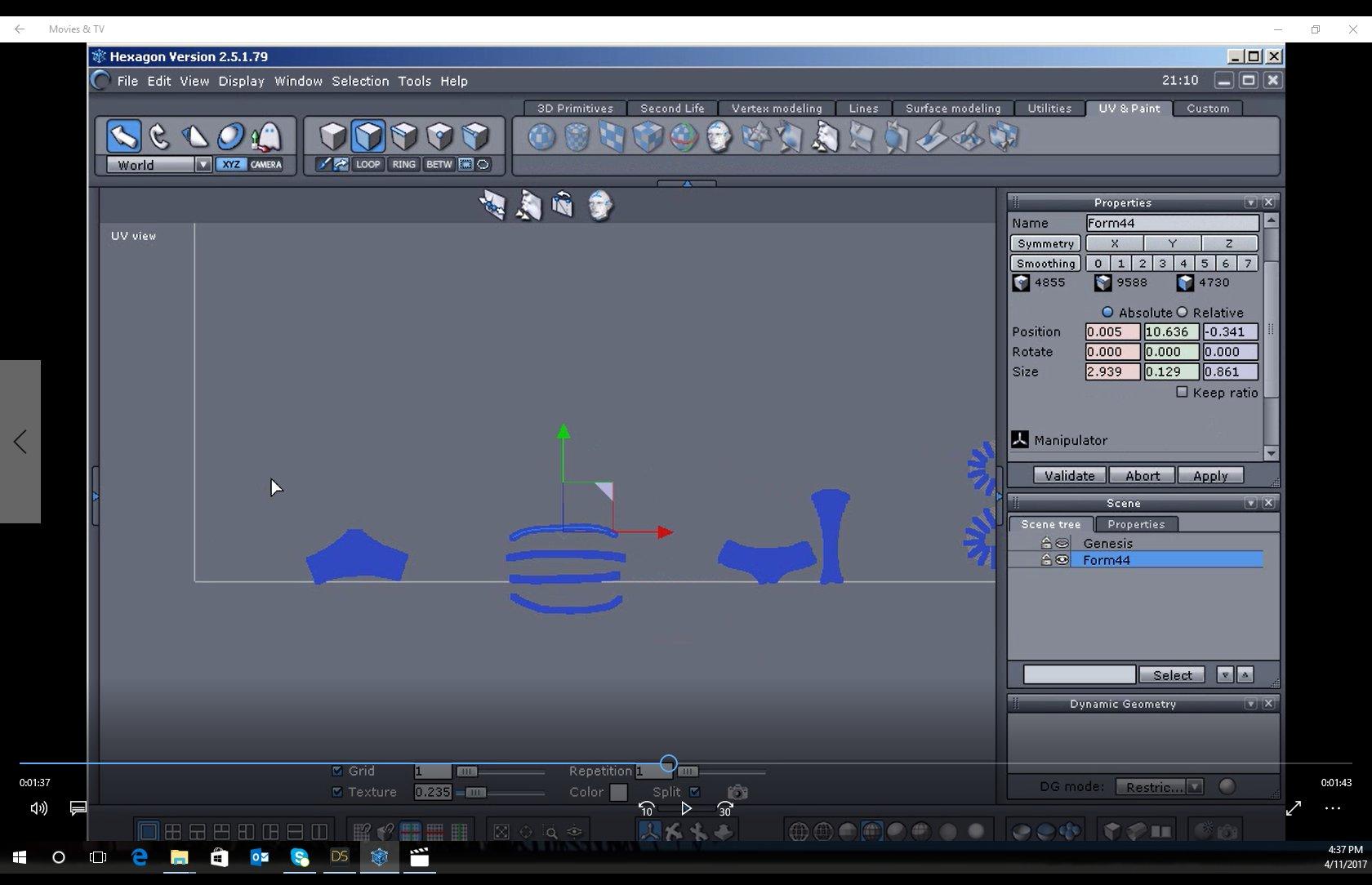 This is what it looks like in the demo. The front and back are about the same shape.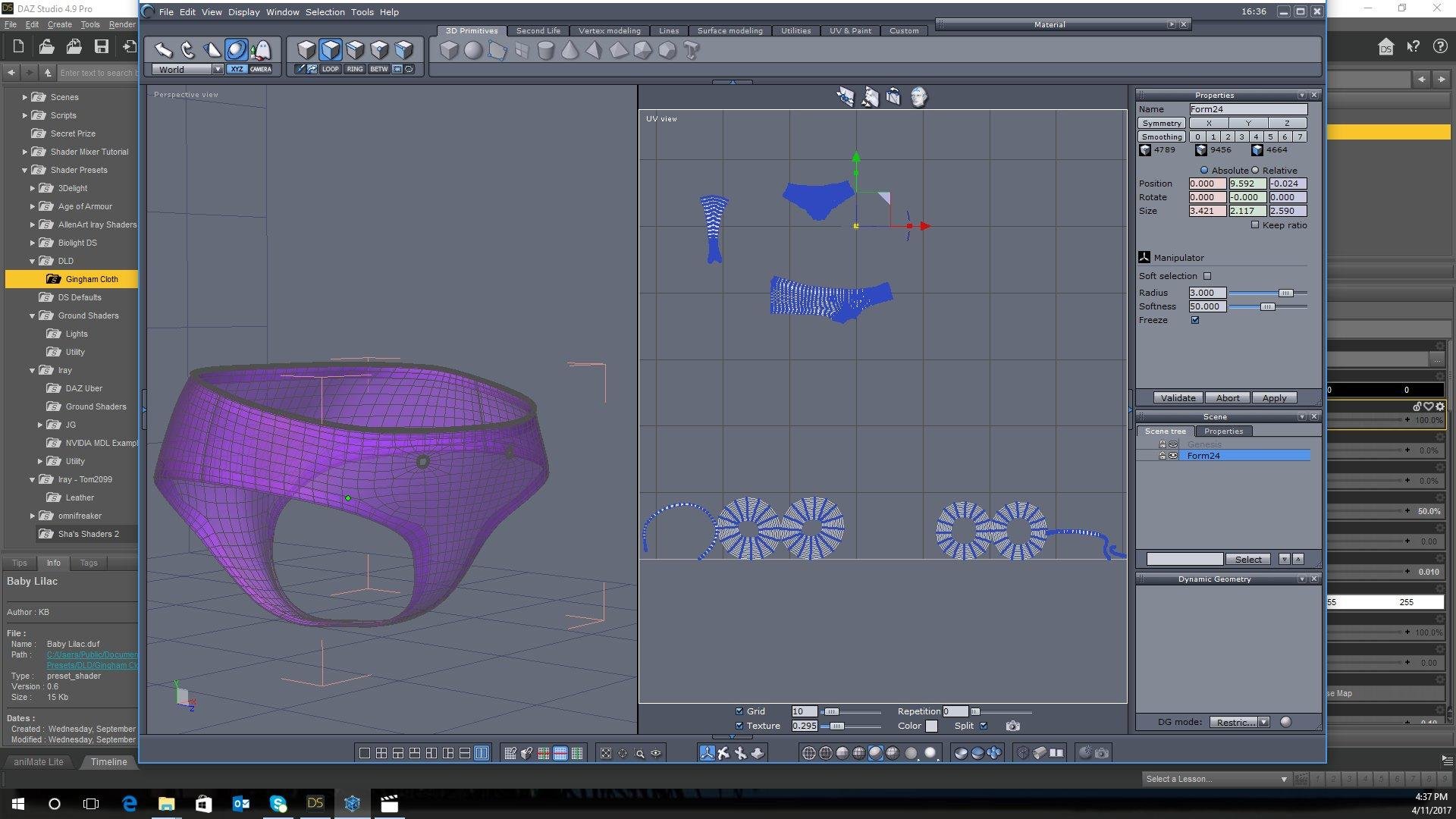 This is my work. Everything looks about the same, except that the front piece is distorted. It is below the bottom piece in the image above, which looks more or less like the tutorial example.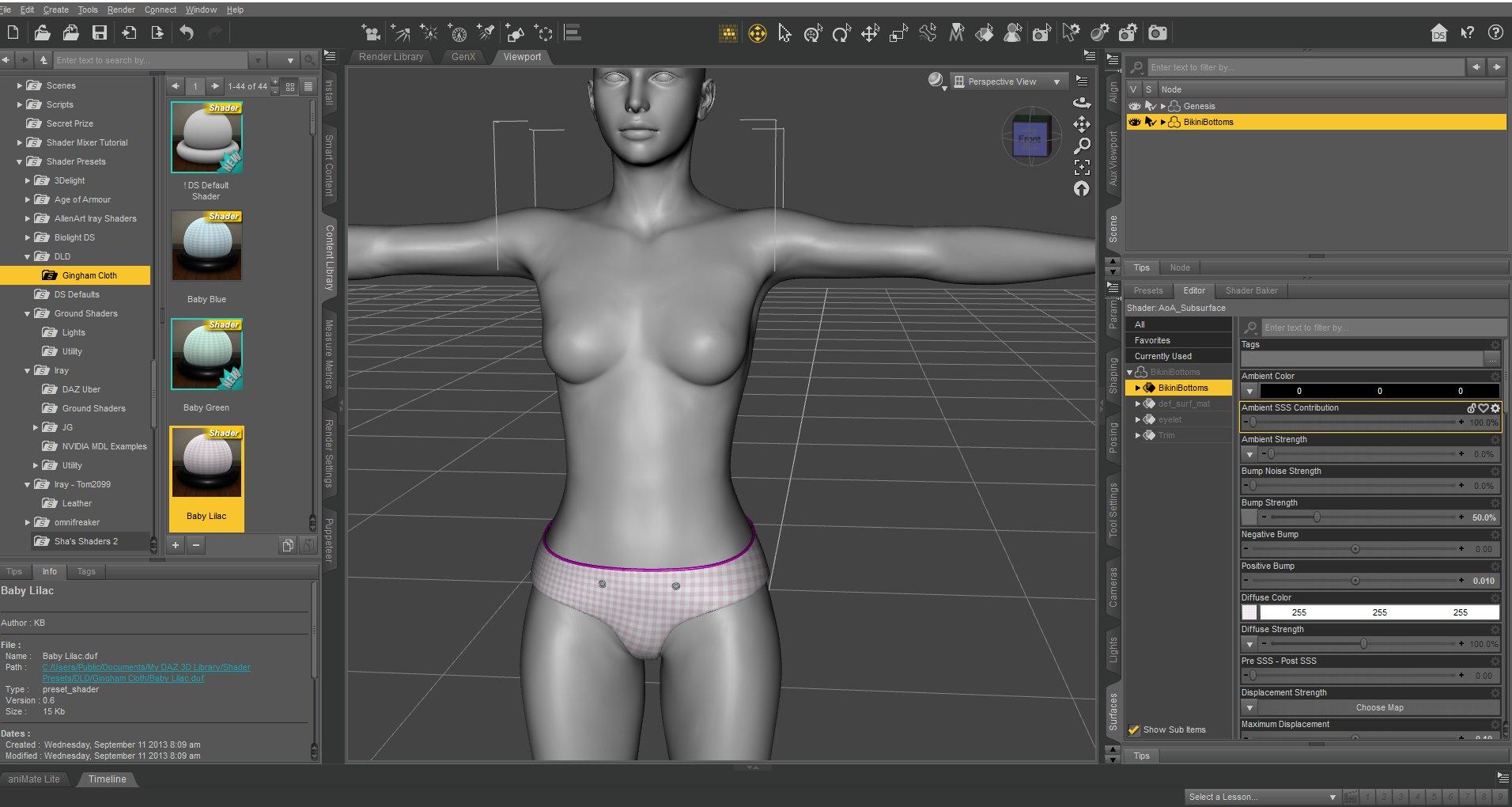 And this is what it looks like with a patterned shader applied. Notice how it distorts as it moves from the left side of the screen to the right?


Post edited by donovancolbert on