No one asked me - Diomede screenshots on whatever - Warning AI Discussion OK
Diomede
Posts: 14,745
This thread is meant to help people who have bought Carrara and are now saying, "Now what?" You will learn how to load a Daz figure (genesis) of a particular character (Michael 5), find shader elements that don't load by default, apply a preset skinshader, use strand-based dynamic hair, load clothing content designed for genesis, apply the "fit to" function to conform the clothing to Michael 5's shape, apply a preset pose, create a landscape for the genesis figure to stand on, customize the terrain and adjust its shaders, load a plant, and create a realisic sky with sunlight. What you will not learn is how to install Carrara and its support files, or anything artistic like principles of lighting, composition, color balance, etc., because I don't claim to know much about that stuff. Oh well, can't have it all.
First, start Carrara and choose a medium empty scene.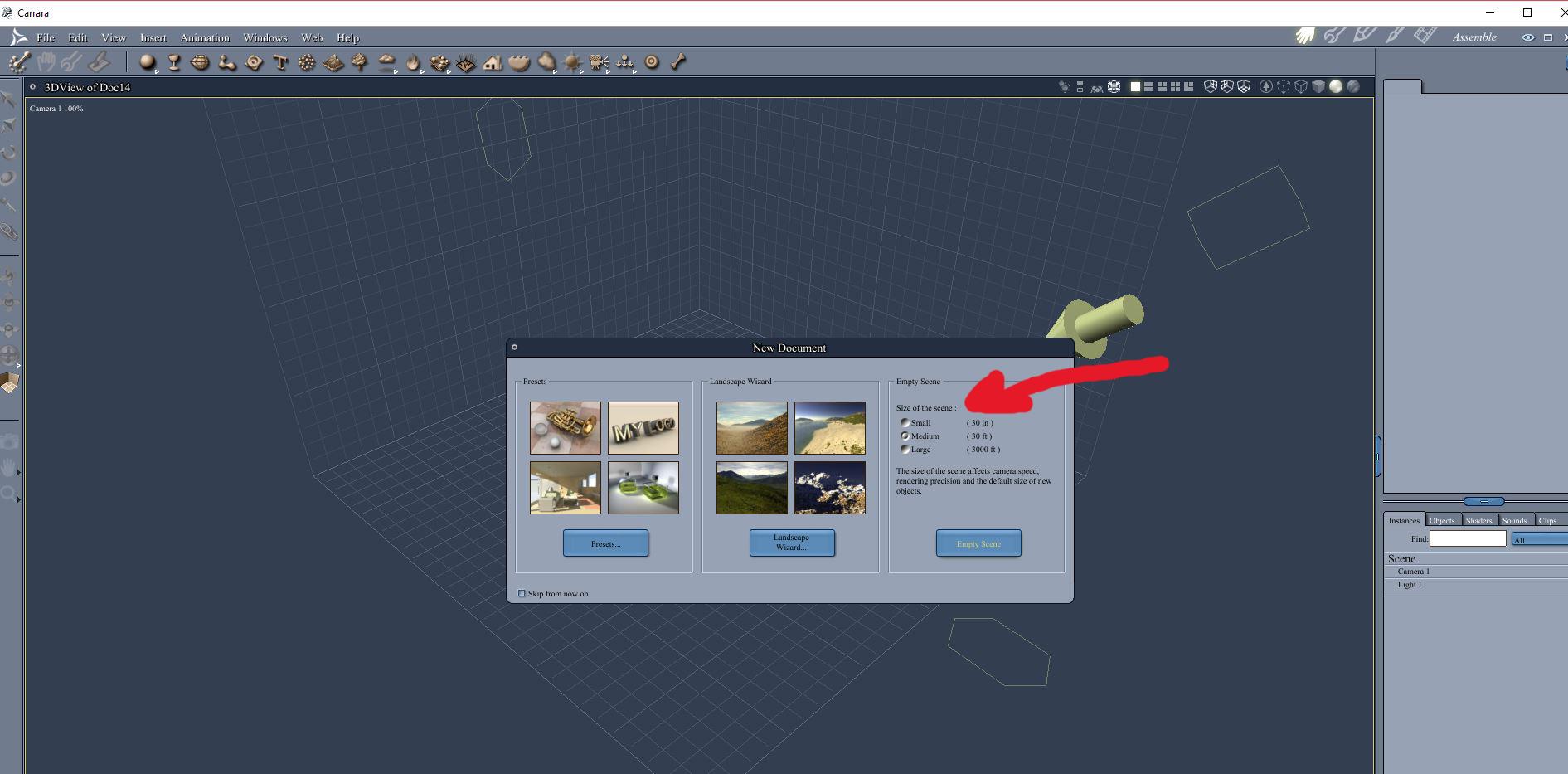 Use the arrows along the left side to move the camera around, which changes your point of view. There are hotkeys for panning, etc., but this tutorial will only use menu commands whenever possible.
EDIT: I have added additional tutorials that show how to integrate daz store bought content and how to model a few items yourself.
EDI 2: I changed the title of the thread and will continue posting screenshots on my workflow or projects or anything else.
Post edited by Diomede on