Which versions of Carrara Should I keep?

Jan_Scrapper
Posts: 335
I have several versions of Carrara from Carrara 5 Pro to now Carrara 8.5 Pro. I have beta versions of everything and Carrara Express.
I wished I had never started getting caught up on my purchase downloads. I am so very confused.
It is a lot to ask, however I am asking. Which version whould I keep, besides 8.5 Pro. I cannot find in the Carrara forums where an older version was better than Carrara 8.5.
I have only used Carrara to correct free 3ds models for my own use.
However, I might, one day, might want to learn the awesome stuff you guys do. Like actually rendering in Carrara. I use Poser, however I want to learn DS because I love Genesis3. So, DS is next to really learn.
Should I keep Express and the Beta versions.
I only have Carrara Pro 5 and Carrara Pro 8.5 installed.
Thank you so much, in advance, for helping with this.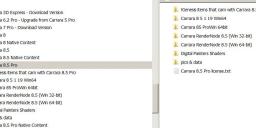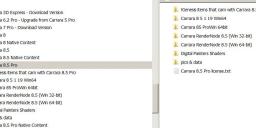 Post edited by Jan_Scrapper on