DAZ server problems

Taoz
Posts: 9,412
I've been looking a bit into what's going on on the server, and found some things that may explain some of the problems people have experienced, like missing zip extensions for downloaded files etc.. Attached a screenshot of a file header (the info the server sends to a program when it tries to download a file) as it used to look, and one as it looks now after the changes on the servers during the last couple of days.
It appears that it's currently CloudFlare that handles the files instrad of the DAZ servers, I believe that's just a temporary measure because of problems with the DAZ server, but it's probably what causes some of the the problems as the file headers it sends are missing some parameters:
the Content-Length parameter which reports the size of the file in bytes
the Content-Type parameter which reports the file type
This may confuse some programs when you try to download a file with them, causing different kinds of problems.
Maybe someone could forward this to the server admins, in case they're not aware of it...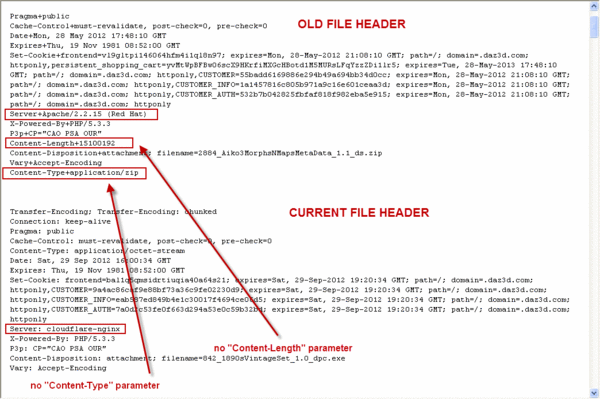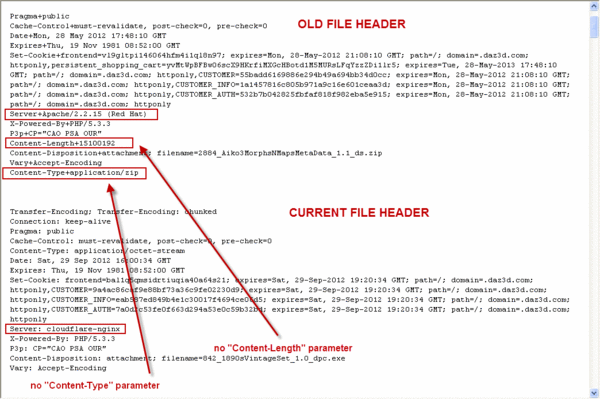 Post edited by Taoz on