Free Flexion Enhancement for G8/8.1F. Also SWM Flex Vein Control
terry_duquette
Posts: 216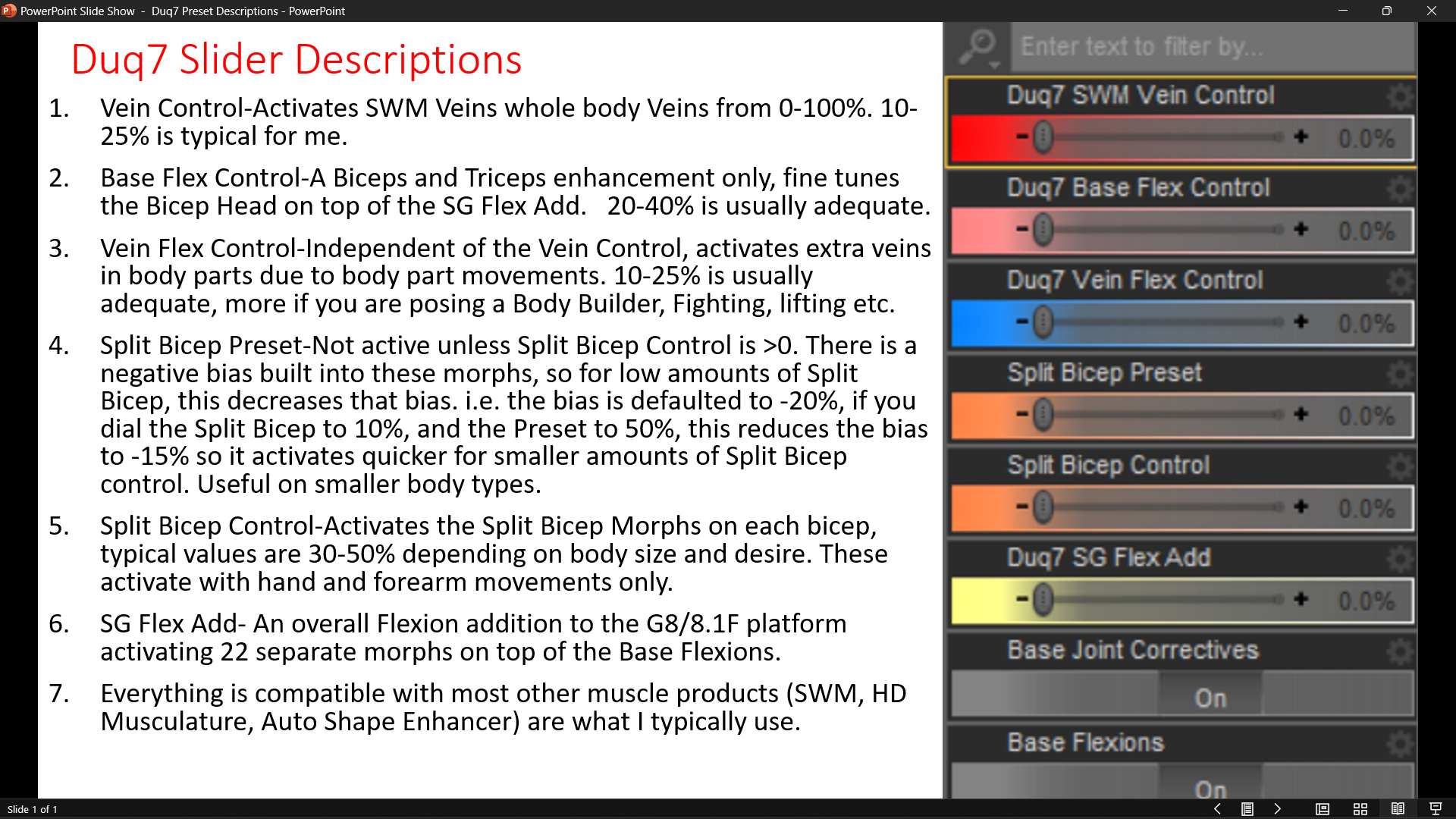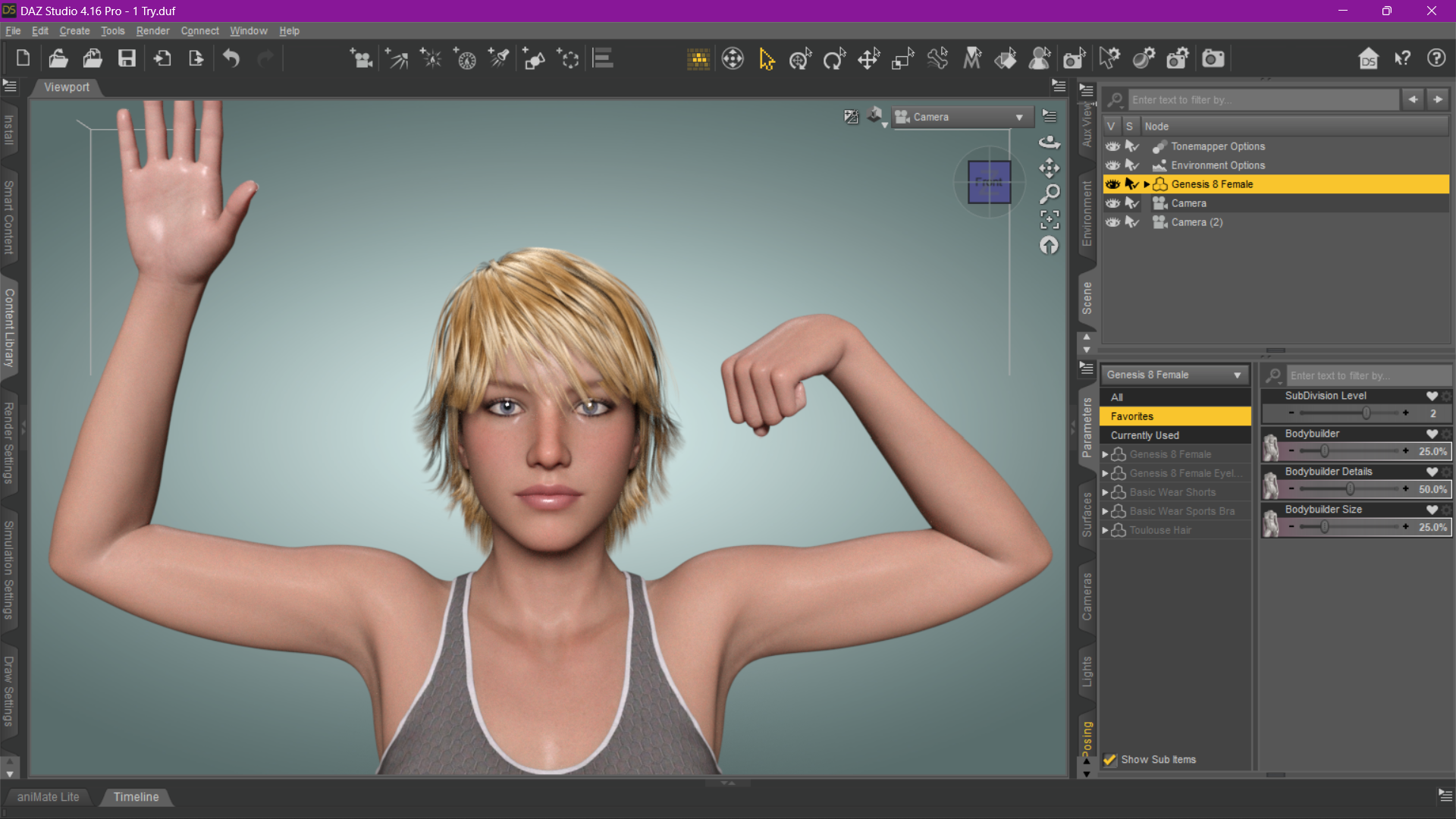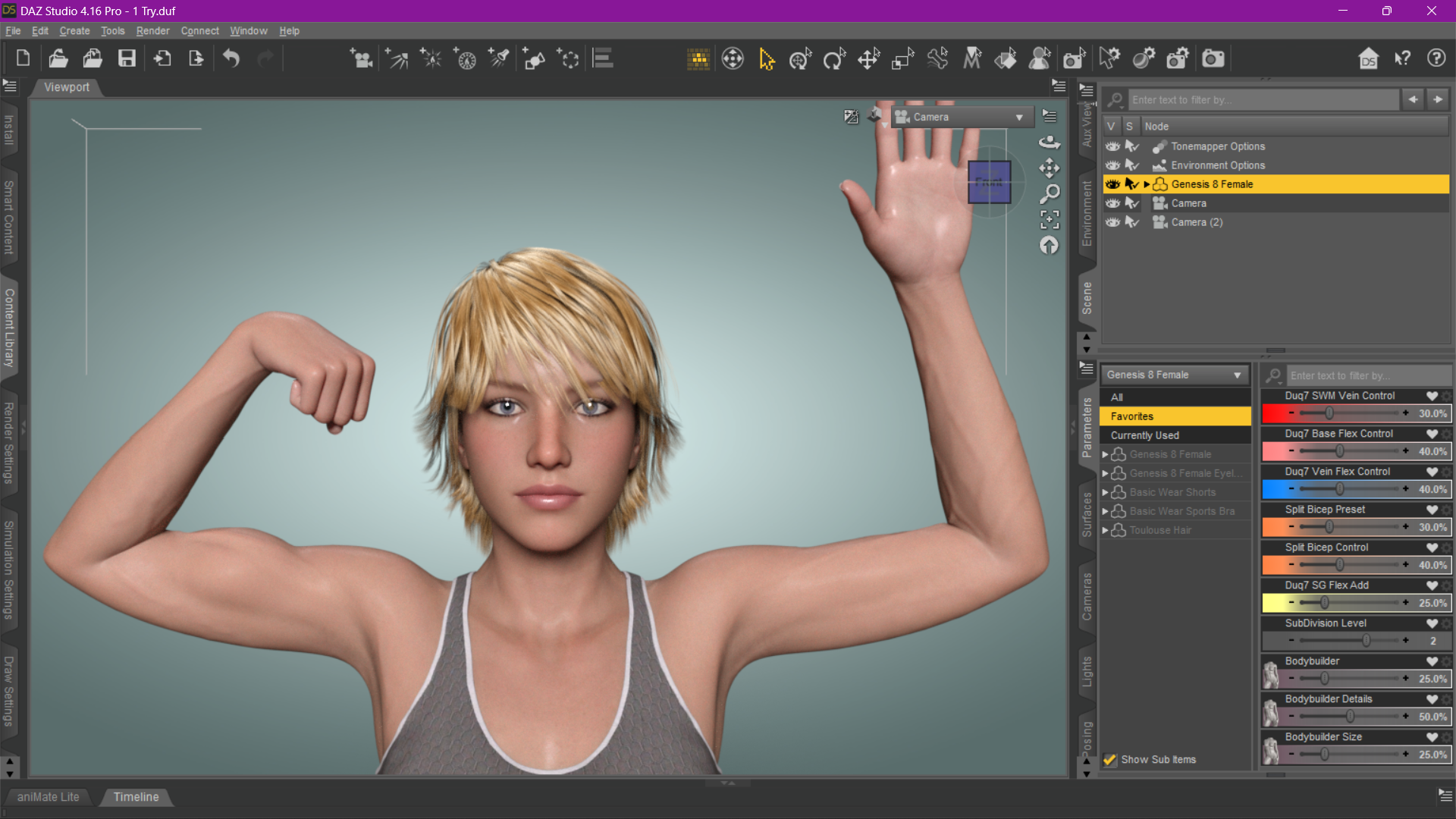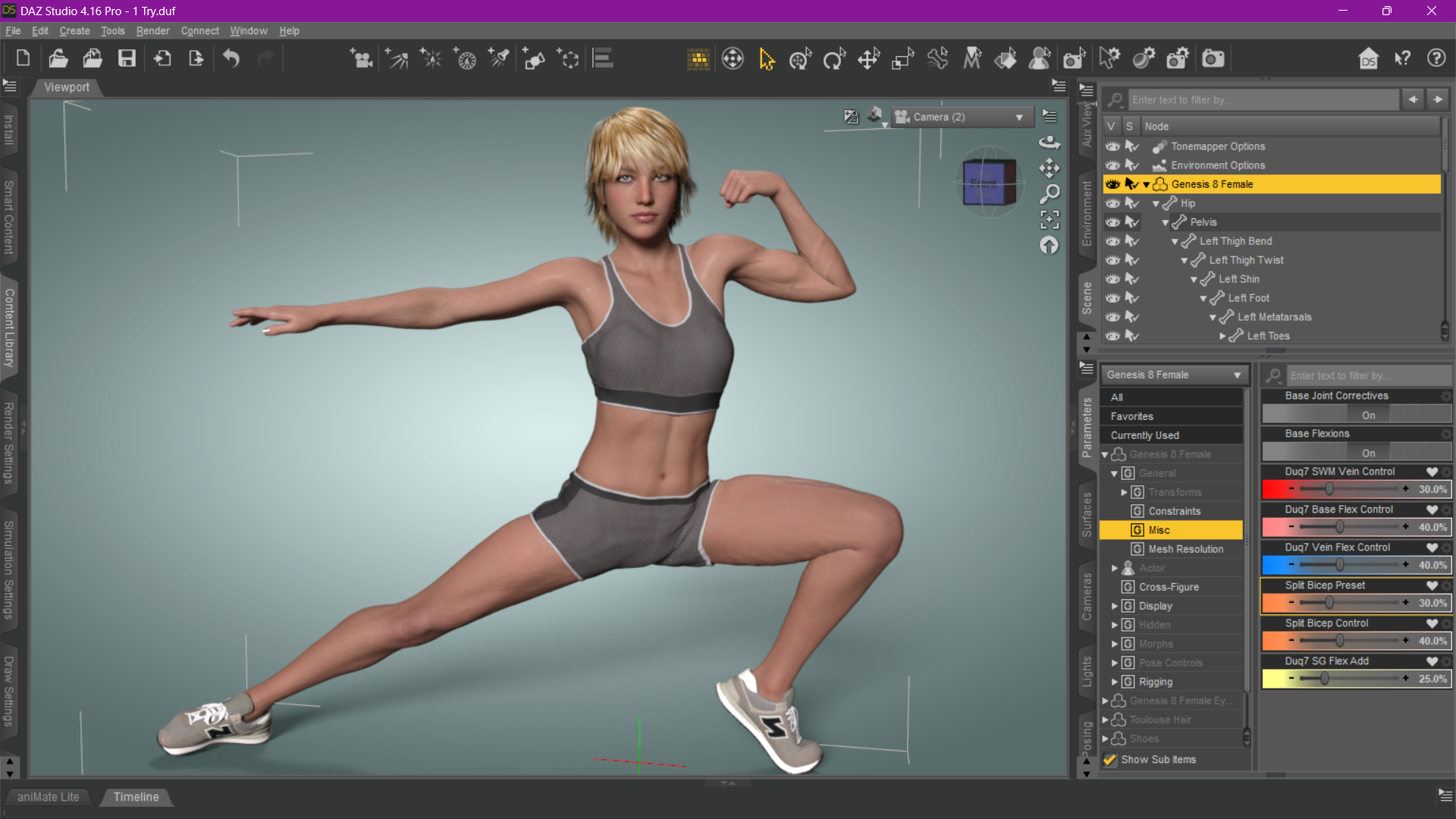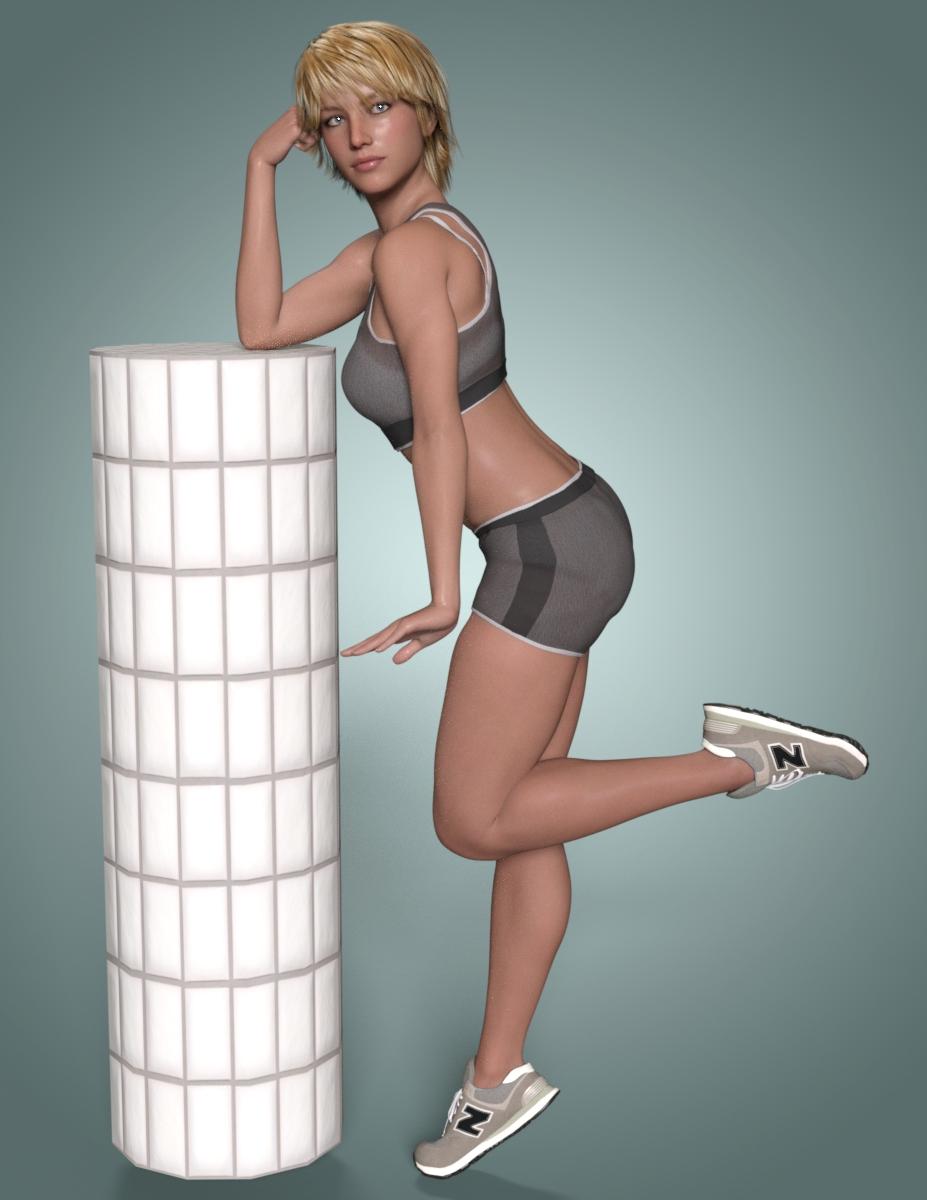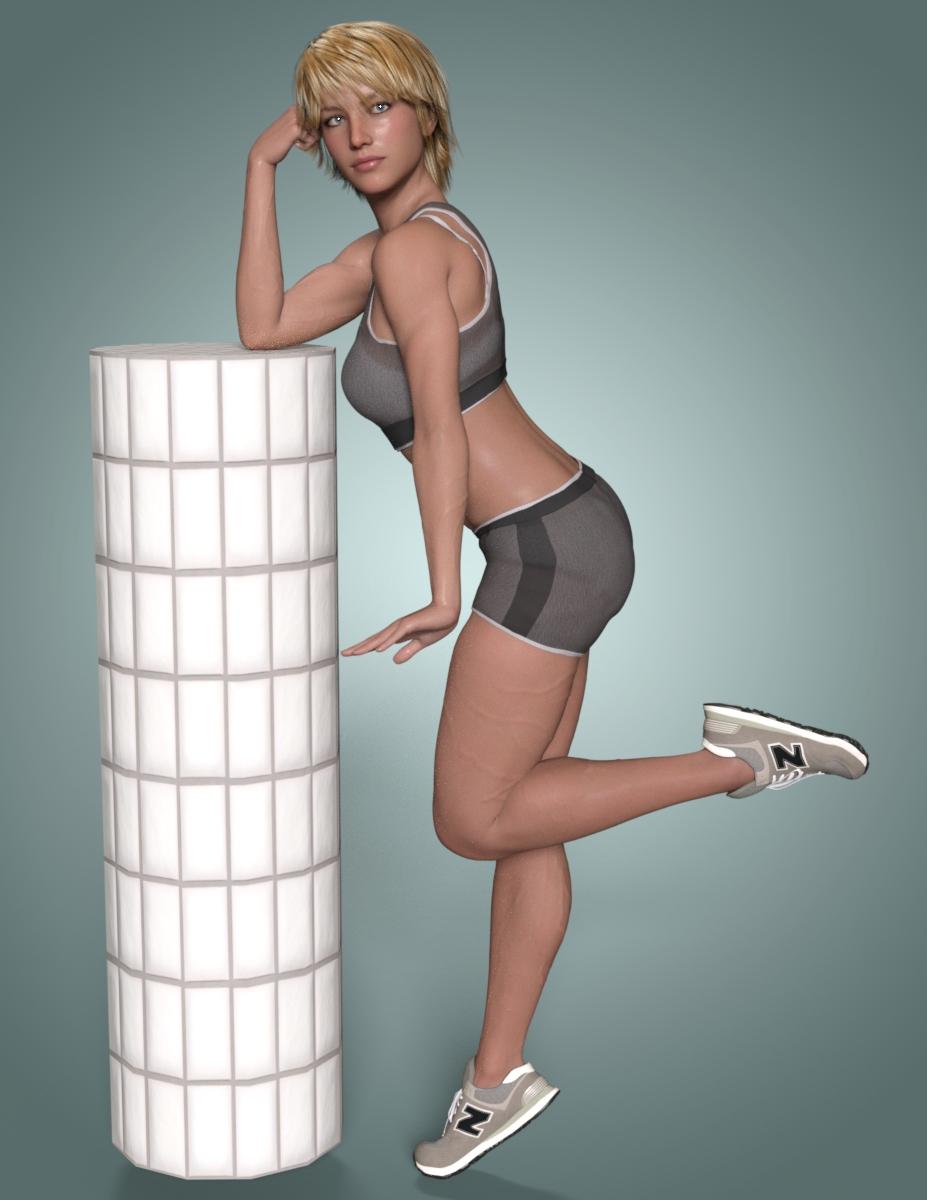 From Discussions on this thread:
unrealistic biceps and arm muscles in general, any hope for gen8/8.1? - Daz 3D Forums
and all my work and tutorials over on:
Auto Muscle Enhancer HD [Commercial] - Page 38 - Daz 3D Forums
Several folks have asked for my files on creating a Split Bicep Morph on the G8/8.1F Platform. I have come up with a somewhat useable solution and it is presented here. for the Flexion morphs, these can be used on any G8/8.1 Female character. The sliders allow for larger body types and greater musculature as desired. The Duq7 SG Morph control enhances the whole figure (Biceps, Triceps, Chest, Back, Thighs, Hamstrings and Calves). The Duq7 Flexion Enhance is a Bicep/Tricep additional focus using the forearm and hand movements to control.
To use the second file you must own:
Add Some Veins HD for Genesis 8 | Daz 3D
The second file has a preset slider to control how much total body veins is dialed in, rather than the supplied preset of only 100%. In addition I created controls that use the supplied individual area sliders to "increase the Flex of the Veins for the Upper Arms, Fore Arms, Chest, Back, Thigh, Hamstring and Calves.
RenderPretender and windl3356 both personally requested these files, so I thought I would put them up as Freebies. These morphs and controls were created by me using various other morphs, D-Formers, and the Awesome Mesh Grabber Bundle (Win) | Daz 3D tools. All this was done completely inside DAZ studio, as I don't have a clue on some of the other tools available out there. These are not perfect, but I think you will get some farily favorable results. These must be manually installed. Have fun, I think this really brings the G8/8.1F platform to life, especially if you like Fit or Muscular characters. TD
Edit: added some descriptions for the sliders in the attached picture. Sorry for the delay or confusion. TD
Second Edit: Added a short PDF user guide showing my process on applying and using these packages. TD
Third Edit: Deleted extra files accidentally included in the original file. Apologies to anyone that downloaded that file. TD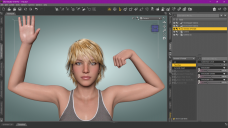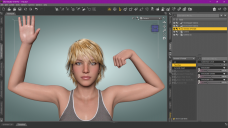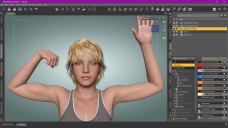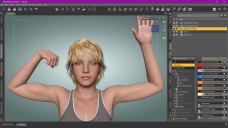 G8F With Duq7 Flexion Additions.png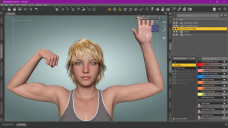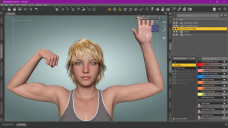 G8F With Duq7 Flexion and Vein adds.png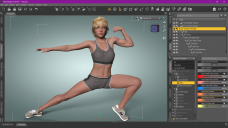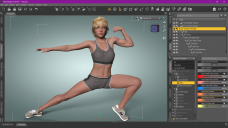 G8F Duq7 control location.png
rar

rar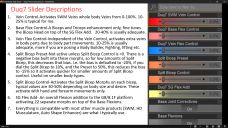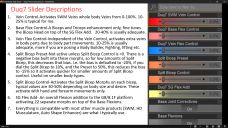 pdf

pdf

DUQ7 Flexion and SWM usage.pdf
rar

rar

Duq7 SWM Control Update.rar
Post edited by terry_duquette on