3d Prints Made With Carrara as Starting Point

Headwax
Posts: 9,634
Well, I bought a 3d printer two months ago now that they have dropped down to a price that ordinary mortals can afford. I have to admit that it's taken two months to learn how to use the thing. After many failed prints I'm still learning. Don't let anyone tell you they are plug and play - and they are slow - think a one legged snail.
Be interested to see if anyone else is using Carrara in this way.
Interesting trying to get your head around three d composition as opposed to painting on canvas composition.
This could be a maquette but possibly it won't be
Working on a series - "House Gods and Ball Joint Dolls" - maybe with Hans Belmer in mind.
I'll post more eventually - too many to pick from...
'Cog God Variation 1" PLA and acrylic paint. 23 x 8 cm. (maquette?) this is a Daz Model slightly altered. Exported with the displacment intact. Made manifold etc in 3dBuilder. Sliced in Cura 5.
Cog made in a free online cog generator.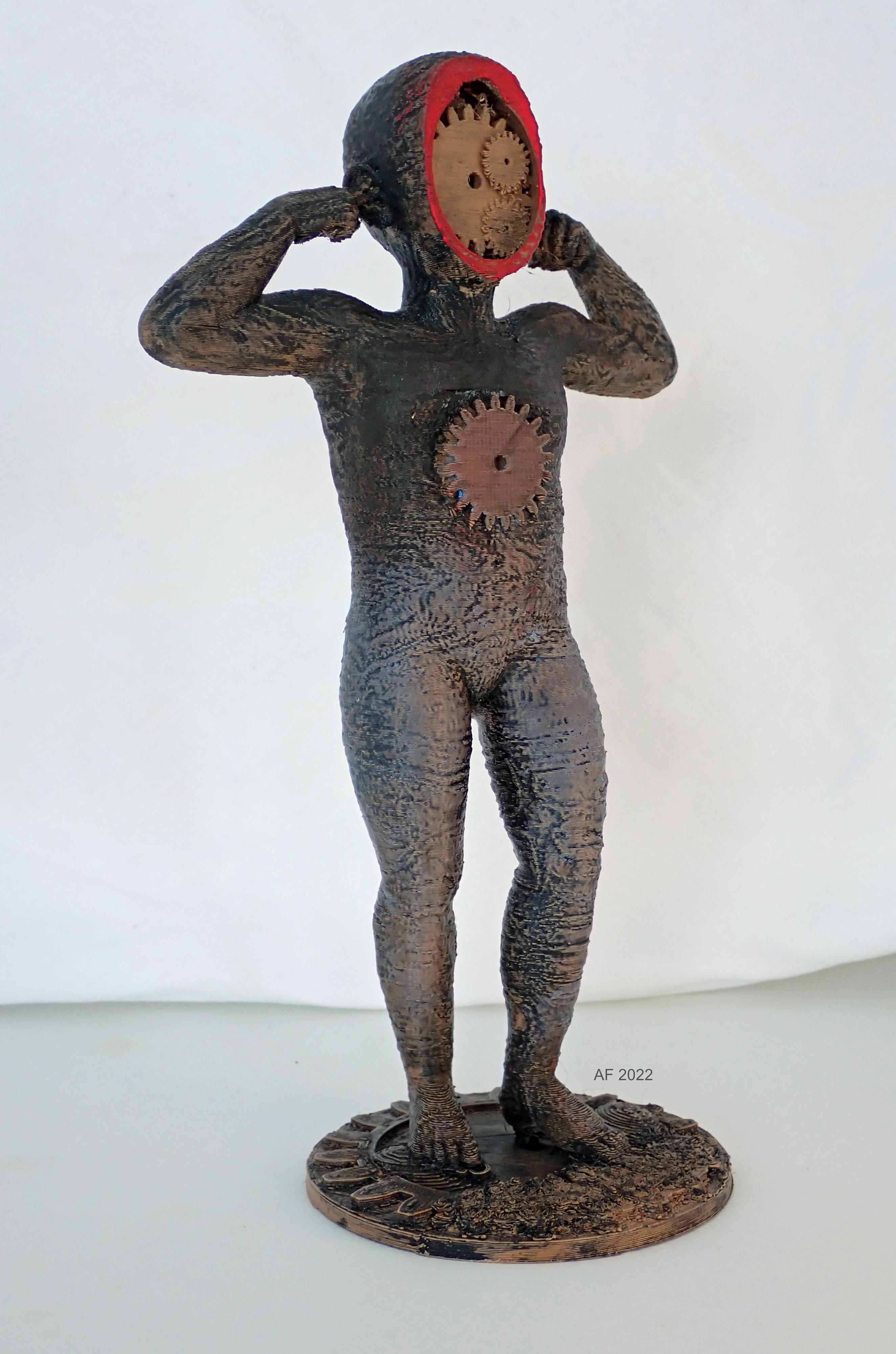 .






Post edited by Headwax on