Book Covers
kathrynloch
Posts: 378
Hello all,
I'm branching out from newb and exploring other threads and subforums here and I think it's time for me to run a thread here.
Not to blow my own horn but I'm a best selling author on Amazon and have gone from accountant/office manager to writing full time. This wasn't some crazy venture that started on a lark but a culmination of over 30 years of blood, sweat and tears in the publishing industry - oh yes - lots of tears.
I've been an artist for just as long as I've been a writer. I've worked in the more traditional forms of media in my youth but then focused on things like painting gaming miniatures on commission, competing with that artwork on the national level and doing the same with painting realistic equine sculptures. In the gaming miniature world, I'm known as "the pigment lady" because of my work bringing dry pigments from their accepted role in weathering and scenic aspects into an actual "paint" medium in their original dry form without using medium additives.
From there I branched into digital art with photoshop and am now expanding into the 3D realm.
As to book covers specifically, I have always recognized that 3D is the future. Right now the industry is ruled by royalty free stock imagery. My genres are sci/fi fantasy, and historical along with paranormal romance. Many might discount the romance genre, but it's come a long way since the years Fabio graced the covers - a 1.3 billion dollar industry. The historical research I put into my medieval novels can go toe to toe with any historian.
For the past two years I have been telling authors and romance stock image sites that the advent of 3D is rapidly approaching - right now book trailers akin to movie trailers are all the rage. Thanks to DAZ3D, I can now create book trailers without having to hire a director, camera crew, and actors. I can create book covers tailored to my characters and genre without having to depend on models and photographers. I not only write the books, but now can have my characters just as I imagined them gracing the covers and speaking lines from the audiobooks in book trailers that I create.
A whole new world of opportunity is before me and I'm diving in wholeheartedly.
The really fun part is when I get stuck writing a story aspect, a lot of times I'll start working on the art aspect and that kicks the creative brain into high gear, inspiring my written work. Definitely a win, win for me.
My journey began actually with Maya and an animated render I did for a book trailer over a year ago. But now that I've discovered DAZ, I love it! This is the program I'm going to stick with and my first "official" work in DAZ was the image that won the May newbie contest - Breaking the Siege.
I then started work on characters for a book cover that is currently in production as an audiobook under ACX's stipend award. (Iray render of couple with postwork in Photoshop).
And an improved iray render of just the hero is also attached.
I still have a lot to learn now that I've started down this new road but I'm looking forward to it.
Cheers,
Kathryn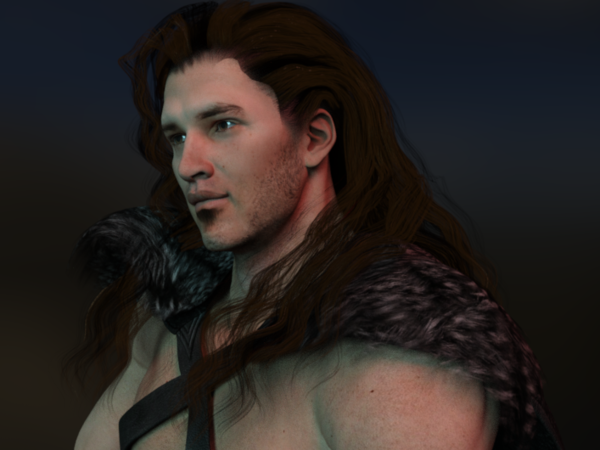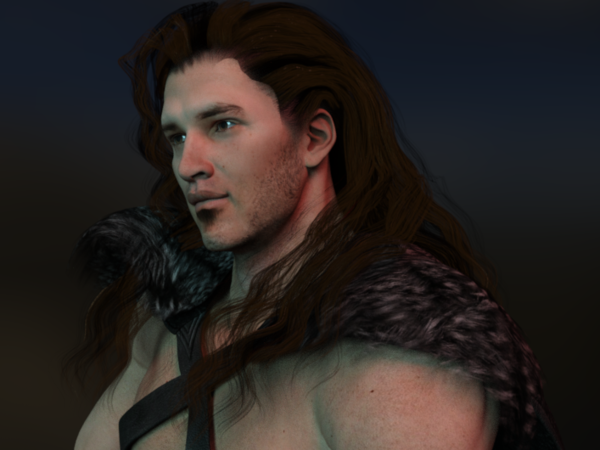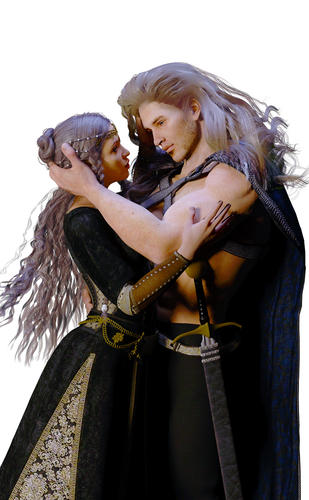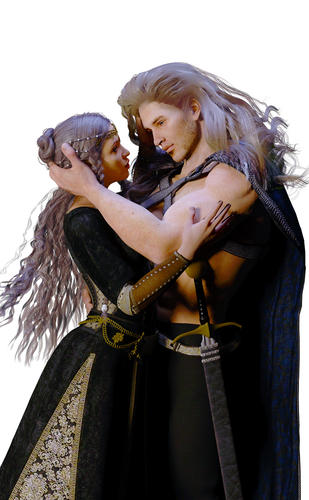 gwenandtalonlray1post.jpg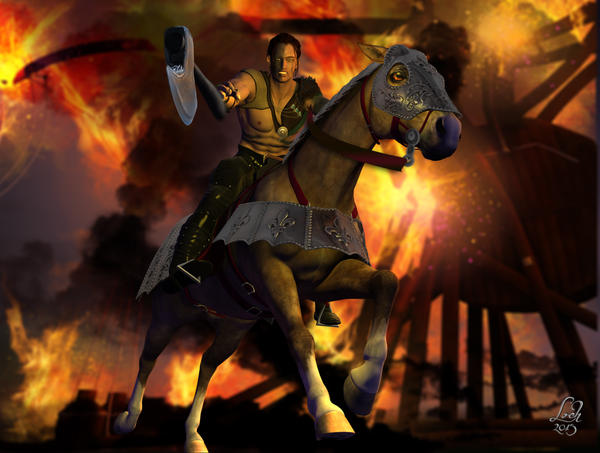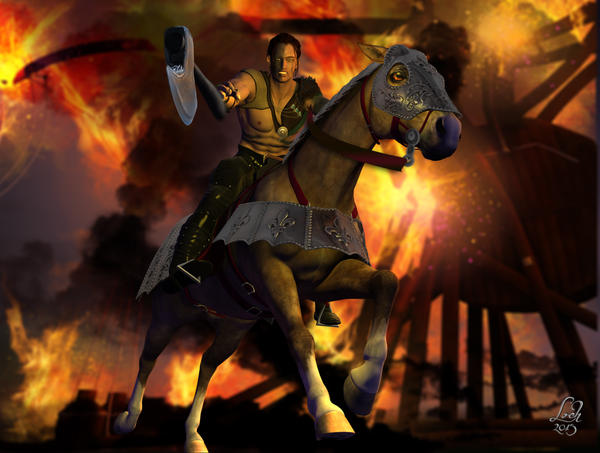 warrioraxethrowflame3.jpg