Decorative Norwegian Glass Props

richardandtracy
Posts: 2,928
Please find a little pair of freebies attached. The two glasses are decorative glasses based on the shape of a glass my wife and I bought on holiday in Bergen in Norway during the early 1990's. We particularly love the coloured glass spirals within the stem of the glass and the fluting curve of the bowl in the glass on the right of the image. The shape is reminiscent of English 18th century bumpers, but I don't know if the glass blower took any inspiration from anywhere other than their imagination.
Anyway, I hope you like them.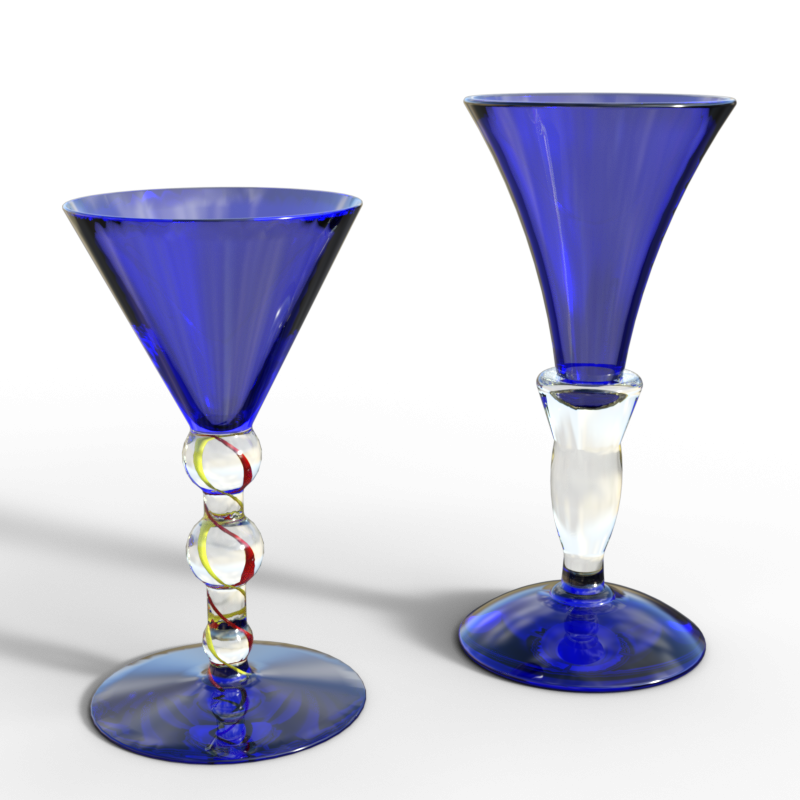 Please be aware that the glasses are almost totally invisible in Filament and not very visible in the texture shaded preview mode.
Regards,
Richard


zip

zip

Post edited by richardandtracy on