1/2" Square Drive Socket Set

richardandtracy
Posts: 2,926
This is a freebie I'm sure everyone has been waiting years for, just never had the opportunity to express that latent desire.
It's a very basic 1/2" Square drive Socket Wrench with a separate 14mm Spark Plug Socket. The wrench is based on my older, and preferred, one I bought in 1983 and is still going strong. The wrench and socket are positioned relative to one another, so if you load them & 'parent in place' the socket to the wrench, the assembly can be moved to wherever you want. Alternatively, they can remain separate if you need the two bits to be separate. I haven't added any wearable poses for it - this is an initial release of parts of a socket set I needed. Simply uses DAZ Uber shaders. There are 4 material zones on the wrench, handle, body, ratchet direction changer and square drive, and one on the socket. The socket takes advantage of the odd behaviour of Iray when rendering sharp triangles to give a graduated shading on the outer surface simulating wear on a protective finish. [Yes, I AM trying to make a problem sound like a virtue!]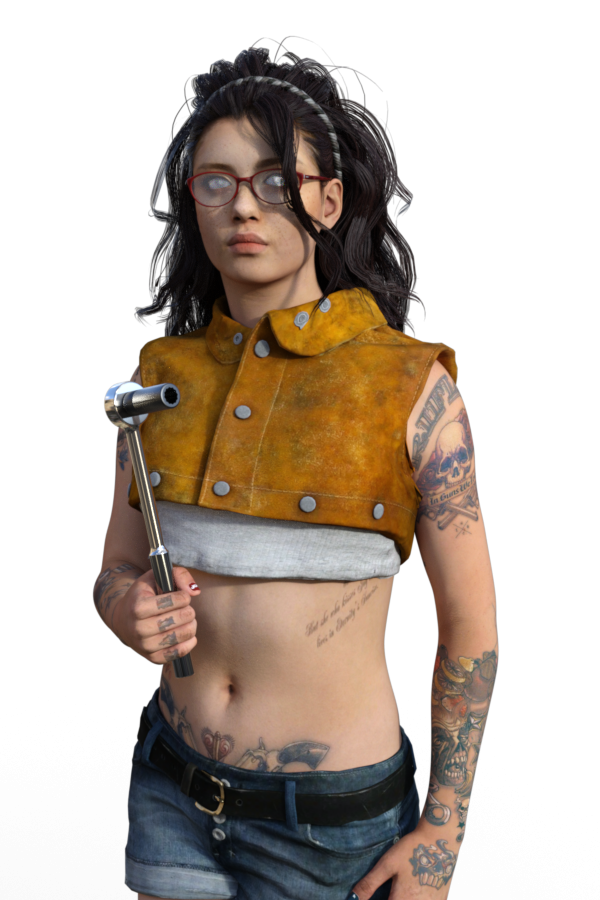 Like I said, people must have been dying for one of these, just never had the chance to say so.
Usage: Any. Just don't claim as your own work. If you update/improve it, please post as freebie so others can enjoy.
Regards,
Richard.
zip

zip



Post edited by richardandtracy on