Do you make custom characters?

AllenArt
Posts: 6,810
What are your favorite custom characters? I really like this one (called The Wanderer - intended for scifi and post-apocalyptic scenes). Most of my custom characters aren't pretty people because most of the earth is populated with average looking people ;). I like how his skin looks dirty in this one. I used Holt's skin for the base. The clothes are kitbashed and there are so many morphs in the character I couldn't possibly remember them all...lol. Sorry it's so small - my desktop is down and I'll get a render on my laptop this century if I keep the renders small....lol. Still not satisfied with the hair.
What's your favorite custom character?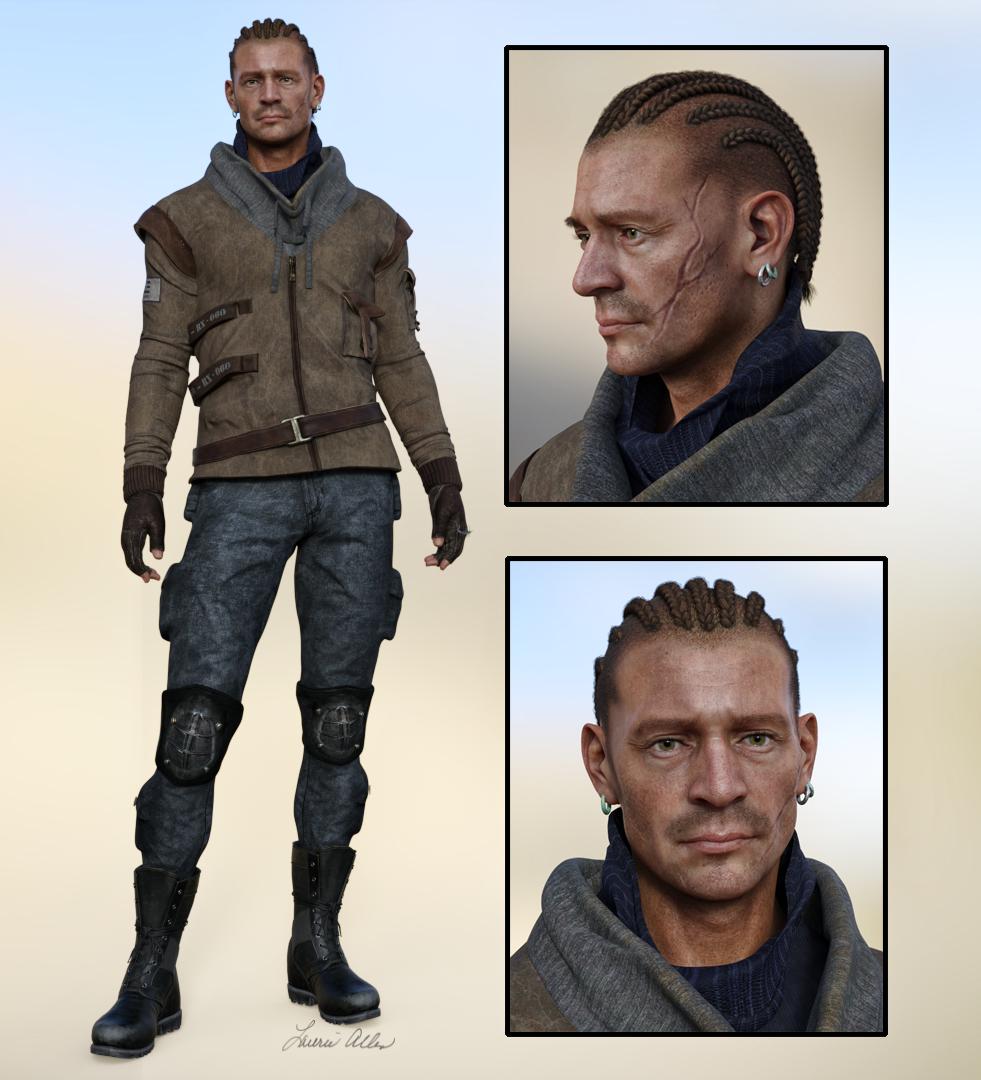 Post edited by AllenArt on