Trying to use Diffeomorphic to import animation
tam_c3df5332fc
Posts: 35
Hey guys,
So far with single frame imports, I have no complaints, but I just tried to import an animation file and none of the key frames came across to blender.
I have attached two screenshots:
1) Daz with the keyframes created via Lipsync
2) No keys were imported into Blender
From what I have read, Diffeomorphic creates a temporary fbx file, which should be able to contain animation information/data.
What am I doing wrong?
BTW, third screenshot shows that blender knows that this file contains animation data
As usual, thanks in advance
EDIT: I tried to follow https://www.youtube.com/watch?v=j-yQl0P2hYs&t=517s
The result was that my character became all messed up - see latest screenshot - however, I do see the character speaking when I scrub the timeline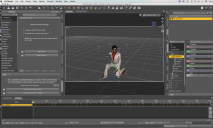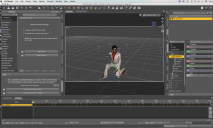 Screen Shot 2021-09-26 at 9.59.29 PM.png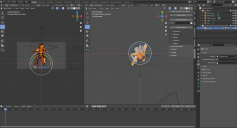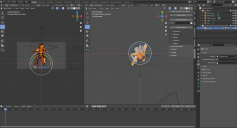 Screen Shot 2021-09-26 at 9.58.33 PM.png


Screen Shot 2021-09-26 at 10.07.07 PM.png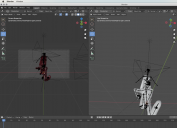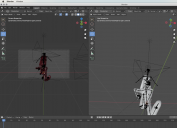 Screen Shot 2021-09-26 at 11.08.01 PM.png
Post edited by tam_c3df5332fc on