From a Die Hard Carrara User

Dartanbeck
Posts: 16,603
This is all incredibly cool stuff going on here, in the Blender forum - I love it! One of these days (when I'm not working) I have to grab a new copy of Blender, collect all of these wonderful plugins and give it a shot!
Why am I here? Well...
A friend of mine uses Blender quite well, and also is a Carrara user. So I thought I'd pop in here and just show a few of the things that this incredibly inexpensive software package can do, and you guys can determine if it helps the workflow in any way - I really think it can, even if it's only used to create spherical maps for use in the render engine (environmental lighting/atmosphere, etc.,)
Hi, I'm Dartanbeck and I'm a Carrara 8.5 Pro addict
Seeing folks having an urge to get Daz 3D goodies into Blender is So Cool! I truly feel that some of you, especially animation enthusiasts, might benefit greatly by adding Carrara 8.5 Pro to your kit.
I have a website dedicated to documenting my Carrara experiences and helping others to learn what it can do at Dartanbeck.com
Here's a little primer - some cloth and hair simulations I've been working on, This video (less than a minute) was made using test renders of my simulations. As such, it's certainly not without its imperfections: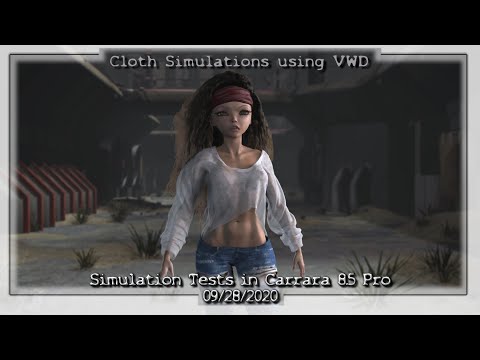 Massive Bundle of Goodies
If you're a PC+ member at Daz 3D, Carrara 8.5 Pro is incredibly (incredibly!) inexpensive. I've put together a nice little page of all of the bundled goodies that come with it, including a pdf of just the modeled objects in the Carrara Object Browser - but there's a lot more that comes in the browser for modifiers, rigging, atmospheres, terrains, etc., that isn't listed here.
Carrara 8.5 Pro Content Bundle
Spherical maps, like what we see in HDRI and such, are so incredibly useful in so many ways. Making these things within Carrara is easy and a lot of fun! Carrara's Realistic Sky is an amazing tool for creating the global atmosphere and the Sun Light's rotation then automatically adjusts the time of day as far as the sky and atmosphere are concerned. So it's super easy to create a sunset, for example. I like to use the atmospheric fog from the realistic sky even on indoor environments to help add depth to the scene. We can change how much depth change occurs with a simple setting of scale between the scene's interpretation of a mile compared to a real-world mile.
Then Carrara's Terrain Builder/Editor makes terrain building easy, fast and a lot of fun! We can use height maps, the built-in filters and generators and/or even go into it's own built-in painter and terrain painting tools to edit away by drawing!
Carrara's Plant Builder/Editor is an amazingly simple way to make trees and, since version 8.5 we can add multiple layers of leaf types - useful for adding fruit or whatever else you want to add.
Along with the several modelers in Carrara and the vast amount of included objects and such, it's now very simple to create a full spherical surround scene.
A spherical png or jpg, whatever, can be used to high extent for image based lighting but an HDRI can take it much further with its 32 bit range information built into it - widely used in today's PBR render engines. So we can use Carrara to render out "Bracketed Images" (images shot at various exposure levels between ultra dark and ultra light) and 'bake' them all into an HDRI that can be used as such!
I'm allergic to Adobe's subscription-only way of business, being a starving artist and all, so I use Affinity Photo. I'm sure there are plenty of tutorials on how to do this in Photoshop, however. Here's one for Affinity Photo that I really like. This video is what got me to buy Affinity in the first place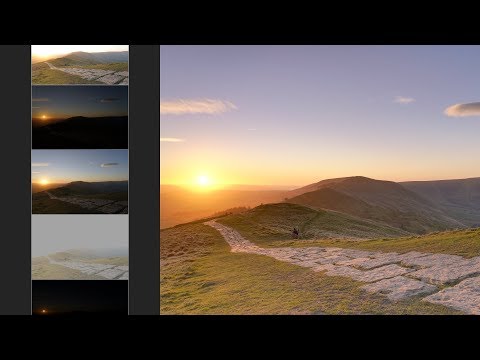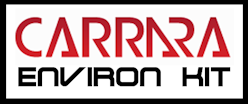 EnvironKits, which used to be sold here at Daz 3D, are now completely free, and each of them includes a spherical map sandbox along with the spherical map that it makes using only its base state. Woodlands comes with a few spherical maps. All of them come with a quite a few preset scenes, terrains, plants (bubbles for Underwater Realms) and shaders to apply to your own creations to get them to immediately match. Also useful for switching things from one kit to blend with another. Check them out!
Here's a cheesy 70's-style ad I made for Badlands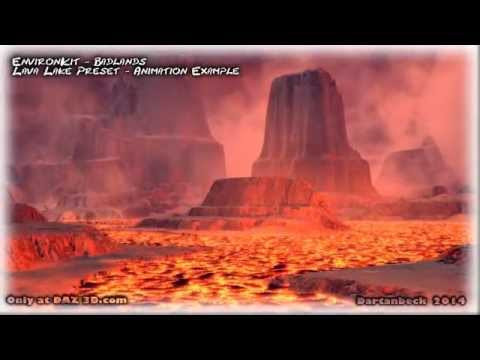 That animated lava is built right into that preset. Just render and go! Woodlands was the first EnvironKit, which includes a system for animated water built into every preset. Just turn it on if you want it in scenes that don't use it, or off in the ones that do. In Carrara, everything is really easily animated!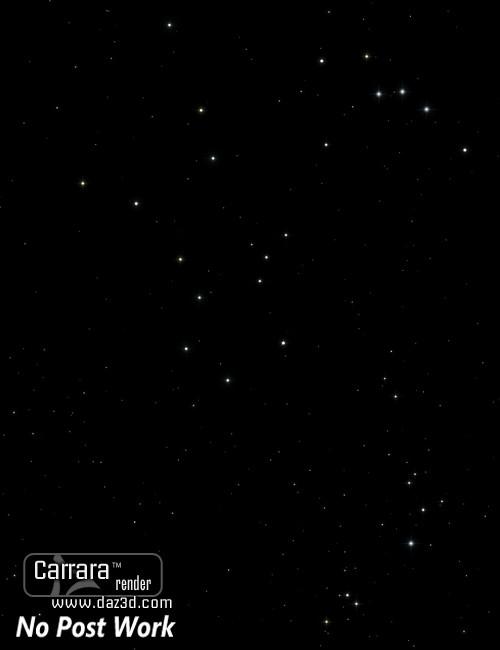 Starry Sky for Carrara
I also have one for space - an easily customizable scene with thousands of low-poly, glowing stars cast about the outer limits using invisible globes - some random, some using replication maps. Four depth layers of stars can be rotated, scaled or changed in any other way to create amazing animations. Drop in some of Carrara's Volumetric Clouds for nebulae, add space ships... there's no end to the possibilities!
Many of us, who used to have content stores here at Daz 3D for Carrara, are now offering up our products for free.
With all of the cool plugins available for Carrara, we've almost extended it into a new version of software! Well, not really. But it's amazing how many things we can do, and how amazing this software is when we get it fully loaded like this!
Check it out:
Well, I've babbled enough for now. There's a lot more to explore on my site, if you're interested.
Carrara has a very friendly, easy to learn workflow so I do feel that it's a great addition to any animator's toolkit. As a closing message, I'll leave a few more short videos that I've made recently (links in titles lead to corresponding write-ups):
Introducing Rosie 5 - a look at my new animation hero seen in the Simulation Tests video above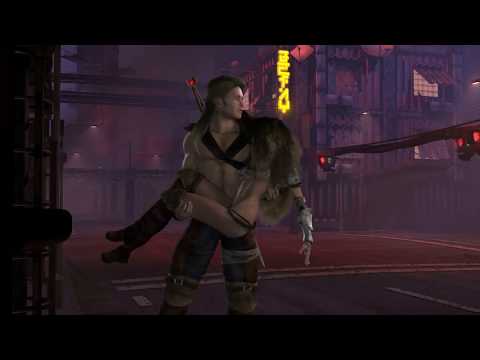 Volumetric Lighting - a look at how easily we can put together an interesting scene in Carrara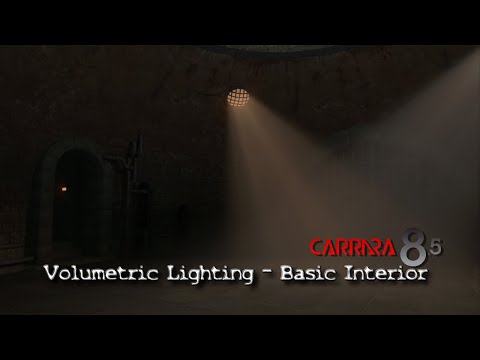 Character Design in Carrara 01 - my default method of creating new characters using Daz 3D figures in Carrara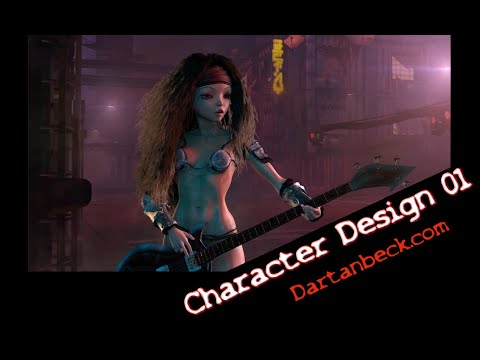 DaVinci Resolve - A Quick Look - we tiptoe into DaVinci Resolve to look at the simple procedures I used to create Introducing Rosie 5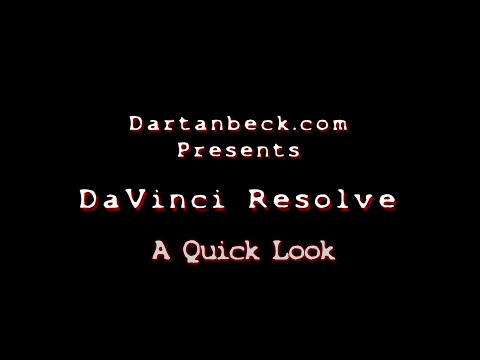 Cheers! Hope to see some of you in Carrara Land!!! :)
Alita Senses Danger
This image is Veronica Wr8th (a Genesis 8 Female preset that works in Carrara) with Syph, by Marcius playing as Alita Battle Angel in The DigiVault's amazing Silent City - all within Carrara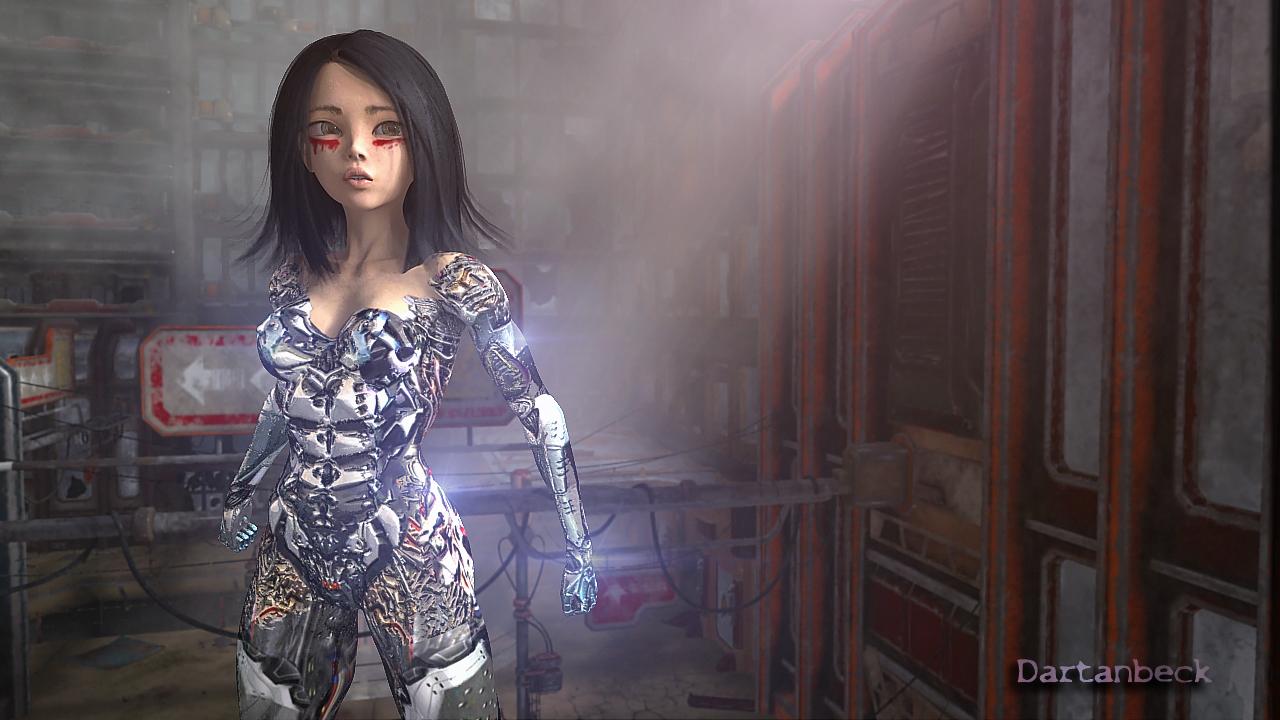 Post edited by Dartanbeck on
This discussion has been closed.