MD Luxury Chaise Lounge Set for Genesis 3 and Genesis 8 (Right Click Pose Series) [Commercial]

MikeD
Posts: 157
The "MD Luxury Chaise Longue Set" Poses and Props for Genesis 3 and Genesis 8 figures Males and Females is another product in the 'Right Click pose series', after the great success of "MD Bench Prop and Poses for Genesis 8".
The props and the poses are ideal for your scenes at the pool, at the beach, at the backyard or even at the balcony.
The product includes a Chaise Longue, a Chair, a Table, a Magazine, and a Sunscreen spray props, 10 main poses for the chair and 20 main poses for the Chaise Longue for each figure. All the poses have mirrors and partial poses for the upper and the lower body. These are 180 poses for each figure, so the product includes 720 poses in total.
The 'Right Click pose' is a faster, more convenient and accurate way to apply a pose. Now, you can right click with your mouse on a loaded chair or chaise longue in the viewport or on its label in the scene pane and choose, from the pop up menu, to move and pose a figure directly at the chair's (chaise longue's) position, without having to search into your Library for the poses. It also gives you the option to bring the figure to the bench position without apply one of the included poses, in the case you want to apply your own pose. Of course, this can be done only for the product's chair or chaise longue. The pop up menu also has a check box to automatically load any other prop (magazine or sunscreen spray bottle) is needed for the selected pose, if the figure has not already this prop parented to the correct hand. Check the next video for a demonstration of this feature. Some minor adjustments may need depending on the selected figure.
Demostration 1 minute video of 'Right Click Pose'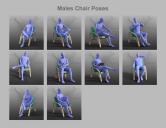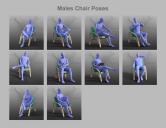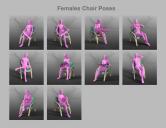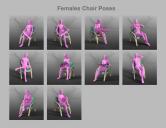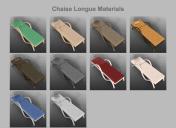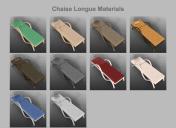 Post edited by MikeD on