Does anyone have a good Readme template? - and Folder Structure?
Diomede
Posts: 9,840
Does anyone have a good "Readme" template for distributing freebies? In addition to restrictions, what other information is generally desirable? As for restrictions, in general, my preference is to allow all renders (personal and commercial) but to prohibit redistribution of the mesh. I can be convinced otherwise, so feel free to make a suggestion or point me where I need to be pointed.
(This is not an offer of a freebie or a request for a freebie so I posted here. Mods, feel free to redirect as appropriate)
Freebie File Structure for Studio-Compatible Content
Still getting familiar with which files are needed where if Studio-compatible content is to be shared. I am attaching an image of a sample file structure for clothing for G8F. Let me know if you see obvious flaws or if you have a better suggestion. For a set, I would substitute for the "People/Geness 8 Female/..." tree. Instead, insert something like "Environments / Architecture / Diomede / This Project".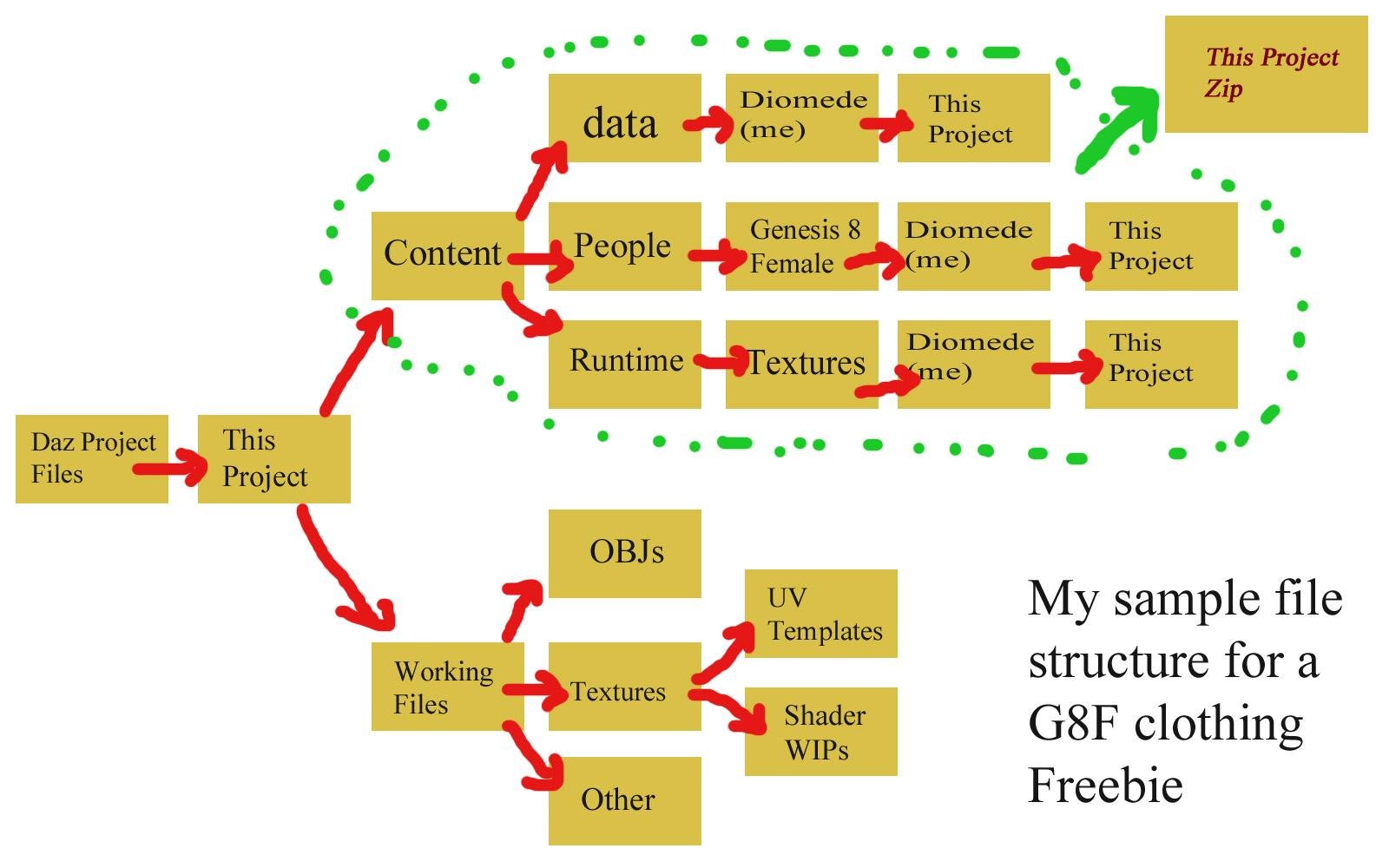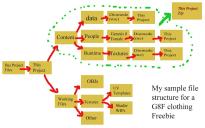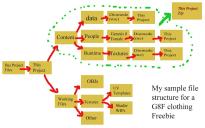 Sample Freebie File Structure.jpg
Post edited by Diomede on