DIM Problem after Update

Mimi_64034
Posts: 16
Today I got the information that I have to update DIM, I used version 1.2.0.27 and shoul be updated to 1.2.0.51.
This procedure in former time is not new to me, and it works all time before, now it seems to be time for a problem.
After update i can not login to DIM, I got the message that I have to check my email or password, but I didn't changed it.
Login into web account is still working, without problems. Also library content in DAZ is working.
On the other hand I can not go back to the former version, because I get the message that I have to update to the new one.
Failure message attached file:
THANKS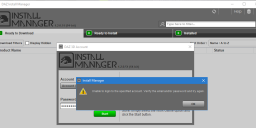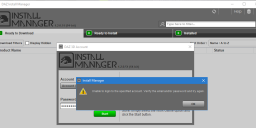 Screenshot - 15.10.2019 , 20_34_21.png