XTransfer Module 1- Genesis 3 to Genesis 8 Morph Converter (Commercial)

Zev0
Posts: 6,891
Key features:
Only transfers morphs. All Skins need to be applied from source Material Presets.
Able to transfer Pose related files such as expressions as well.
Preserves Morph Rigging.
Transfers all related Correctives, Jcm's, Mcm's and supporting morphs and maintains links.
Maintains Slider Cards and Colors.
Merchant Resource Agreement:
Morphs transferred via this product may be used for selling provided they are your own.
Morphs may be renamed to remove XT-Prefix on Morphs.
Morph Location may be taken out of XTransfer Folder Structure.
Here is the promo video of the product in action.
The XTransfer team
Version 1.3 is now LIVE.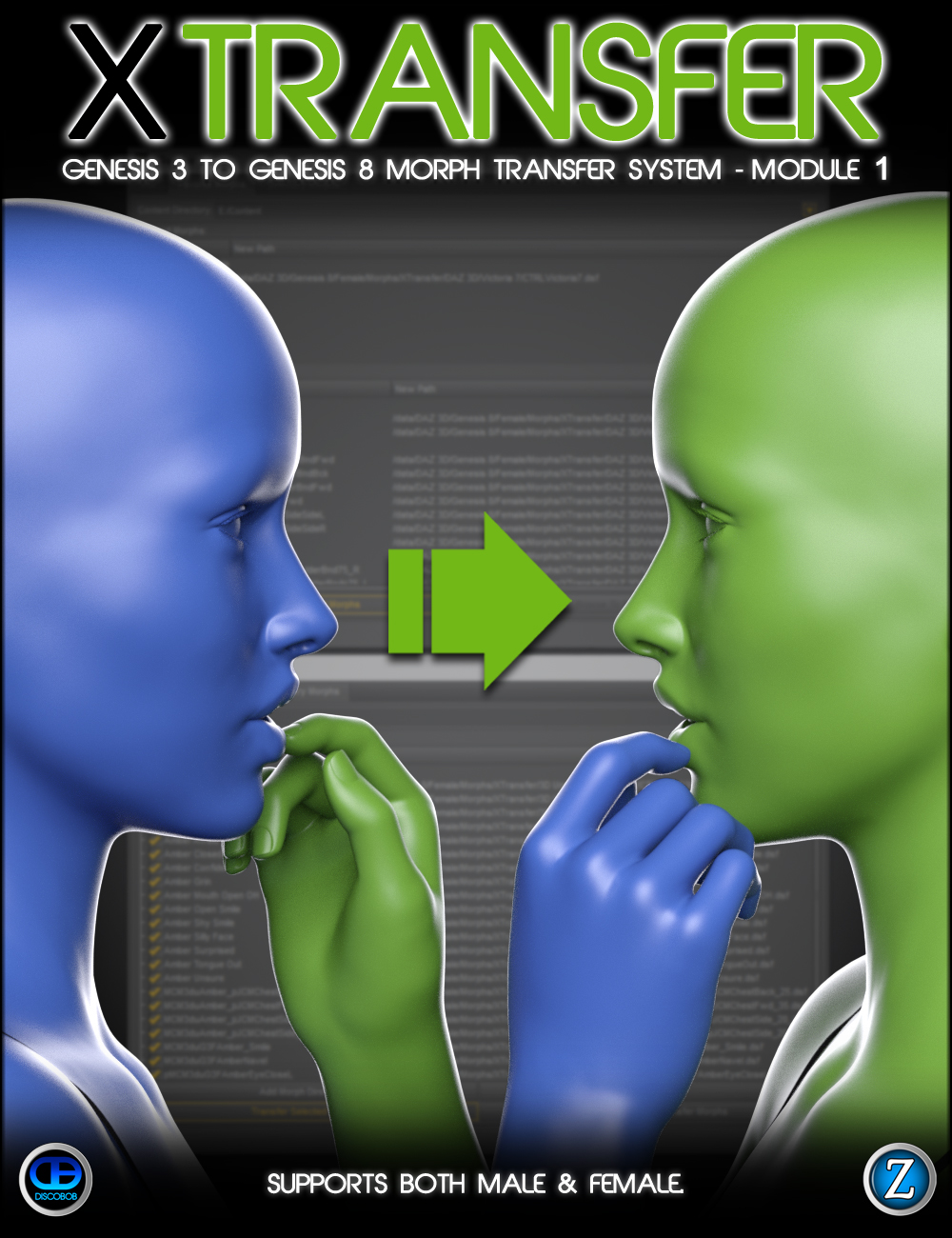 Post edited by Zev0 on