Genesis 8 Baby in Carrara - first impressions

Headwax
Posts: 7,757
Greetings, I had some extra cash courtesy of our challenges (thank you) and bought a stack of the Genesis 8 baby stuff the other day.
A few questions came up in Philemeno's thread on HD - I didn't want to clog it up.
So here is a cursory review. Bare in mind I have only just started using Genesis 1, and had my first pkay with Genesis 2 the othher day.
All renders straight out of box.
Step 1, I grabbed Mysty's g8 loader from the other place - thank you Mysty you rock.
The three toes on the left foot suck and go awol on morphing g8. On examination the problem seems to be the toe nail edges where they meet the skin.
Changing the bone weighting doesn't do anything.
I note that they are hooked up to eg 'big toe 2' etc. But if I take this bone out and try to reinstate it I cann't choose it again - ie there is no eg 'Big Toe 2' in my list of available bones.
I kind of fixed it in the modelling room by changing the position of the verticies - worked alsmot for the two smaller toes but didn't help the big toe.
I had a brief play with unprotecting the mesh and welcing the wayward toe veritices to the flesh of the big toe - could be the way to fix it if you have patience - might casue other problems?
There also seems to be a problem on the left hand fingers with a wayward verticie or two - but that could be me.
The hand controls don't work. eg Clasp doesnt do anything when I have a hands selected.
Changing the materials by clicking a material preset in smart content makes Carrara Crash or otherwise tells me that g8 isnt available - could be because of Mysty's proxy?????????
None of the bump or normal maps came in with the original preset.
I bought Summertime clothes as well as other stuff seemed to be dforce. I changed them into blended weights in Daz Stuio but no joy in Carrara - I left the bloomers floating in space to undeline this.
Renders aren't too bad - I had to tweak the bump maps quite high from memory. I put white around the baby's hip to keep everything safe as far as tos
Kids face looks better in render because I think the Daz promos use a 38 mill camera and not a 100 mill camera - not sure of their thinking there.
Would I buy it? Juries out -
From my brief play with genesis 1 the auto fitting function for old clothes is a big selling point .
For G8, not sure how that works .... not really getting a choice - it's not click and fit then it seems to be a waste of time using the g8 baby - maybe not.
Any thoughts from others welcome. :)
Question: what's the best way to get old clothes fit on Gensisis 8???
Feel free to share renders from eg hiveire baby or genesis 1 baby morphs available at CG (Wendy I couldn't figure out where to put the files to make that morph work)
these poses are ones I bought for g8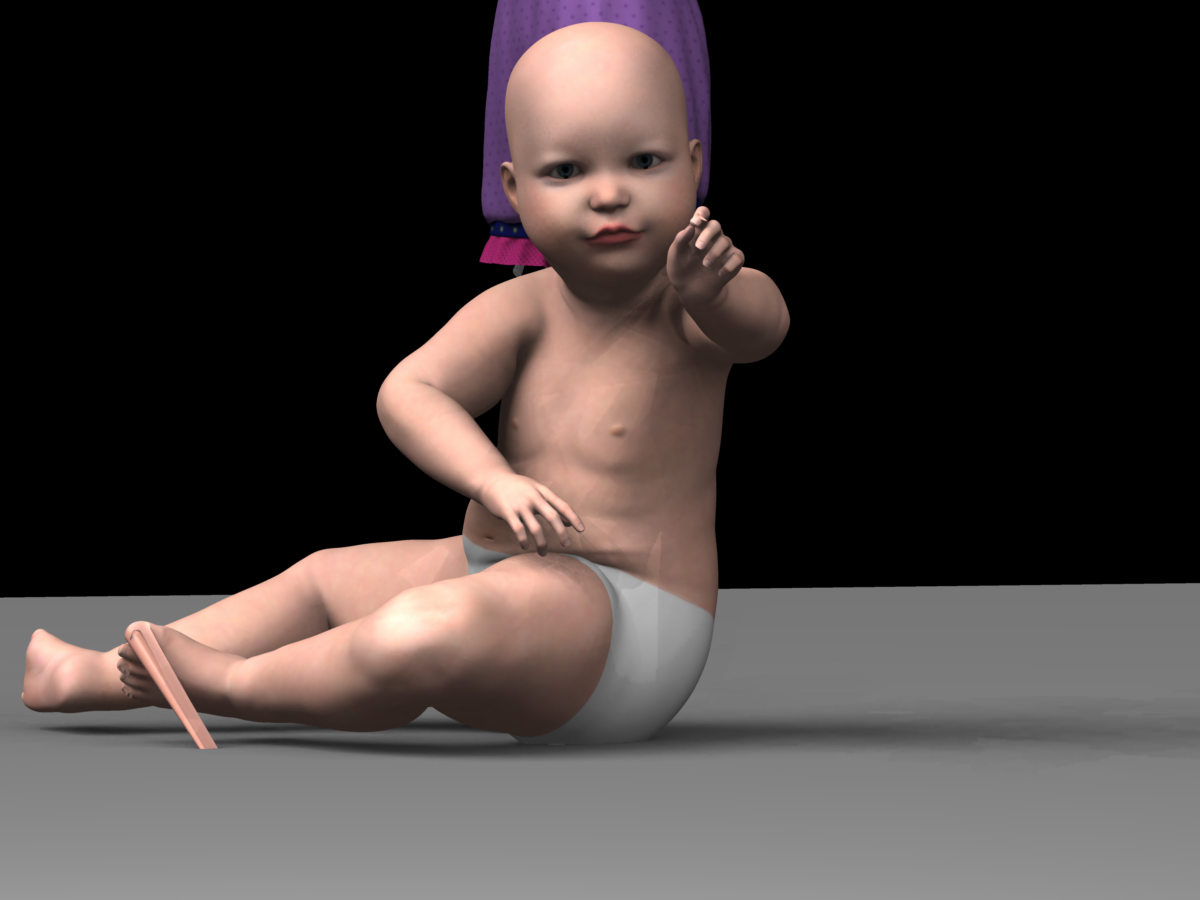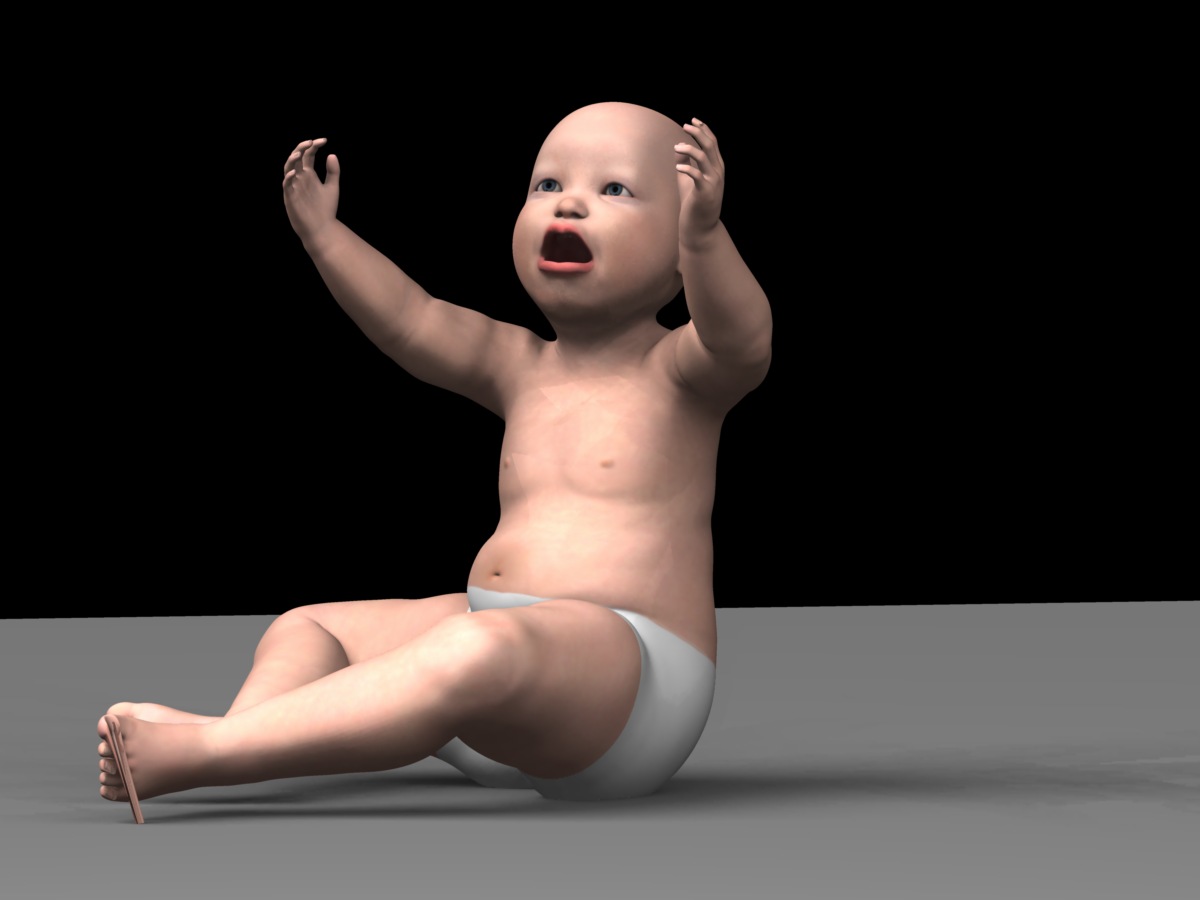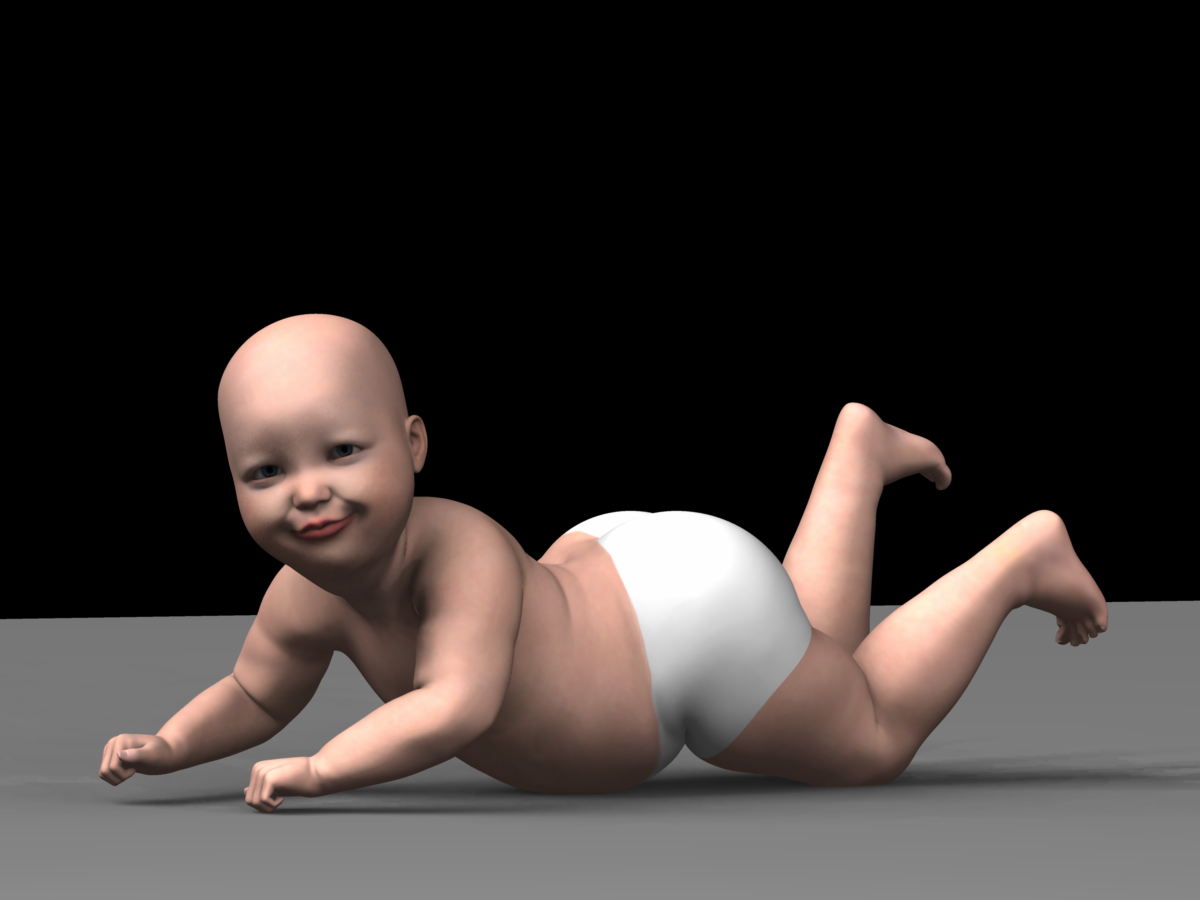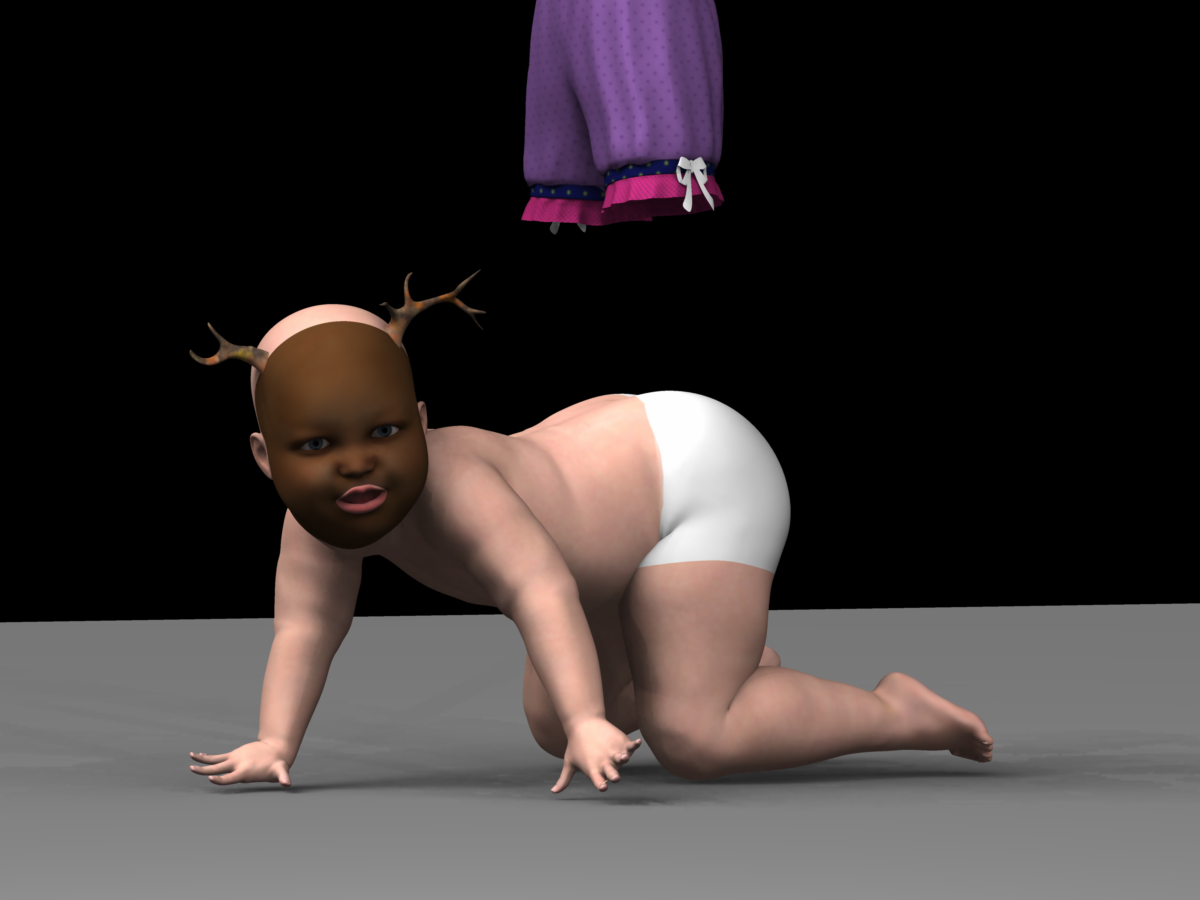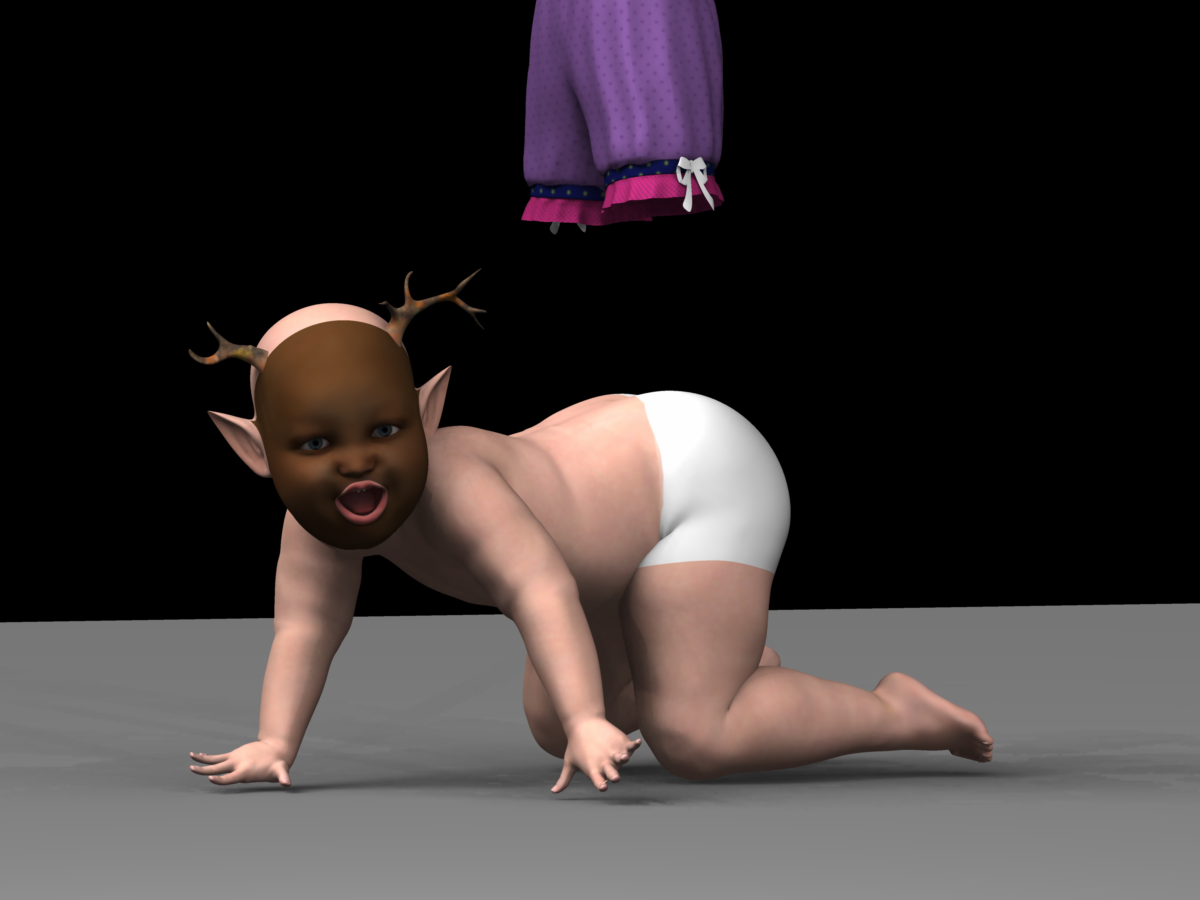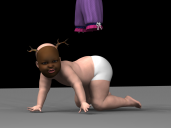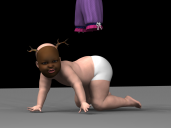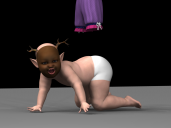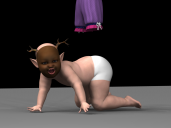 Post edited by Headwax on