Little Rustic Table - (Commercial)

Td3d
Posts: 371
Little Rustic Table, is a nice little table set. It almost ended up in the Steam Voyager. But I figured, someone may just only need a table set for a cabin scene or somthing. So I spent some extra time to create this for you. All the props can be loaded on their own and used to add to other scenes. Although this never ended up in the Steam Voyager, I did include all the files needed to have this set load into it with their matching "below-deck" poses. You will need the Steam Voyager of course to get them to work though. I'll let the pictures tell the rest of the story.
The set comes with a .PSD file for you to edit/add to the look of the paper props. I have posted on here a quick step-by-step .PDF for where to find the file and how best to use it (for those unfamilia with editing textures).
I am pretty happy with this set and Hope you like it also.
Td3d


LRT_Promo 02 - Presets.jpg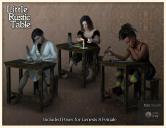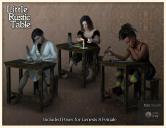 LRT_Promo 03 - Poses (G8F).jpg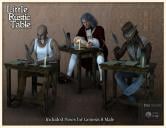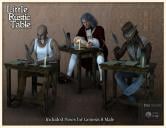 LRT_Promo 04 - Poses (G8M).jpg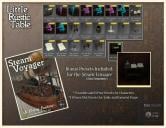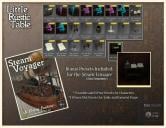 LRT_Promo 05 - Bonus Presets.jpg
pdf

pdf

Little Rustic Table - PSD Guide.pdf
Post edited by Td3d on