MWall Prop for Daz Studio (Measuring Tool) and MWall 2.0!
MWall is a Prop measurement wall, that measures figure/character height in both feet/inches and meters/centimeters. The front side has an additional set of material options featuring a 9ft grid, this is used to check the arm span of the character (ideally; the arm span from the tips of the fingers to the opposing side should equal roughly the individuals total height).
The model was carefully made in 3ds Max, to be consistent with Daz Studio's scale. It was designed primarily for character builders, who work a lot with scale, but could be repurposed for police line up themed renders.
UVTemplates are included in its texture folder for custom texturing. There are 3 templates one is for inches, one is for centimeters and the third is for the black frame and base. (Edge lines on the templates indicate the positions of each centimeter and inch.)
Link to the classic MWall Download cand be found HERE on Deviant Art
Notes:
This item has not been tested in Poser.
Usage Rights:
I ask that you DO NOT redistribute this package or its contents, Commercial renders of course are totally fine!

Manual Installation:
Extract the zip within your "My Daz 3D Library" folder (or equivalent), merge with folders as required.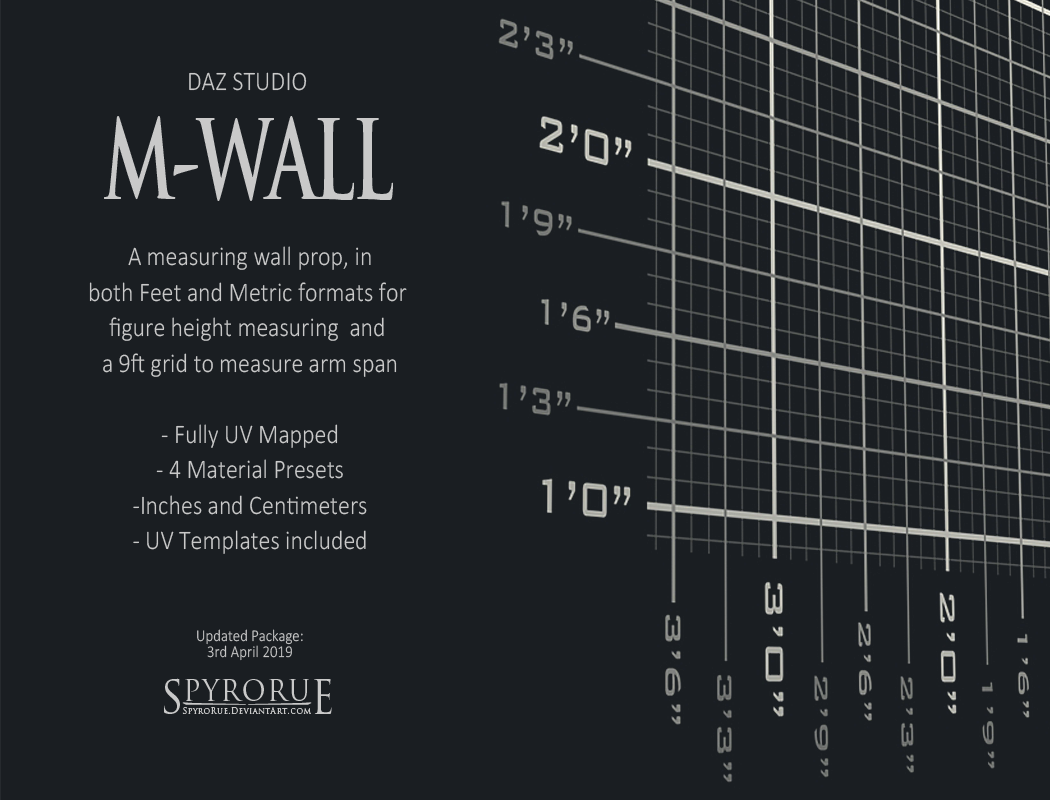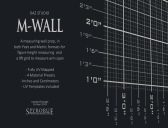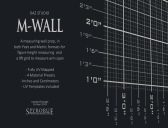 Post edited by SpyroRue on