8ft Measuring Stick Prop for Daz Studio

tj_1ca9500b
Posts: 2,031
OK, I needed a pole with measurements on it for quick reference when working with multiple Daz characters, props, etc, so I made this prop. I needed something that I that could load quickly for comparison purposes when dialing in characters.
I suppose you could also use it as a shallow stream/pool/creek depth guage, or for other uses.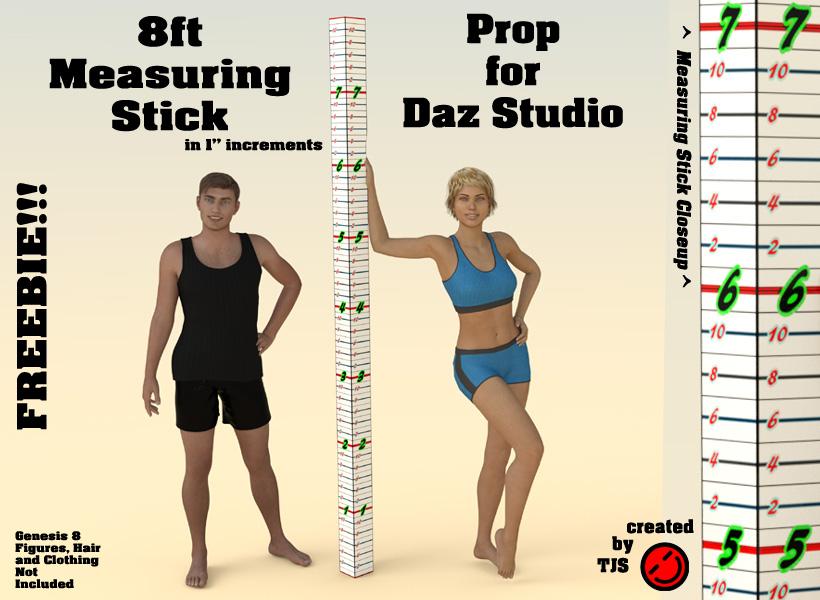 The .duf file is a 4 sided (plus ends), 8 ft. Daz Cylinder Primitive with a Ruler texture that I created in Photoshop from scratch. It loads very quickly, and I named the folder to make it easy to find (My Library/Props/8ft_MeasureStick folder).
I kept it really really simple and tiny (the attached .7zip is a bit over 1.2 mb including the promo pic and readme). As such, it loads rather quickly.
I hope that a few of you may find this useful. Unrestricted usage, just note where you found it (here) if you post it elsewhere (include my readme as appropriate)..
Let me know if you have any issues. This is my first 'official' freebie, so hopefully I packaged everything correctly.
Enjoy!
TJS
Edit: Just adding the English + Metric version of the texture used for this measuring stick to the OP, click thumbnail below: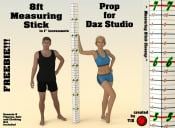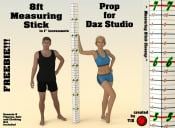 8ft_Measuring_StickPromo.jpg
7z

7z

8ft_Measure_Stick_byTJS.7z
Post edited by tj_1ca9500b on