Brad Carsten - Books and Tutorials.
BradCarsten
Posts: 706
Hi everyone. I've been using DS to create book covers and promotional images for a while now, and I decided it was time to stop lurking and to carve away a small space to put up some of my musings and artwork. I also thought it may be fun to show you how I create some of them. I've learned so much from everyone, and that's my way of paying it forward.
The first is the original cover for Riftwalkers: The King and Guardian. It's a Portal fantasy novel (People finding a doorway from our world into a fantasy world) I wanted to emphasise the Portal on the cover, so that people know what it is just by looking at it, and I also wanted it to have that painted look of those books from the 90's, because that's what inspired the novel.
Unfortunately, this image is a little dark when you look at it alongside some of the other images on Amazon, so I'm in the process of redoing it. I have however already created the tutorial, so I'll post it, and then show you the changes once I'm done with them.
First up is the finished image.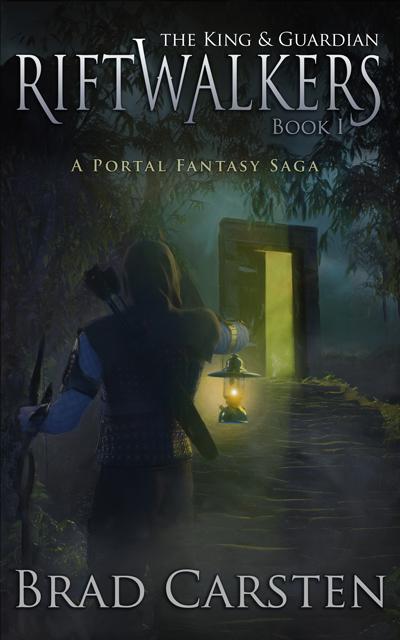 I wanted the doorway to have depth, so that you can see that there isn't anything behind it.
To do that, I exported StoneMasons's gothic ruins into Blender and cut away the highlighted pieces. I realised the undersides of the lintel are hollow, so I simply duplicated it, turned it on its side and popped it into place. Crude, but it doesn't matter because it's going to be in the distance.
Those amazing doors were taken from Jack Tomlin's A Curious Pub.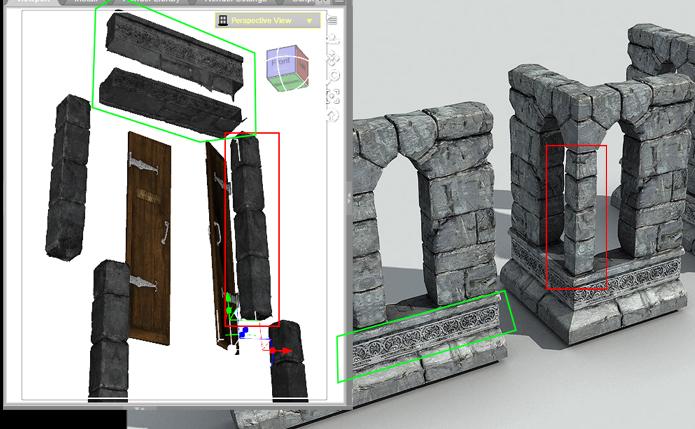 The scene is Andrey Pestryakov's Stairs and Rocks. I took out the default trees and replaced them with Stonemason's Jungle construction kit so that they would hang over the doorway, creating a tunnel.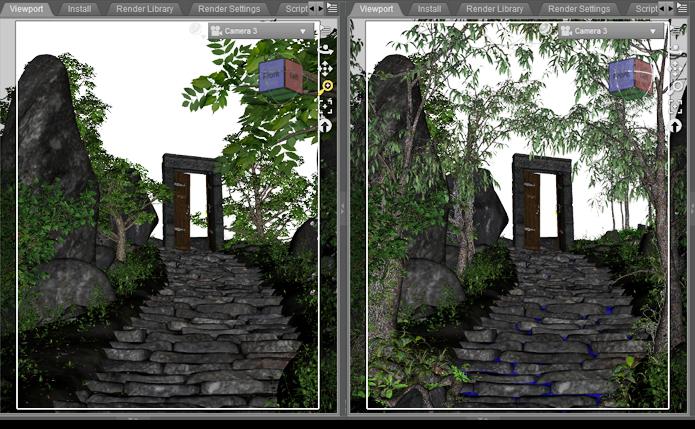 Next up was a pic of some stormy clouds for the background. Clouds are so good at creating drama in a scene.
I then created a blue HDRI and used that as the environment light to render out a blue layer. This will be the night base that we'll build everything else on.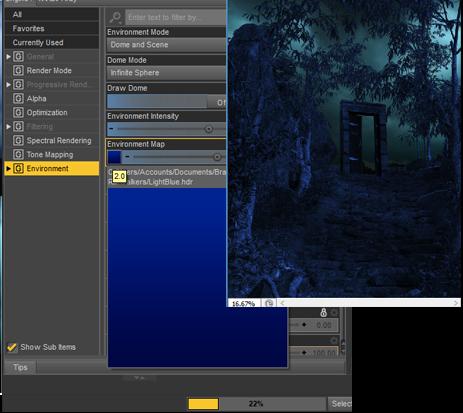 Next, I positioned a yellow spotlight behind the doors and rendered out a layer with nothing but the yellow light.
In PS I dropped that on top of the blue layer, and changed the opacity to 70% and the blending mode to "screen." This combines the two layers, giving you the flexibility to adjust either layer without having to render the scene over and over again. It wasn't bright enough so I duplicated the layer, doubling the strength and that gave the blue a rich yellow tint.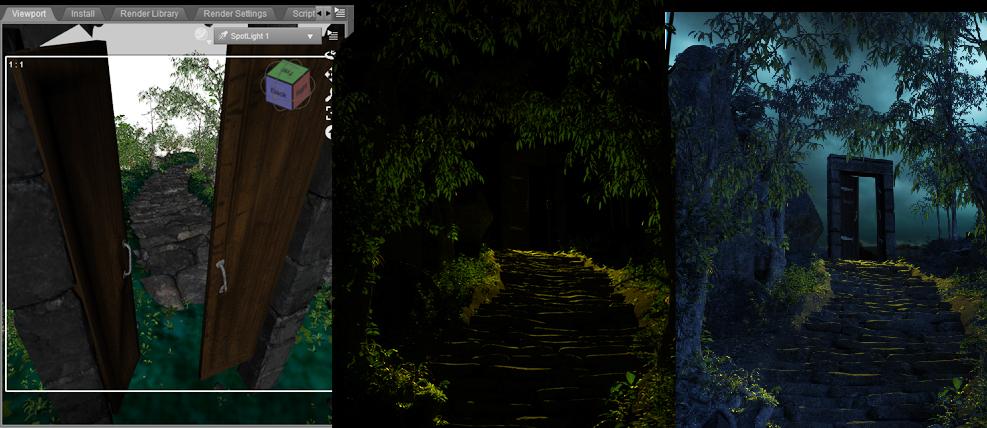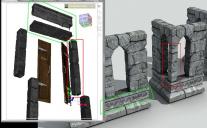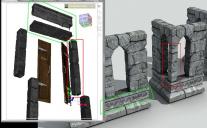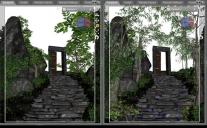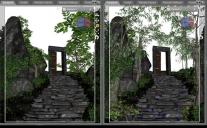 Post edited by BradCarsten on