Fitting Genesis Football to Genesis 3 Male...

evilded777
Posts: 2,166
Trying to fit the Genesis Football Uniform to Genesis 3 Male (nothing to do with the Superbowl) and having a bit of a problem.
The Undergarments transfer fine. But after you save them as a Wearable and reload them, the arms behave awkwardly not really conforming past the shoulder. I've tried both with Autofit and the Transfer Utility both resulting in the same abnormality. I'm using the Full Body template because the pieces include neck, arms, legs and feet.
Thoughts?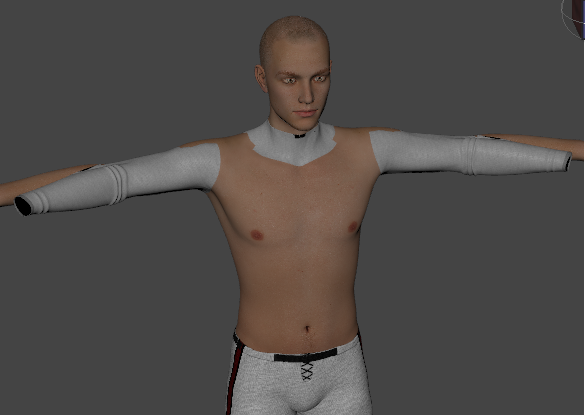 Post edited by evilded777 on