Chinese Health Balls and Case

Silent Winter
Posts: 1,441
Also called Baoding Balls, Chinese Medicine Balls, and Chinese Meditation Balls.
Chinese Health Balls are held in one hand and rotated around each other using the fingers and thumb.
I made the iray mats then took a stab at making 3DL mats - lighting makes a big difference in both - in 3DL there are no reflection maps for the balls, so youll need a 360-degree environment to provide proper reflections. Most of the time you can remove the normal maps in iray and still get the same look.
I didn't get these beta tested, wanted them out in time for Christmas, so if there are any problems, let me know.
https://www.sharecg.com/v/90112/view/21/DAZ-Studio/Chinese-Health-Balls-SW
Edit: Should have mentioned before: License permits commercial and non-commercial renders and also interactive 3D use. Basically you can use this in the same way you can use stuff bought at Daz + an interactive license. Just don't try to sell this as a Daz/Poser package. Attribution is appreciated but by no means expected nor required.
Iray: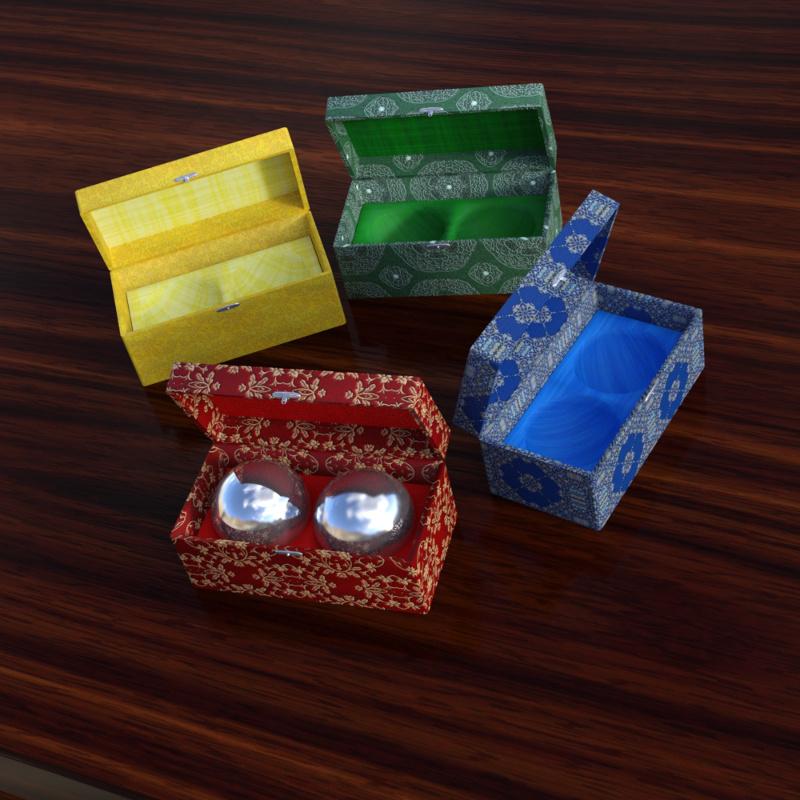 3DL: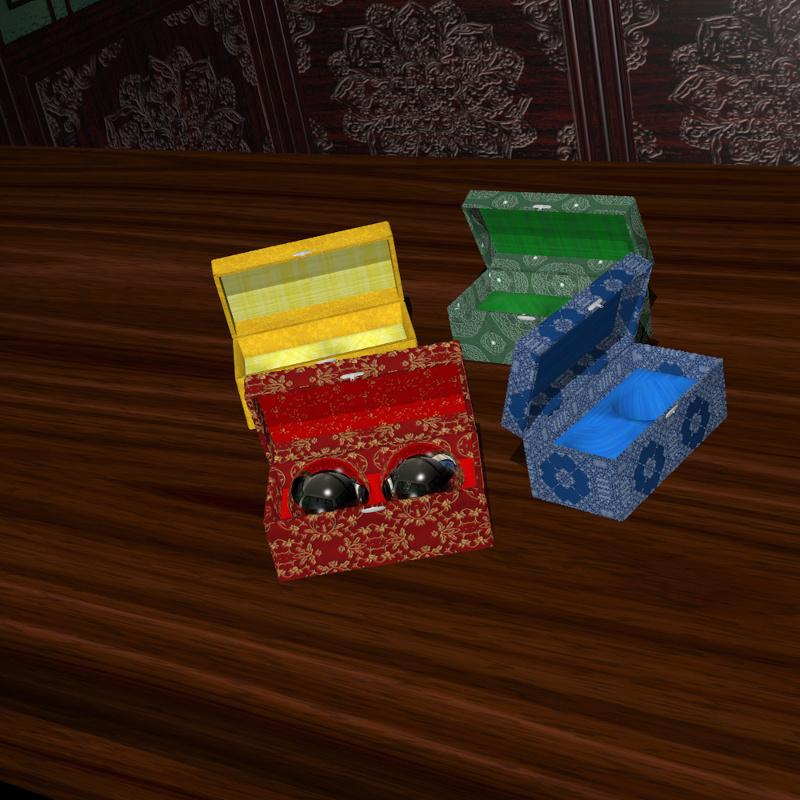 Hope you enjoy them,
Merry Christmas,
SW :)
Edit: Just uploaded a revised 3DL material setting for the balls - thanks to Kyoto Kid and all the others who helped me find the right settings.


Chinese Health Balls Iray.jpg


Chinese Health Balls 3DL.jpg
Post edited by Silent Winter on