Astronaut for Genesis 3 Male and Michael 7 [Commercial]LIVE

Midnight_stories
Posts: 3,559
"Astronaut for Genesis 3 Male and Michael 7" is the long-awaited Astronaut suit from Midnight_stories. It an authentic Astronaut recreation based on the moon landing. It comes in a ten piece set. Both in Iray and 3Delight material sets. It has 2 main sub-set item for easy loading, these have specific limits and morphs applied to them, Plus a pose control group dedicated to controlling the suit, which make it even easier to work with. There's a morph for expanding the suit, to get a more authentic look, Backpack is connected to the suit with tubes and can be posed without distortion. There's Michael 7 shape support and various adjustment dials. The material come with Emission shaders for the light and I have included several color for the light inside the helmet. There 10 Hierarchical Poses plus a Zero pose to reset. The tubes do have adjustments to help with posing. It has highly detailed textures and wrinkle all in 4K. This is a must for all you space fans and be on the lookout for the "Moon 360" pack.
OK some notes:
Before you ask I'll try and answer some question.
How's it work:

The easiest way I could think of was creating sub set, this allows me to put limit on the G3M figure so he doesn't collide with other parts of the suit E.g. collars going into the helmet or chest bend tearing the backpack tubes apart. Also, it allows me to control multiple morphs in the one place, E.g. Suit expand will drive suit gloves boots cover packs all at once, so you don't have to do it individually on each piece of clothing. See video for details.
What figure and shape support are there?
Basically Genesis 3 Male and Michael 7. Why only those well that's all, I had time for it took 6 weeks to get it this far. The main problem are the tubes running from the suit to the backpack, they shear off when applying morphs and bends. I'm not saying all body types will do it, so of the standard morphs work fine E.g. Height. With just the suit on and not worrying about helmets covers and pack most will work fine. So just be aware of the backpack. Genesis 3 Female no I'm not doing to as I would have to rig from scratch. Genesis 8 Male I have a basic fit but I will see how many the Genesis 3 Male sells before I commit.
Why has it taken so long.
As some of you know me I do things pretty quick, so 6 weeks is a huge amount of time to do this. The main reason is developing strategies to get this to work at 4 weeks into this I still didn't know if this would work or get pass QA. I bounce ideas of the DAZ Riggers and see if they work or if they have better ideas, the multiple weight mapping system came from those guys, no one knew if it was going to work but it did. Then making a central control for all morph was another one, tubes running from the suit to the backpack took the longest plus adding bones to move the tubes in and out. Researching and Astronaut suit was a lot of effort, now I know how they really work and it's a marvel of engineering. So, it all adds up.
Closing notes and tips:
I know some will be disappointed that there can't a lot of shape support, but I only have so many hours in a day,
Hint: just apply head morphs and character materials and do a clear autogen morphs for Edit/Figures drop down then maybe use height morph to get different variations.
Is it authentic?
No it wasn't practical to do certain things and they couldn't be rigged, I did use a lot for reference from nasa photo's and the movie Gravity was a great inspiration. I didn't put logo's on because of copyrights.
Is the rig perfect?
No, nothing is perfect, I had to strike a balance between usability and mobility. E.g. Astronaut helmet don't bend or twist the head moves inside them and arms and legs have restricted movement, so keep that in mind when posing.
Will I be doing this again ?
No! We choose to go to moon because it's hard, I choose it because it's interesting and challenges me. This project stretched me to the limit of what I can do.
Well hope you enjoy it I did the best I could with what I had!
Please look at Utube video for more detailed run through.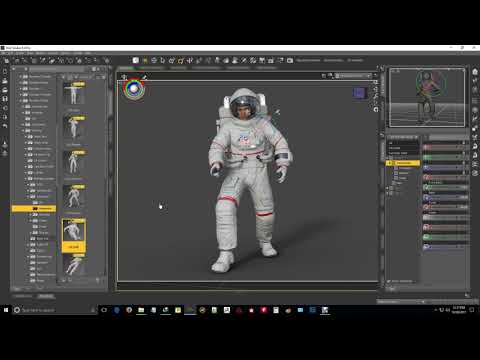 Some WIP shots as it developed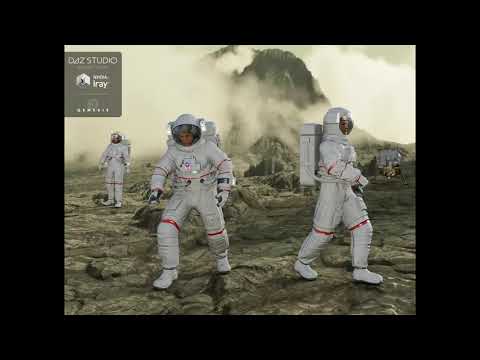 Post edited by Midnight_stories on