How do I center the hotpoint of this object?
mycranium_1c9dac6033
Posts: 0
I've made an object composed of several vertex objects. Imagine the hub of a wheel, with 5 spokes. The hub is one vertex object and each spoke is an instance of another vertex object.
Because there are an odd number of spokes, the object is not vertically symmetrical. So the hotpoint sits higher than the centerpoint of the hub. (This would also be the case of trying to find the true center of a triangle - a point halfway up the height of an equilateral triangle oriented point-upward would not be at a point equidistant from each point, so if you spun it around that point it would be eccentric).
What I want to do is have this hub be on an axle, and then have another instance of it rotated half the angle between spokes, so the spokes of the second instance are exactly between the spokes of the first instance. I've tried eyeballing it but I am not getting adequate results.
Is there any way to do this without doing a bunch of math? I feel like there must be an obvious way to accomplish it and I can;t see it because I'm overthinking it.
Edited to add a picture. You can see in the front view how the hotpoint is higher than what would be the desired center of rotation for the object.
Thanks!
-Mike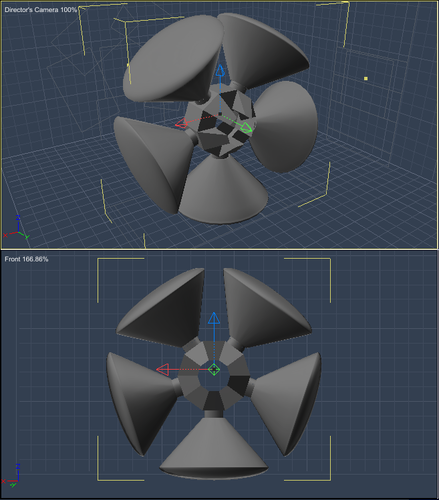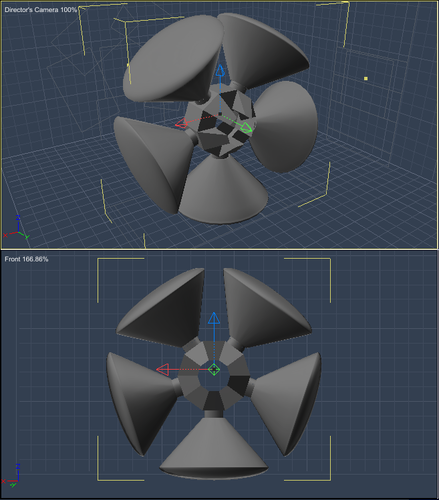 Post edited by mycranium_1c9dac6033 on